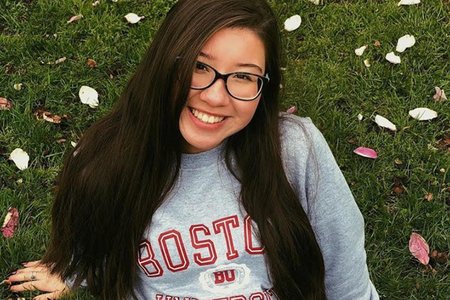 Meet Kaylee Chin: COM at BU's Newest Ambassador
With the semester coming to a close and finals the only obstacle still left to tackle, we've decided to take a look at some of the standout performers of the semester (both academically and in clubs). One of those people, among many others in their own right, is Kaylee Chin. I'm lucky enough to be the friend of this incredibly motivated and ambitious girl, in all senses of the word, but here's a little bit more about the girl you'll see all around COM next semester. 
Within the College of Communications at Boston University, Kaylee is involved in a myriad of clubs as well as having just finished her first semester here as a Film and Television major. To name a few of her most prominent activities, Kaylee is involved in three BUTV10 shows—COED, Baystate, and PopShowdown—in many different ways. She runs the COED social media, hosts PopShowdown, and works on the crew/tech team for Baystate. She also represents the College of Communication at a higher level as a new COM Ambassador to incoming COM first-year students as their mentor through the first year of their time here.
Photo Credit: Kaylee Chin
Regarding all of the programs Kaylee is most involved in, she commented that "getting involved in so many clubs that fit my interests has been so much fun. The kinds of experiences I've lived this first semester are beyond what I sat at home dreaming of! Every day the limit of my comfort zone is pushed for the better." She recalls when she first visited BU with her mother and followed a tour conducted by a COM Ambassador, and how she was "punching her mother's arm in excitement." Further on, as a COM Ambassador herself now, she says that "the same punch of the arm excitement refuses to leave me as I live every day on this insanely inspiring campus."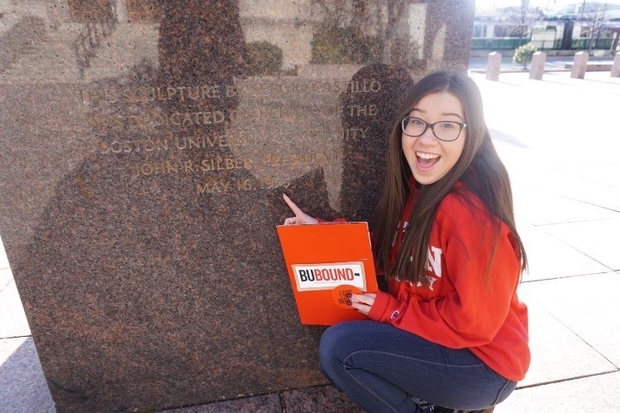 Photo Credit: Kaylee Chin
Evident through her activities and active mindset, Kaylee is an inspiration to her friends, family, and those around her in general, and is an integral part of our Boston University campus. The College of Communications is incredibly lucky to have her. Look out for her around Commonwealth Avenue during second semester!
Want to keep up with HCBU? Make sure to like us on Facebook, follow us on Instagram, check out our Pinterest board, and read our latest Tweets!