Meet Duncan FitzGerald, Coastal Geologist at Boston University
Duncan FitzGerald is a coastal geologist here at Boston University and was my sedimentology professor last semester. After seeing the type of research he normally does with his graduate students on our class field trip to the North Shore and hearing about more about the subject in class (including investigating beaches, marshes, and other parts of the coast), I was fascinated. So, I decided to find out more about coastal research by interviewing him.
FitzGerald found an interest in the shoreline early in life. During childhood summers spent at Maine's Popham Beach, he noticed that the beach changes from year to year. Sometimes there were sand bars and wide beaches, whereas during other summers the beach was narrow and the dunes had eroded.
Fascinated by these changes, he went to Texas A&M University to study Geological Oceanography. Highlights for him included working along the Texas coast and seeing longshore currents (currents where sediment is transported parallel to the shoreline) firsthand. FitzGerald began experimenting with dyed sand to observe the patterns of sediment transport at tidal inlets and determine how the sand moved into lagoons and bays. After completing his master's degree, he went to the University of South Carolina, where he received his Ph.D., and worked with renowned sedimentologist, Miles Hayes. When a coastal geologist position opened at BU, FitzGerald was thrilled to move back to New England and study the coastlines of his youth as well as be near his family.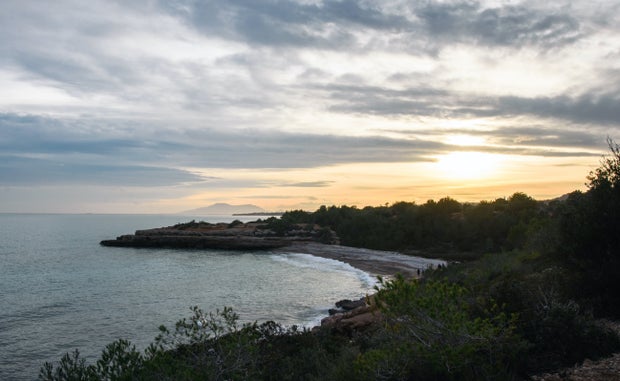 Cameron Smith / Her Campus FitzGerald enjoys the variety his job has to offer, from teaching to research. He teaches ES331 (Sedimentology) and ES142 (Introduction to Beaches and Shoreline Processes). He loves getting his undergraduate students involved in research, (including taking his sedimentology class trip to Castle Neck to observe and conduct research of the marsh). In addition, he mentors two high school students, several undergraduates from nearby colleges, and three Ph.D. students working in his lab. He enjoys research and doing fieldwork, specifically solving important scientific questions concerning the sea-level rise and increased storminess due to climate change (including hurricanes).
Unsurprisingly, he is concerned about the state of the local shorelines and future coastal erosion and flooding. He said, "Most people don't appreciate that when they go to the beach, that once upon a time the beach existed much seaward of where it is today." About 40 percent ​of the world's population lives within a hundred kilometers of the coast, but since we can't easily move many of our cities inland, this will pose a major problem in the near future.
For example, he believes that the spits (deposition bar near a coast) fronting the towns of Duxbury and Plymouth (towns about 40 miles south of Boston) will have completely eroded in the next 200 years. In addition, flooding of downtown Boston will become a common occurrence. Professor FitzGerald said that the only way to combat this problem will be to build seawalls, which will be costly and remove the waterfront view from the city. 
One groundbreaking finding FitzGerald and his students have discovered is the important connection between marsh deterioration and redistribution of coastal sand reservoirs. As the sea-level rises, salt marshes can't keep up, which causes them to flood and become open water bays. As marsh transforms to open water, the tidal prism (the volume of water entering or leaving an inlet or estuary during a half tidal cycle) increases, which affects tidal exchange and sand movement. In turn, this erodes sand from barriers and moves it into bays and offshore onto ebb shoals (submerged ridges formed by ebbing), so there is less sand on the barrier islands (long islands near the mainland that protect it from storms). Overall, he discovered that as salt marshes disappear, the barrier islands will also disappear.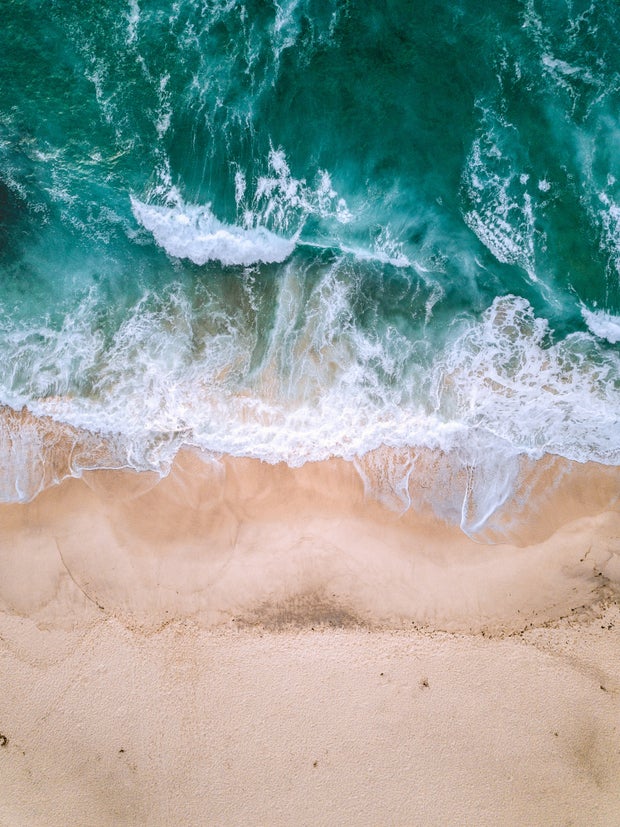 Daria Shevtsova / Pexels
It was amazing to hear firsthand about the work and research a professor does at BU, especially in a field I'd love to explore myself someday. We are lucky to have amazing faculty making these kinds of discoveries that will alter our future and somehow still have time to grade our tests and papers!
Want to keep up with HCBU? Make sure to like us on Facebook, follow us on Instagram, check out our Pinterest board, and read our latest Tweets!