Dear L.A.,
I miss you. 
I miss your salty air, the healthy warmth of your sun rays, and the sound of creativity bursting in your atmosphere. I miss the sound of the waves crashing onto the sand in Malibu. I miss how I felt that I could be anything and accomplish everything just by walking down Sunset and Hollywood Boulevard. But most importantly, I miss the days when I called you home. 
Don't get me wrong, you'll always be my home. When I think about you, I think of home and feel instant warmth and enthusiasm. The hardest day of my life was when we drove away from you, heading East. Whenever I'm on a plane and we enter the L.A. atmosphere, I get butterflies in my stomach and can't help but smile like a 5-year-old with ice cream. No matter how many times I come and go, that feeling never goes away.
I love your creative atmosphere. I love the way your streets are lined with art from all over the world. I love how your diverse restaurants are so inviting with their outdoor seating in the sunlight and how on nearly every street corner is a struggling musician who is just so ecstatic to be in L.A. And I love how breathtaking you are with your soaring mountains, a plethora of palm trees, and alluring ocean. 
I love how you made me feel like I was a star and gave me endless opportunities to live out my dreams in your flourishing entertainment industry. You're intoxicating with your allure of stardom, an infinite amount of places to go and people to meet, and a melting pot of culture.
I miss going to Disneyland spontaneously and walking the same path that Walt Disney did down Main Street. I miss the magical feeling of driving down i-5 with my Minnie Ears on knowing that Disneyland is one of L.A.'s best destinations. I miss feeling like such an Angelino when going in December, and it's still 75 degrees and sunny, and the fake snow that falls from Main Street just makes you laugh.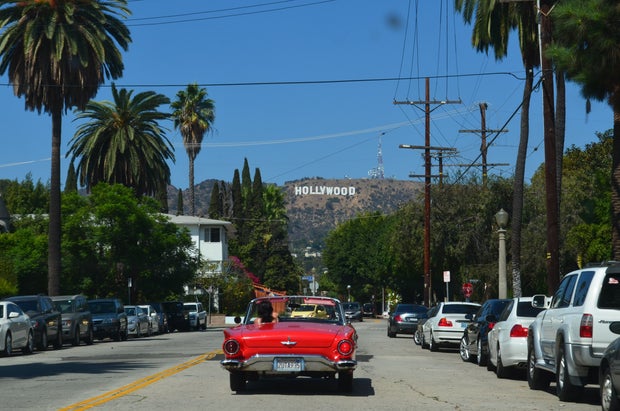 Photo by Daniel Semenov from Pexels I never thought I would leave you, and I never got sick of you no matter how much traffic you put me in or expensive you were. Now, I even miss the traffic because it reminds me of just how many people want to be in L.A. And though I moved 3000 miles away, I strangely feel more close to you now than ever because I realize just how much I'm in love with you. 
And though I don't miss your frequent earthquakes, fires, terrible sidewalks, and rent increases, I wouldn't trade them for the world.
I thought that leaving you would give me better opportunities and a new life, and while I wouldn't give up studying at Boston University, I have to admit that I'm not over you. Whether I end up back in L.A. or New York, London, or Paris after I graduate, you'll always be in my heart. 
Until next time with love,
A girl who misses you dearly, 
Amber
Want to keep up with HCBU? Make sure to like us on Facebook, follow us on Instagram, check out our Pinterest board, and read our latest Tweets!