Dear the To All the Boys series, 
When the first book in the To All the Boys series was released in 2014, I was 15. As a lover of the rom-com genre and an avid reader, Jenny Han's first novel was an instant favorite. There was something about Lara Jean Song-Covey that connected with me—a girl who liked baking and reading and overdressing for school. She was sweet, smart, funny, and a total hopeless romantic. Through her thoughts and emotions, I felt like I was seeing myself on the pages. It didn't matter that our backgrounds weren't the same or that our family dynamics couldn't be more different. But after reading countless books about the nerdiest girl or the most popular one, Lara Jean felt like a friend. She was normal and she had normal dreams and normal challenges and it made me root for her more than I had any protagonist before.
I reread the first novel over and over as the rest of the books came out. I took the second book to school in my backpack and read it at lunch, I finished the third on the beach with my family. The series came with me throughout my teenage years and I was able to grow alongside LJ and Peter Kavinsky. When the final chapter finished, it felt like the end of something big. I've read all the big classic book series, but To All the Boys just always felt like it was mine. The sweet world of cupcakes and letters and first love meant so much to me, and I was so sad to see it go.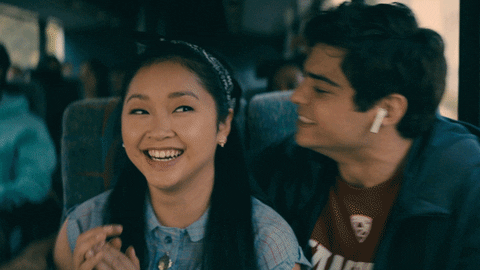 And then the movies were announced. Suddenly my favorite trilogy had a new life right as I was starting college. At a time where nothing felt familiar, Lara Jean and Peter and Kitty and Margot were all coming to life in front of my eyes. Every cast announcement, trailer, and teaser was more exciting for me than the last. When the film finally came out, I watched it 3 times in 24 hours—and dozens of more times since. 
It's not that I think these movies are the best to exist. I do think they hold up in a decreasing genre, and I think their dialogue, cinematography, and soundtrack are stylized and infectious. But I like the way they have representation without making a big deal of it, and I like the way a normal girl like LJ gets to be the star. There's a difference between a movie being the best and being my favorite—and while it may not be the best and I can acknowledge that, TATB is certainly my favorite.
You might think it's weird for a 21-year-old to be this attached to a trilogy that is geared towards teens. If you do think that, that's okay! But TATB has become a love letter of its own to me. As much as the connection I have with the series is mine, it's also something I share with the people I love. I watched the first one twice in one night with my high school best friend before we left for another year apart at college. We still text each other every time we re-watch or when the new ones come out—that movie is ours. 
The second film came out when I was abroad in London and my three roommates and I piled together to watch on a tiny laptop screen. In a new country, the familiar faces of Noah Centineo and Lana Condor felt like something nostalgic—something that was ours. Now that the third one is here, my best friends and I watched LJ & PK graduate from Adler High as our college graduation date looms ahead. That moment, sitting in our college apartment, celebrating Galentine's Day one last time, tears in (at least my) eyes—that memory will always be ours.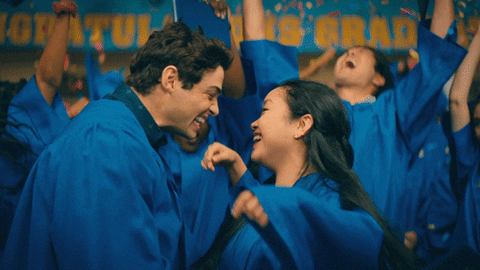 So this is a goodbye to a series that has meant so much to me, and a thank you. A thank you for a normal love story that became epic, a thank you for strong female characters and friendships, a thank you for a celebration of happiness and sweetness and rom-com tropes in a world of so much darkness.
Thank you for embracing the typical girly things and making them cool. Thank you for lessons on love and for making us believe it could be real. Thank you for our own little contract—the one where these movies are mine and I am theirs. 
Always and forever, 
Grace.
Want to keep up with HCBU? Make sure to like us on Facebook, follow us on Instagram, check out our Pinterest board, and read our latest Tweets!