It's The Most Wonderful Time of The Year: Halloween!
Ahh, autumn. The leaves are golden, the air is crisp, and the vibes are right. This is the season I've been waiting for: pumpkin-flavored drinks! Apple cider donuts! I can wear sweaters! Best of all, Halloween is upon us.
There's just something about stepping outside and being greeted by the beautiful foliage that makes fall the absolute best season. It's also the perfect time for fun activities like pumpkin carving and apple picking. And who can say no to a haunted hayride? I'm smiling just thinking about it! My dorm is currently decked out in fake leaves and mini pumpkins, and I love every bit of it. Something about the season just feels so comforting and happy. Winter-fanatics often listen to Christmas music for months before the holiday, but you can catch me jamming to The Nightmare Before Christmas soundtrack all season long.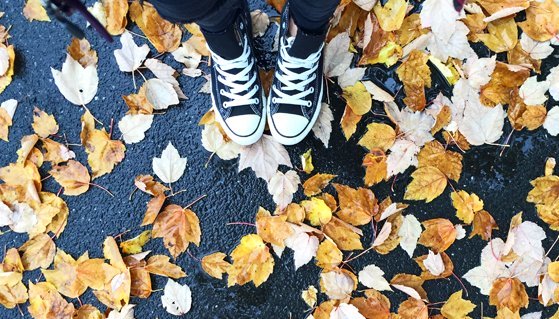 Meredith Kress / Her Campus I like to get into the Halloween spirit as soon as the first signs of autumn show. The easiest way is to grab a cozy blanket and some hot apple cider, and put on your favorite Halloween movie. Fun kids movies like Hocus Pocus and Monster House always put me in the spooky spirit. I've never been one for scary films, but if they're your thing, go for it!
The best part about Halloween is that you get to do it your way. Eat all the candy you want, dress up as whoever you want to be for the night, and celebrate the season however you please. Make your own traditions and just have fun with it!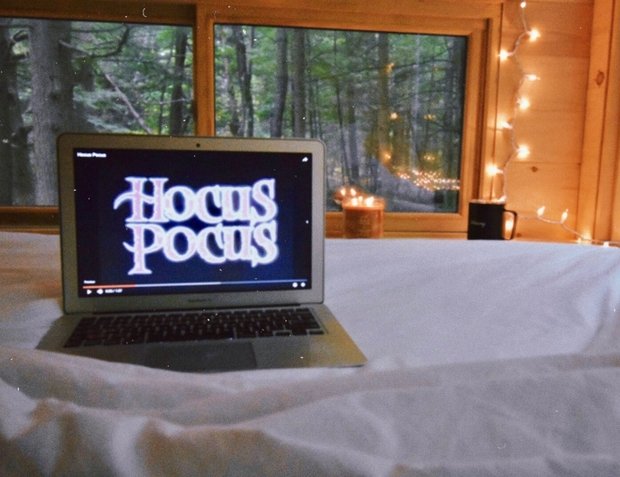 Photo by Andrea Davis on Unsplash If I'm being totally honest though, I think every season is my favorite. That's actually one of the reasons I love living on the East Coast. I can't imagine not getting to watch the environment around me change every few months and experience all four seasons. They're each so beautiful in their own way. I always think that I can choose a favorite, but then the new season comes and I fall in love all over again!
I think the trick is to try to enjoy each moment for what it is and not wish for it to be something else. You could spend all summer waiting for it to be fall, but then you'd miss out on the sunshine and beach days. And where's the fun in that?
Still, Halloween is one of my favorite holidays because I love all of the traditions and the silly spirit. Whether you're dressing up and going to a party (not this year!) or having a scary movie night with some friends, you can find your own special way to celebrate. 
Have a Happy Halloween! 
Want to keep up with HCBU? Make sure to like us on Facebook, follow us on Instagram, check out our Pinterest board, and read our latest Tweets!