I Won't Be Celebrating Christmas This Year and That's Okay
I asked my friends what their favorite holiday was and the vast majority answered Christmas. Actually, it was a tie between Christmas and their respective birthdays but sorry! Unless your birthday is Christmas or Halloween, your birthday is not a holiday! Fun fact though: my dad's middle name is Noël, which means Christmas in French, so I guess that as long as I celebrate his birthday, I will always kind of celebrate Christmas after all!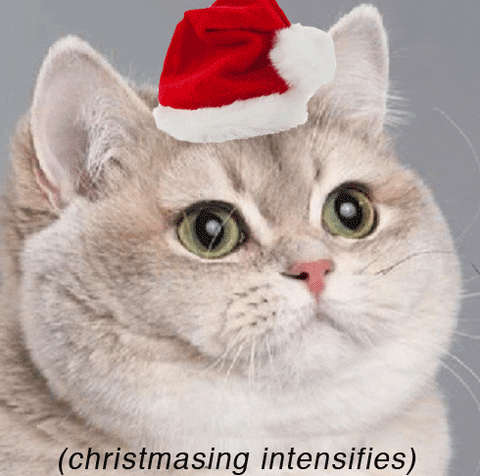 This has been basically everyone I know since Thanksgiving was over.
My answer to this question would probably be Christmas too, but more because of a lack of other options than a genuine love for Christmas. Halloween is not big in France, and I am not Catholic, so Easter is just an excuse to eat chocolate. Bastille Day takes place during Summer break, and we put so many expectations on New Year's Eve that I always end up feeling disappointed. So, this leaves Christmas, I guess.  
When people ask me what I love most about a Christmas, I answer "the food" without any hesitation. My favorite thing about Christmas is actually the day before, which I usually spend baking. I don't have childhood memories of kids running down the house, or a grandpa wearing a Santa outfit like you see in the movies. My memories of Christmas are my sister and I decorating biscuits and putting garlands in the Christmas tree, or my grandmother preparing the turkey and the Bûche de Noël (which is just the Christmas version of a roll cake tbh).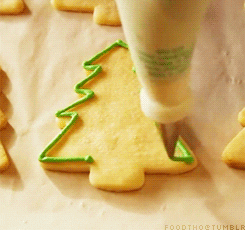 However, when asking this same question to others, the answer I got the most was "to spend time with my family". Christmas is that time of the year where you reconnect with your loved ones, and you can spend time with relatives living across the country, or even abroad. This year I will be the one abroad, and I won't go back home before January, once the Holidays are over. So, I guess this means no Christmas for me.
When I realized that I wouldn't celebrate Christmas, I didn't cry, I wasn't devastated, and if I am being honest, I was a bit relieved. Last Christmas was a disaster. My family is pretty small: two sets of grandparents, two parents, one aunt, one uncle, two cousins, and a sister; They don't all get along with each other, so we often have several 'Christmases' during the holiday season. I like it because it means more food and more opportunities to cook. But, it also means that instead of having 20 people around the table, you only have 8....and you cannot avoid anyone.
So this year, instead of eating turkey, stuffing, and Christmas cookies, and talking to annoying relatives, I will be eating lobster and seeing The Nutcracker at the Boston Ballet with my parents and sister, which, let's be honest, is still very Christmas-y. And once I will be back home, I will visit family members on my own terms and we will have amazing French food together!
In the meantime, I am glad to be where I am now. I won't be spending the holidays alone, and if I want to go to the movies on Christmas Eve and have breakfast food afterward, that is what I will do!
Want to keep up with HCBU? Make sure to like us on Facebook, follow us on Instagram, check out our Pinterest board, and read our latest Tweets!