Joining a sorority is something I never thought I'd do, let alone go through formal recruitment. When I picture a sorority, I see bleach blonde, spray-tanned white girls who more or less look the same. I obviously don't look anything like that. This is one of the many reasons why women of color are few and far between during recruitment season at colleges and universities across America. The process is inherently exclusionary—especially when it comes to race. Many traditional fraternities and sororities had a "whites-only" clause until the late '60s into the '70s according to Matthew Hughey, a professor of sociology at the University of Connecticut. Knowing this, it would be reasonable for any woman of color to be intimidated by sorority life.
However, I ultimately decided to go through with recruitment for the experience. At Boston University, Greek life doesn't have much of a presence on campus. We don't even have Greek houses on campus (but MIT has houses on BU's campus for some reason). I talked to some friends I knew that were in sororities and asked about their experiences — the responses had been a mix of mostly good and some bad, but I was intensely curious to find out for myself. When I signed up for recruitment, I was prepared to be one of the only black girls there. A part of me felt insecure going through recruitment because I wasn't rushing any of the Boston-based Divine Nine sororities. These sororities, like Alpha Kappa Alpha and Delta Sigma Theta, are a bit more difficult to get into and way more selective than formal BU sororities. I was worried that I would be seen as "too white" for my black friends, but "too black" for these girls at recruitment.
While the majority of the Potential New Members (PNMs) I talked to were white (as expected), I was happy to see a lot of brown girls in my recruitment class too. BU is a pretty diverse school, so it was great to see a portion of that diversity reflected in sorority recruitment. With every chapter I visited the first day, I was relieved to see at least one black sorority sister. In that way, I didn't feel so alienated.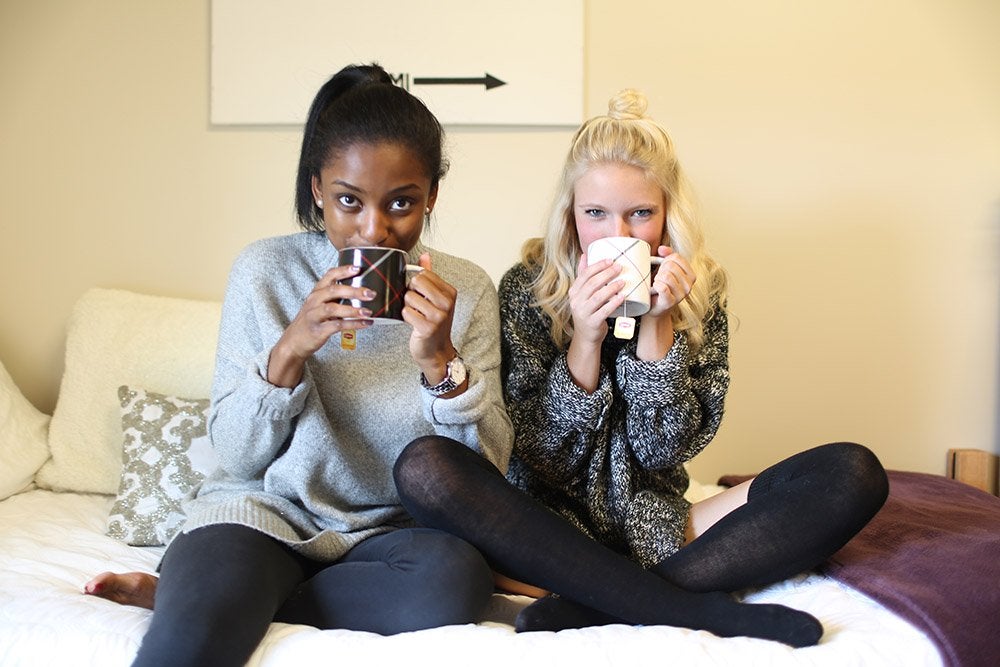 I thought my recruitment experience would be different from every other girl because of my skin color. I also didn't have a favorite sorority like most of the girls coming into recruitment. But when the chapter I did like the most dropped me, I was crushed. Here I was, weirdly upset about something I've mocked other girls for crying over. I now understand how awful and personal the rejection feels when you thought you made great connections and conversation with the girls of your favorite chapter. I understand how easy it is to see yourself in that space, fitting perfectly like a missing puzzle piece.
I'm now left with a sorority I don't love, but don't hate, either. I feel apathetic. Your Pi Chis will tell you to "trust the process" again and again until their faces turn blue, but the process is convoluted. With each conversation you have with a sister — whether it's for 15 minutes or an hour — you're talking to an individual. And if you don't initially click with that person, it all comes down to that one conversation to decide whether or not you'll be dropped.
Bid Day is tomorrow and maybe I'll end up happy with the one that chooses me. But overall, my experience with formal recruitment has been like many other girls: stressful and exhausting.
Want to keep up with HCBU? Make sure to like us on Facebook​, follow us on I​nstagram,​ check out our ​Pinterest​ board, and read our latest Tweets​!
This piece was originally published on Feb. 20, 2020.