Everlane is one of my favorite clothing brands. They hit all the requirements: high-quality clothing made to last, ethical factories, and transparency about their prices. 
When I heard that Everlane was releasing their first pair of leggings, I knew that I had to buy them. The leggings are made with Italian fabric and are composed of 58% recycled materials. As an advocate for sustainably made clothing, I was convinced in my decision to purchase yet another pair of leggings. 
I must admit, I was prepared to be disappointed in Everlane's leggings. Being spoiled with Lululemon, unfortunately, has made me quite picky when it comes to other brands of leggings. After reading multiple reviews comparing Everlane's new leggings to those from Lululemon, I figured they must be just as good, so I proceeded to make my purchase. 
At first touch, I already knew I did not like them. They felt far too thin for a pair of leggings. They did not have the same athletic material that I prefer leggings to have. When I tried them on, they felt more like the type of leggings one would wear under a dress. They were basically just a thick pair of tights that could (barely) pass as pants.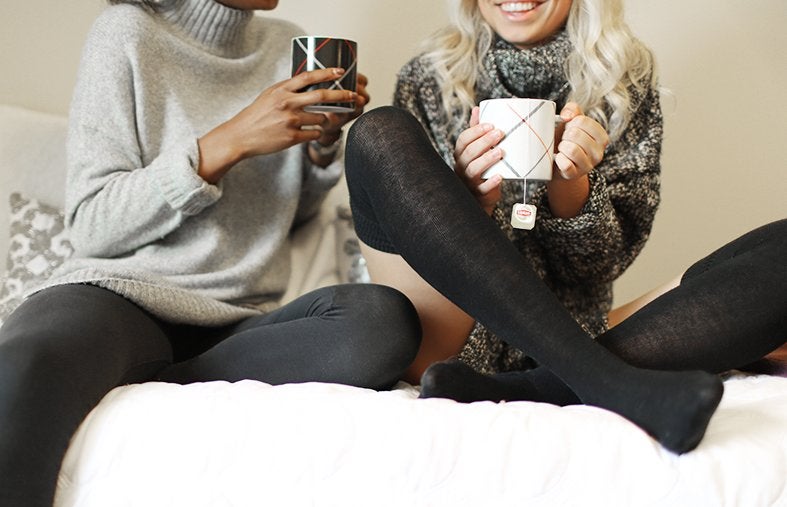 I really wanted to like these leggings more than I did. At only $58 each, they were quite the bargain compared to other leggings of similar quality. 
While they did not live up to my high expectations, they were by no means terrible. They did have some of the qualities that I love in a pair of leggings. They were high waisted. They were ankle length. They sucked you in—just not as much as Lululemon—and they felt like a second skin. 
TLDR; I personally would not buy another pair of Everlane's "Perform Legging." While they are great for loungewear, they are barely thick enough to be considered pants. I will just stick to Lululemon for now.
Want to keep up with HCBU? Make sure to like us on Facebook, follow us on Instagram, check out our Pinterest board, and read our latest Tweets!