I Saw Rent for the First Time and Honestly, I Just Really Like Musical Theater
I've been a musical theater fan ever since I saw The Little Mermaid on Broadway back when I was in elementary school. From Wicked to Kinky Boots to Hamilton, I've loved every show I've seen. This past weekend I was lucky enough to see Rent at Boston's Shubert Theater, and I was not disappointed by the latest playbill I get to add to my ever-growing collection.
Before the show even began, we got to enjoy the view of the gorgeous theater. Our seats were in the third row of the balcony, giving us a great view of the stage and the massive crystal chandelier that hangs from the ceiling. The set was impressive, my favorite part being a set of lights strung so that they could be used to look like a Christmas tree at certain points in the show.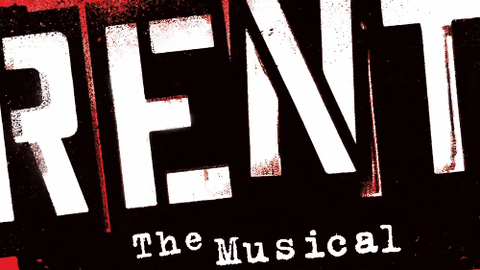 The singing voices of the actors and actresses were absolutely incredible. Yes, good singing is expected of musical theater, but I was beyond blown away. I'd listened to the original soundtrack before seeing the show, and they hit every note so perfectly. I was extremely impressed.
My top two favorite characters in the show were Angel and Mimi. Angel was an absolute sweetheart and impossible not to love. Mimi's songs were some of my favorites and I found myself very invested in her storyline. (If you haven't seen the show or movie and don't want a spoiler, don't read the rest of this paragraph). The moment where the audience briefly believes that Mimi has died almost made me cry, and I was grateful that the show ended with her survival.
Additionally, Rent's most iconic song, "Seasons of Love," completely blew me away. It was performed beautifully and was the perfect way to recapture the audience's attention and emotions after intermission. Some of my other favorite songs were "Light My Candle" and "Take Me or Leave Me."
Overall, Rent is just a really great musical. It succeeds in making the audience invested in what happens to the characters, its set and costuming brought us into the moment, and the singing, dancing, and acting was phenomenal. I'm so glad I get to add Rent's playbill to my collection.
Want to keep up with HCBU? Make sure to like us on Facebook, follow us on Instagram, check out our Pinterest board, and read our latest Tweets.