I Applied to 20 Internships, and This is What I Learned
There are very few things that all college students can universally relate to. But the dread that comes with writing a cover letter is one of them. You want every word to communicate your impeccable qualifications and your life-long desire to work for *insert company name here*. When done right, a great cover letter can be the key to securing that "perfect summer internship." Therefore, a lot is riding on the quality of this cover letter. By the time you finally sit down to write it, the pressure of the cover letter manifests itself in keyboard smashing, a dose of ibuprofen, and a half-hearted surrender after two hours of composing the same paragraph over and over again. I have gone through this process about twenty times in the last three months. And while it does not necessarily get easier, I have learned a few lessons along the way that I want to share with anyone who is searching for that "perfect summer internship."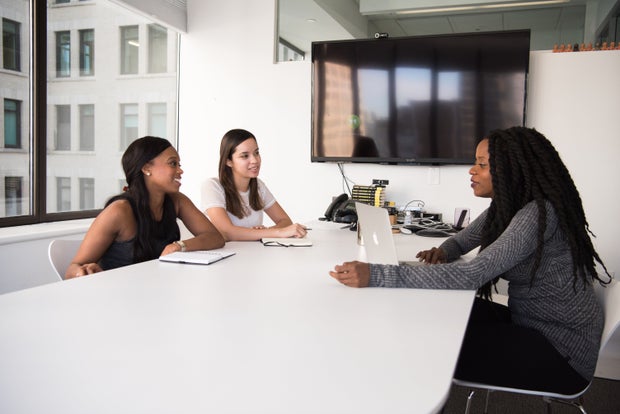 Unsplash The first thing I learned is that there are a right way and a wrong way to go internship hunting. At the beginning of my search, I would just spend hours refreshing the same Indeed.com page, hoping that by some miracle the right opportunity would materialize itself amongst 60,000 search results. After two weeks of burning my retinas from scouring online job boards, I realized that just applying online was getting me nowhere. Granted, sometimes you get lucky and the right job is at the top of the page, but most of the time finding the right opportunities takes a lot more leg work. The best way to find an internship opportunity is by closing your laptop. Use the opportunities you have on campus by going to a career fair hosted by your university, put on your most sensible button-down, and network with campus recruiters. It can even be as simple as talking to your upperclassmen friends about their internship experiences. No matter what, a real person referral will always be better than sending off an application into the deep abyss that is a g-mail inbox.
Okay, so after successfully networking like a real ~adult~, it came time for me to start submitting applications. This is where the all-important—and all-anxiety-inducing—cover letter comes back in. I have written 25 cover letters throughout this entire application process (some organizations had multiple open positions under the same application). In all these letters, I have learned that the task of writing the cover letter, or even filling out the application, does not get any easier, but your attitude can make the whole task less daunting. If you approach every cover letter like it's the make or break test for your entire future, then the pressure will be paralyzing. And while yes, the cover letter is important, it also doesn't mean anything in the present moment. At this stage of your life as a college student, you don't have a career at stake or people depending on you, so you have the luxury of being unflinchingly sincere in your letter. You can talk about what you want to learn on the job and what you bring to the table. Talk about how this internship opportunity will help you grow and achieve your goals in college. Talk about why you connect with the organization, even if it's not on a very deep level at this point. No matter what, just keep a positive attitude about the whole internship application process, and the right doors should open themselves. So let your guard down a little and let the person on the other side of the application get to know you. You have nothing to lose and everything to gain.
Finally, I hit submit, nailed the interview, and walked away feeling confident that I got the job. But then, two weeks later, I got an email that stated "unfortunately, we are unable to offer you a position at this time." I was dumbfounded; I did everything right, so how could they have rejected me? This brings me to my next point—despite everything you can do, the internship application process will always be partly out of your control. You relinquish all power once you finish the application. And even though you did everything right, you might not get the internship for reasons that have nothing to do with you. For example, last week I found out that I didn't get an internship with a media company in my hometown simply because they decided there was no money in the budget to hire a part-time intern. The initial moments after receiving the rejection sucked, and it stung because I really wanted that position and worked so hard to only have it pulled out from under me at the last minute. But after these first feelings of disappointment, I made the decision to move on. As important as it is to try hard in the internship application process, it's equally as important to move on after a rejection. Nothing in life is ever truly in your control anyway. So take the rejections in stride, keep moving forward, and celebrate when that internship finds you—because it will.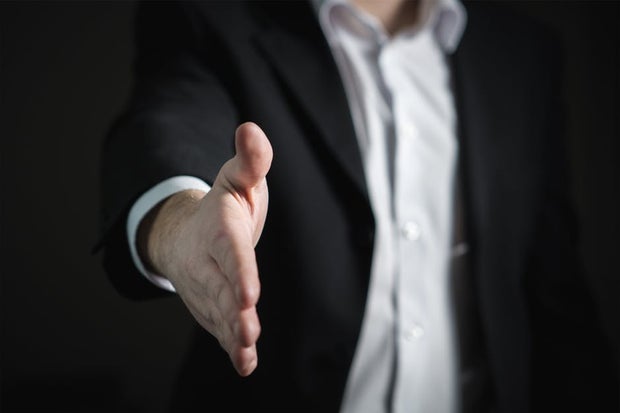 Pixabay / Pexels
As of right now, I have yet to secure a summer internship, but as the days grow longer and the summer draws closer, I find that I'm no longer nervous about finding "the perfect internship" because "the perfect internship" doesn't exist. In truth, it has never truly existed for anyone who has gone through this process. Perfect is a relative term and no matter how good a position may seem, there will always be at least one drawback. However, despite all this, I have faith that if I just keep networking, stay authentic, and never give up, then the right opportunity will present itself to me when I least expect it. 
Want to keep up with HCBU? Make sure to like us on Facebook, follow us on Instagram, check out our Pinterest board, and read our latest Tweets!