How To Stay Safe At Parties
As hard as we Terriers work to focus on our academics, we also like to have a good time. Yes, BU's official stance on most partying is that of zero tolerance; however, we all know that people are still going out. From the frat houses along Comm. Ave. to the ubiquitous Boston bars and clubs, there are a lot of options for partying and drinking in the city. They say if you work hard you can play hard, but there are precautions we must take to stay safe and avoid checking in to the emergency room− not the ideal first impression for a freshman.   
Here are a few tips to play hard...responsibly.
1. It's O.K. to not drink  
Yes, you will probably see friends taking shots after shots at a pregame. But remember, the ultimate choice is yours. Don't feel pressured to drink. You can enjoy the party without the extra boost.                                                        
2. Always go out with a friend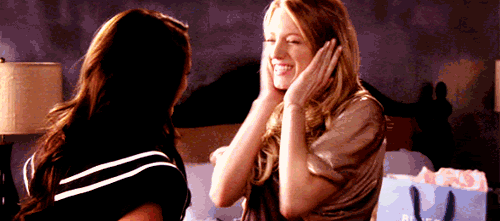 Having a buddy system is important – your friend will always look out for you, and you'll look out for her. It's also cheaper to split an Uber or a Lyft when it gets too late to ride back on the BU shuttle. 
3. Know your (alcohol) limit 
It's easy during the night to consume whatever is given to you. Chances are you probably had enough to drink during your pregame, and the extra drinks at the party will get to you. Keep track of how many drinks you're having, so you don't end up endangering your body. Nasty hangovers are SO not fetch.
4. Bring a water bottle 
Water is your best friend at parties. Some hosts may not offer water at basement parties, so it's good to carry a Liter with you. When you're feeling queasy, hydration is key.
5. Leave when you feel uncomfortable 
If you're feeling uncomfortable at a party, you shouldn't stay for "one more round" of Truth or Dare. No one should put you in an unsafe environment. Take the exit and have a great time elsewhere!