A Girl's Must-Have Beauty Products for Natural Makeup
The best kind of makeup is the one you look yourself in, right? Nowadays, in a world with brands like Glossier and Milk Makeup, natural and radiant beauty is admired and promoted! Girls all around are beginning to use makeup not for coverage purposes, but for means of enhancing their beauty. As one who readily follows beauty and fashion, I discover my favorite products from others — but most of the time from watching Vogue Beauty Secrets Videos.
Here are a few must-haves to incorporate into your beauty bag!
1. Cover what?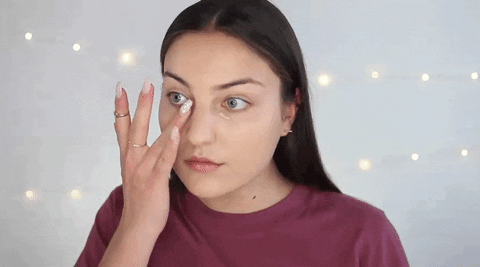 A staple must-have is a light formula concealer, especially on those days where you didn't get enough sleep. Concealer is great for brightening your undereye and maybe covering a few unfriendly guests that have made an appearance on your face. With concealer, a little goes a long way–especially when you are going for a natural beauty look. Glossier's Stretch Concealer is made just for this purpose!
2. A little tan doesn't hurt?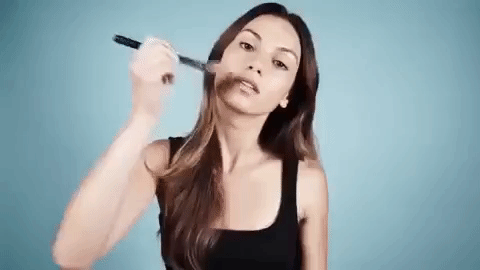 In moderation, bronzer is a great product to warm up your face and give you a subtle glow. Using it on the high points of your face can create a natural contour that is almost unrecognizable...when used sparingly. Benefit's Hoola Bronzer is a light and adaptable color that can help you achieve the natural bronze glow.
3. Naturally long lashes?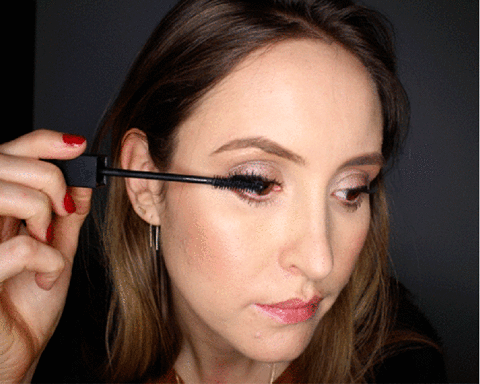 A little mascara can transform your natural beauty look by widening and enhancing your eyes. To opt for a more natural look, I always use brown mascara because it blends more seamlessly than harsh black mascara. Glossier's Lash Slick is a fan favorite!
4. Brows, always!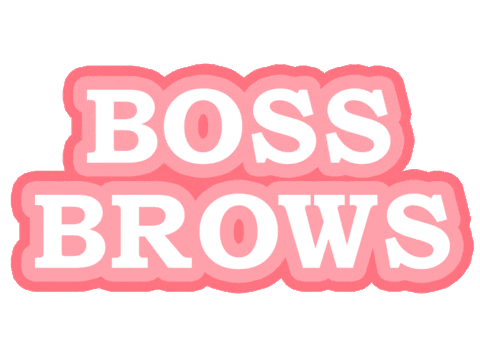 My favorite part of a natural makeup routine is brows! Filling in or slicking your brows can make your makeup look sharp and still natural. Use a pencil to fill in sparse areas or opt for a clear brow gel to simply slick them in place. Eyebrows are an it-girl favorite and no one knows them better than Benefit Cosmetics. Their Precisely, My Brow is a great product to lightly enhance your brows.  
5. Is that glow natural?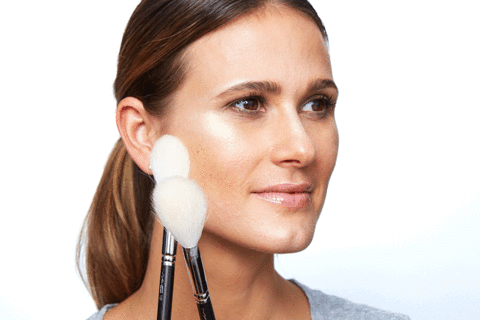 Highlighter is the key to having a glowing, natural, and dewy makeup look. 2018 might be the year of highlighter because everyone has become truly obsessed. As typical as this may be, the Milk Makeup Highlighter is the key to a radiant glow. A little goes a long way: Add some to your cheekbones, cupids bow, and the bridge of your nose to give you a subtle glow.  
6. The perfect pout.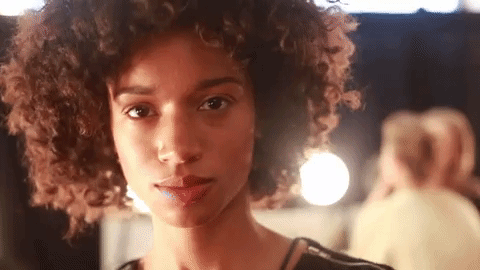 To finish off any look, you need a lip product. I am not a fan of lipstick, but when going for the natural makeup look I always opt for chapstick or a clear lip-gloss. Moisturized lips are always in! To spice up the natural look, you can go for a light dazzling gloss or a nude tone lipstick. The it-girl lip-gloss these days is Pat McGrath's Lust Lip Gloss, which gives the subtlest, glitter sheen to your lips.  
A few beauty products can achieve the perfect natural look that enhances your beauty! These are a few products that can make up your daily beauty bag or can be used for a more full coverage, fun look. Go natural or go crazy, makeup is supposed to be fun!
Want to keep up with HCBU? Make sure to like us on Facebook, follow us on Instagram, check out our Pinterest board, and read our latest Tweets!