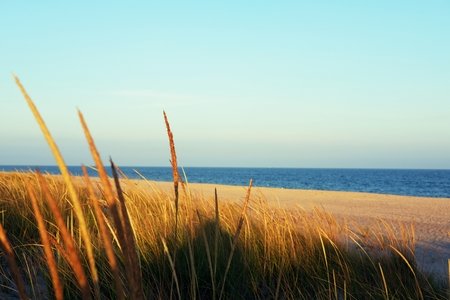 Emma Off The Record: Weekend Getaway Edition
Over the long weekend, I went on a little trip to my boyfriend's hometown in the Hamptons. Yup, you read that right. I'm talking about the Hamptons. I laughed out loud the first time he told me, and I still shake my head and roll my eyes just thinking about the endless golf courses and mansions that pop into my head. Before visiting, my only knowledge base for the Hamptons was that episode of Gossip Girl when they all go to that Vitamin Water party dressed up in white. I figured that was an exaggerated, champagne-stained depiction of the Hamptons since that show is the definition of extra, but maybe it would have a grain of truth.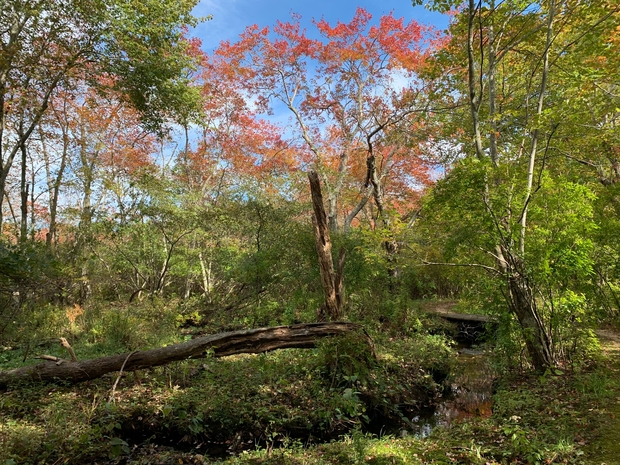 Photo Credit: Emma Kopelowicz
Turns out it was only partially accurate. There are plenty of perfectly manicured golf courses and monstrous mansions, but there are also a fair amount of humble towns and quaint streets to balance out the extravagance. We spent the majority of the weekend driving around admiring the scenery, which was mostly a blur of autumnal hues, and stopping along the way to taste test all of the season's finest sweets and treats—think melt-in-your-mouth Apple cider donuts, chocolate chip pumpkin cake, and life-changing cookie pie from the original Tate's Bakery in Southampton.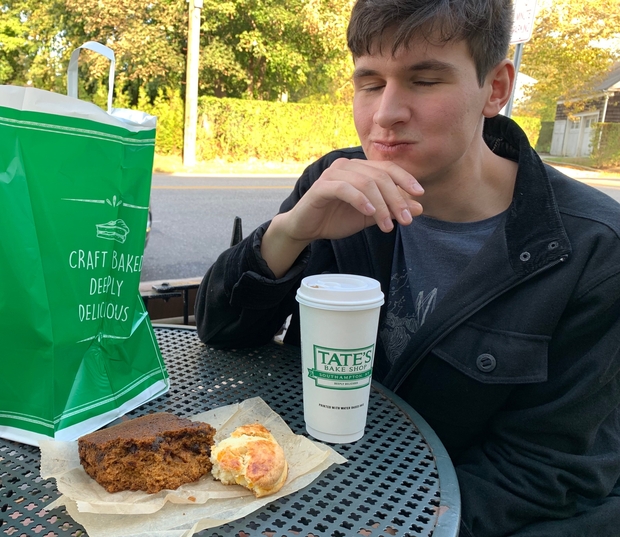 Photo Credit: Emma Kopelowicz
While we went away for the weekend to escape the tornado of schoolwork and midterms swirling around us, I still learned a little bit during my stay. I learned that the blanket term of "the Hamptons" applies to a series of smaller, individuals towns that each have their own charming character. Southampton is your favorite aunt who always has fresh cookies when you stop by— a small, laid-back town full of bakeries and boutiques. Easthampton is your Ivy-League uncle who won't shut up about the stock market—the quintessential part-golf course, part-beach resort stereotype come to life. Sag Harbor's your fisherman grandpa who always smells of sea salt and exclusively wears waterproof coats—a nautical seaside town with a bit of trendy shopping. And last but certainly not least, Montauk is your hippy surfer cousin who catches waves all-year-round and loves to listen to Sublime— a chill beach town perched above majestic bluffs.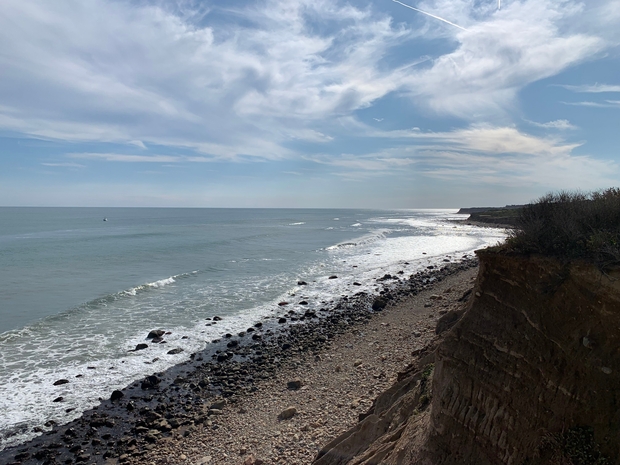 Photo Credit: Emma Kopelowicz
Throughout my weekend getaway, I felt wholly and completely relaxed. I let all of my inhibitions go and let myself fully embrace the magic in the air. I swear, sometimes it almost felt too cinematic to be true. Strolling along a rocky beach while the sunset painted the sky a hazy tangerine and deep rose, getting lost in a corn maze, driving through sun-speckled roads full of trees with turning leaves—it was a true fantasy.
Of course, I made a playlist to commemorate this unforgettable trip which I wanted to share with all of you. Some of the songs I played while we went along our scenic routes include "Way It Goes" by Hippo Campus and Summer Salt's "Revvin' My Cj7," which both remind me of easy, breezy afternoons. I built this playlist throughout the weekend as I got to see a bit of what the Hamptons has to offer, so some tracks like Sufjan Steven's "Mystery of Love" and Omar Apollo's "Ugotme" were added since they both encapsulate the warm feeling of falling softly in love. 
Essentially, this playlist is a time capsule of one of the best weekends of my life so far. This might be a bold statement to make on the internet, but I stand by what I claim. Being able to completely escape—if only for two days—was just what I needed in the midst of this wildly busy season.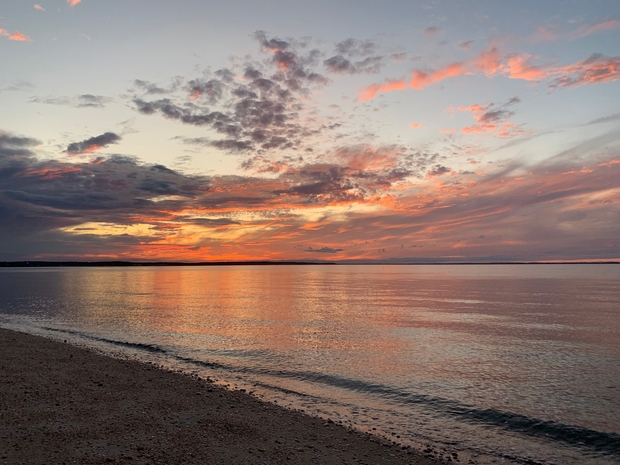 Photo Credit: Emma Kopelowicz
It felt amazing to get out into nature and breathe in the fresh air while spending some quality time with my SO and his family, who so graciously welcomed me into their lovely home. These little trips are the kinds of experiences that I keep tucked away in memories to remind me of brighter and better days. I will cherish this quick getaway forever, and I can't wait to go back sometime soon.
xoxo,
Emma
Want to keep up with HCBU? Make sure to like us on Facebook, follow us on Instagram, check out our Pinterest board, and read our latest Tweets!