Being cooped up at home these last few weeks has had its fair share of ups and downs. Yet, the one thing that's keeping me going is the 15 minutes of sunshine I work into my schedule every day. I was lucky to grow up in Los Angeles, a.k.a. the city of eternal springtime. Going to school in Boston made me realize the value of this consistency, since over on the East Coast, the weather patterns are a lot more sporadic. 
One of the many lessons I learned during my first year at BU is that spring is more of a concept rather than an actual season in Boston. It lasts about two weeks at the beginning of May, which just so conveniently aligns with finals. Last year, I remember studying outside as much as possible since it helped ease my stress and it was simply too lovely to stay indoors.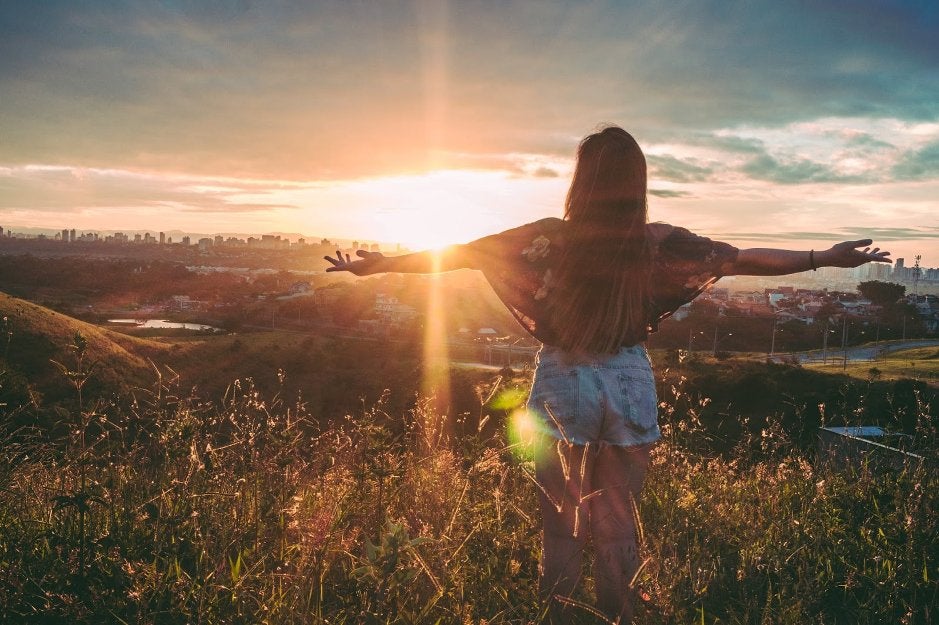 I can't help but miss watching the first signs of spring start to appear around Boston, from boats floating along the Charles River to the blossoms dotting the trees around the Common. Springtime felt like such a treat after the biting cold of winter, and I loved watching the city come alive again after feeling bundled up for so long. Now that I'm back home trying to get through this final stretch of the semester, I'm being spoiled with lots of bright and sunny days and it simply doesn't have the same effect. It feels silly to admit, but I prefer Boston's spring to LA's. A lot of it has to do with the gratifying feeling of watching growth right before my eyes as the trees start filling up with leaves again.
Before moving out east, I always took the seasons for granted and never paid much attention to when they were changing. Since I've been back home, I feel like I can't help but admire just how wonderful the weather has been; I am finding every which way to immerse it in my routine. I look forward to waking up in the morning to see the sunbeams pouring through my windows. When I eat breakfast, I like to sit in my backyard and listen to the soft rustling leaves and the hum of bees hanging out around our lavender bushes. I even threw myself a little picnic on the grassy patch in our backyard, complete with fresh orange slices and avocado toast. I've never been one to embrace my California roots, but now I'm going full cliché. 
Taking walks has also been a way to refresh my mind and give myself a little break between studying. Essentially, I've been trying every which way to get out in nature and really ring in the springtime spirit. And so far, it's been quite the mood-booster. 
This week's playlist is meant to give you a little taste of the sunny demeanor I've been trying to embrace lately. If you're stuck somewhere cold and rainy right now, I feel for you and hope you can live a little vicariously through this playlist filled with all the dreamy melodies your heart could desire. There's a little bit of old (R.I.P. Bill Withers), a little bit of new, and lots of joyful noise. 
Hopefully, we can all get a little fresh air during these closed-in times even if it just means cracking open a window. Here's to looking on the bright side! :)
xoxo,
Emma
Want to keep up with HCBU? Make sure to like us on Facebook, follow us on Instagram, check out our Pinterest board, and read our latest Tweets!