By this time of the year any other year, I would be writing my Thanksgiving edition of Emma Off the Record from my childhood bedroom as the smells of marinating cranberries and roasted pecans wafted through the air. But alas, 2020 is a fickle beast and I am firmly rooted on the East Coast without a booked ticket home in my tabs.
While I may not be surrounded by my mom and grandma bustling about the kitchen this year, I am planning on spending the holiday with my boyfriend and my dad's side of the family, whom I rarely get to see since they live so far away. They usually spend Thanksgiving in Kentucky with my uncle's family, so I have never actually spent the holiday with them. This year, my grandma is hosting all of them, plus me and my boyfriend, and my brother who has been living in the Catskills for the past five months is even driving down. I've never spent a Thanksgiving quite like this before, but I couldn't be more excited to hang out with my cousins and introduce my boyfriend to more of my family. 2020 really works in mysterious ways…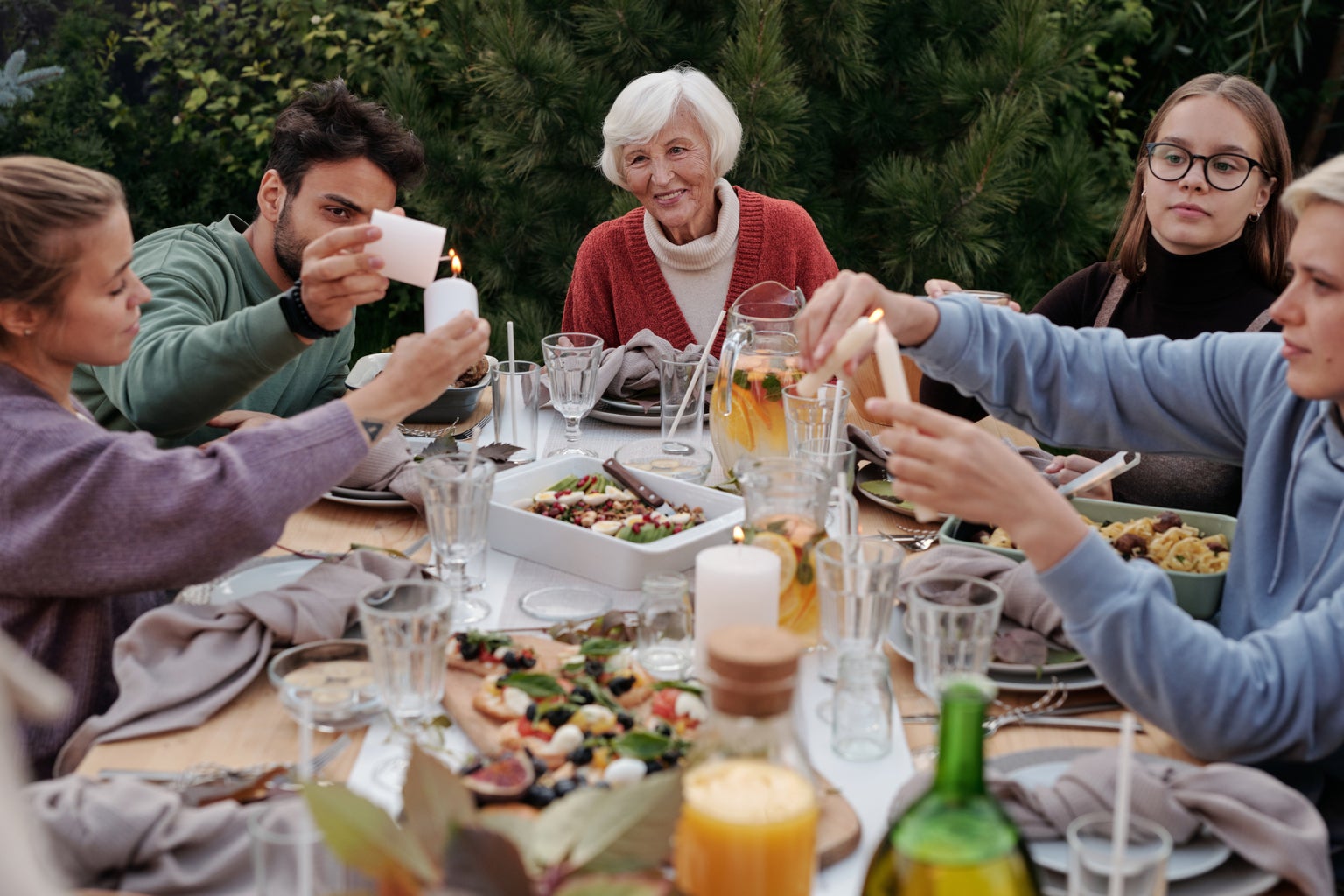 Thanksgiving has never been my favorite holiday (the history, for one) but over the years I've come to appreciate its ability to bring people together. Whether I am crimping pie crust under my grandma's careful eye or catching up with my cousins or even making goofy jokes with my uncles, I see Thanksgiving as an opportunity to set aside all my stresses for the day and embrace being around the people I love (no matter how crazy they make me sometimes). The food is definitely a highlight too. 
While this year has presented its fair share of challenges, I've tried my best to retain as much hope as possible. I've had my low moments, of course, but as 2020 draws towards a close, I find myself looking back and only remembering the very best parts of this year. Maybe this is just my selective memory at work, but I honestly have been lucky enough to have an amazing support system of friends and family who have made me feel better throughout this not-so-great situation. I am so grateful that I have such amazing relationships with my boyfriend, my roommates, my best friends, and my family because without all of them, I would not be in a good place mentally. 
This has not been an easy year for anyone, but I've been especially feeling for those who were hit exceptionally hard by this pandemic. There are families across the country who have an empty seat at the table this year, some families who've been torn apart, and some people who don't have anyone to turn to at all. While volunteer work might not be a possibility for most of us right now, there are some truly amazing organizations that are finding ways to give back to communities that have been neglected for far too long. Please consider donating to the Okra Project, which brings fresh, home-cooked meals and resources directly to Black, transgender people. You can also spread the word about donating Thanksgiving foods to food banks in your hometown. I highly recommend continuing to research ways to help your community this Thanksgiving!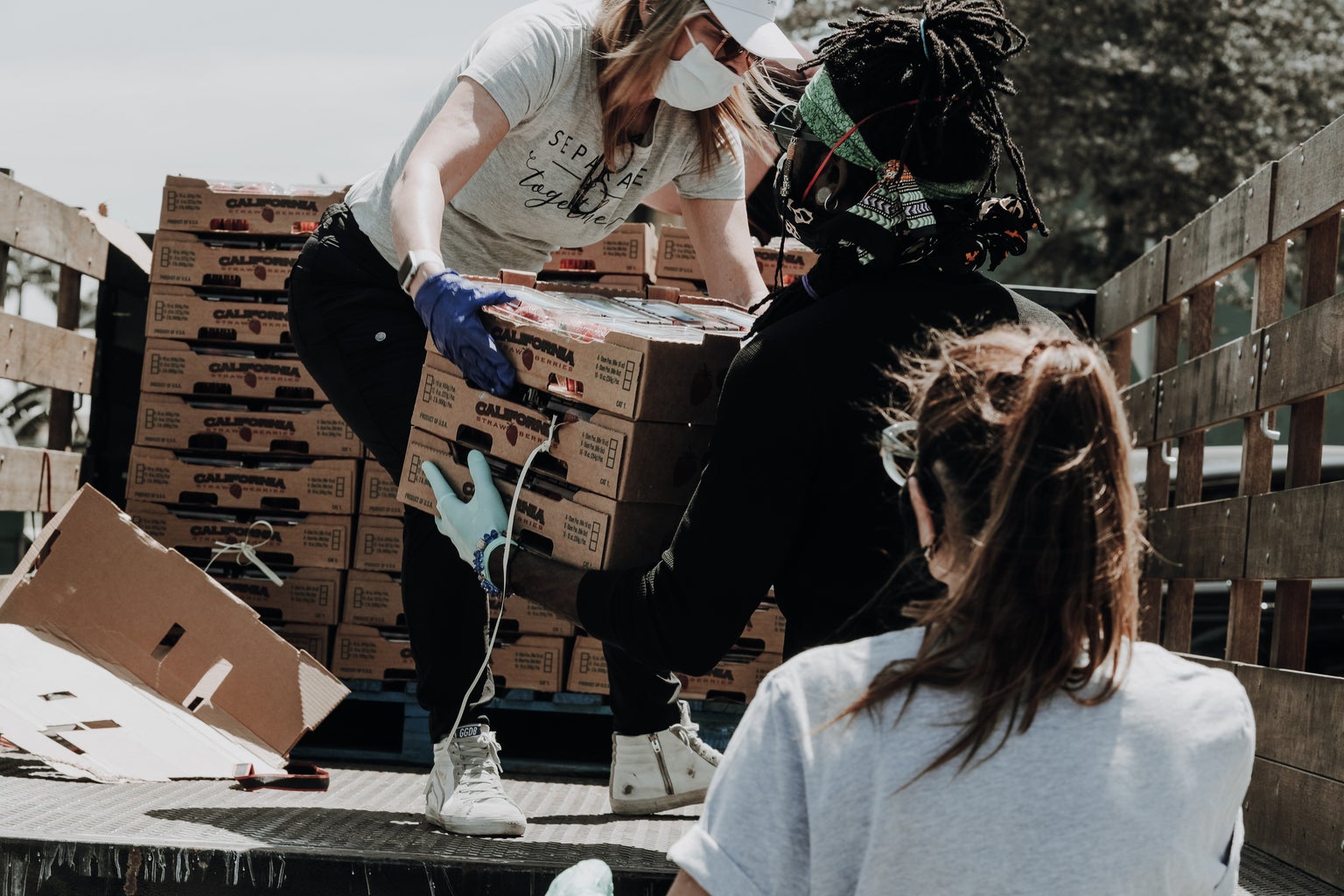 In the spirit of gratitude, I've curated a playlist this week that's all about being thankful for the good times and the ones you love. It's got some more old school hits from legends like Bing Crosby and Sam Cooke as well as a solid, soft 70s section and some modern, indie grooves peppered in between. This playlist is the equivalent of a big old squeeze from your favorite cousin and then a kiss on the cheek from your aunt that leaves some lipstick on you. It's sweet, a little silly, and overflowing with good vibes. Hope you enjoy…
I hope you all have a very happy and safe Thanksgiving this year no matter where you are. If you're staying on campus, I hope you and your pod make a delicious meal that tastes like home, and if you're traveling please take extra care of yourself. 
xoxo,
Emma :)
Want to keep up with HCBU? Make sure to like us on Facebook, follow us on Instagram, check out our Pinterest board, and read our latest Tweets!