When I've had a rough week, there is one thing that I know will always cheer me up: my friends from home. A simple five-minute phone call to a two hour FaceTime session is—to quote my friend who quotes this self-help book—chicken soup for the teenage soul. There is nothing more comforting than hearing a familiar voice on the other end of the line who knows what's up with me even when she isn't physically with me. My friends are fantastic for plenty of reasons, but what I love most about them is that they know when and how to give me great advice and when to just let me rant and cry for a bit. 
I love a good digital therapy session with my friends from home, but obviously, it's even better when they are here with me IRL. I was graced with the company of one of my lovely friends, who is also named Emma, for the weekend since she decided to spend her fall break in Boston.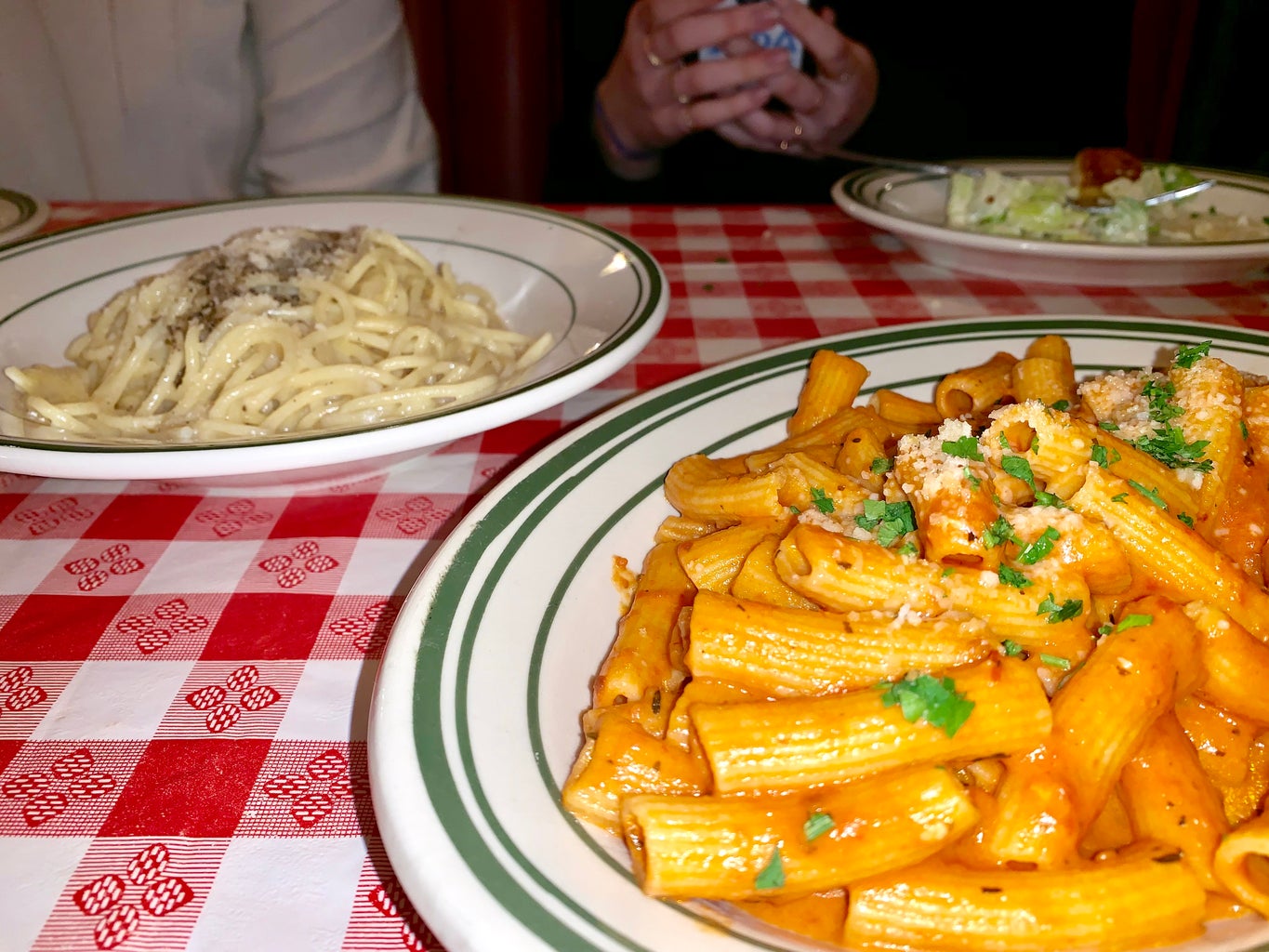 Photo Credit: Emma Kopelowicz
My other friend from high school who goes here, Emily, and I took our friend on the ultimate autumnal Boston tour. When we're at home our lives mainly revolve around food and music, so for this trip, we focused on the former. Some of our stops included Boston Public Market for bagel sandwiches and apple cider donuts, Tony and Elaine's for cacio e pepe and the cheesiest garlic bread, and of course, Mike's for some cannolis. Essentially, we gave her the unofficial foodie tour of our city.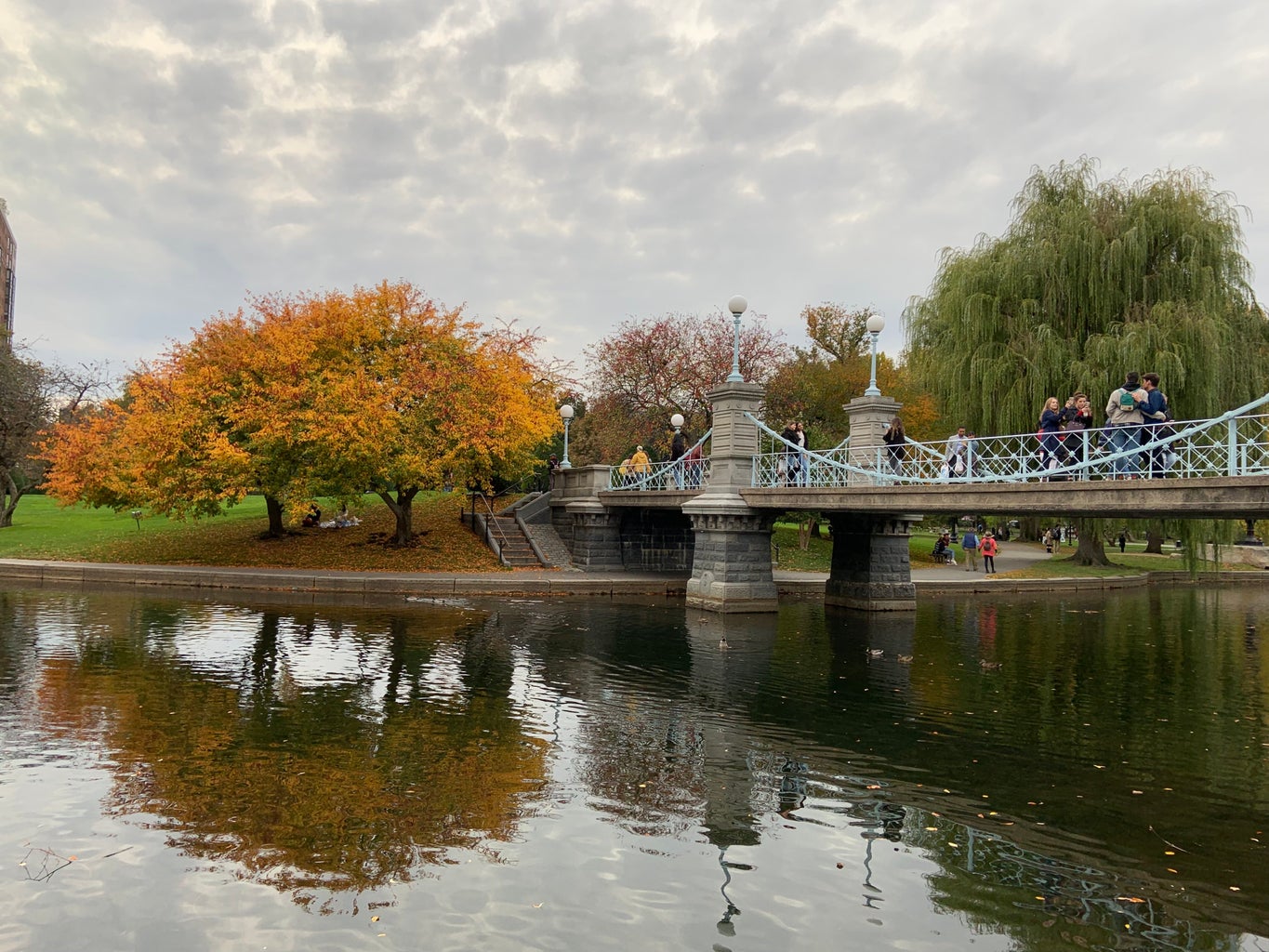 Photo Credit: Emma Kopelowicz
We spent the first afternoon walking around the Commons which is currently full of cute dogs prancing around piles of ruby red and burnt sienna leaves. Then we meandered towards Beacon Hill and spent some time admiring the festive doorsteps adorned with pumpkins and scarecrows. To top off the night, we split a few dishes at Time Out Market (I highly recommend the chicken zaatar bowl from the Greek stall). The next day we headed to Faneuil Hall and witnessed the great Halloween Pet Parade which was just as wholesome and adorable as you'd expect. Just in case you needed more evidence, though, I've included some highlights below.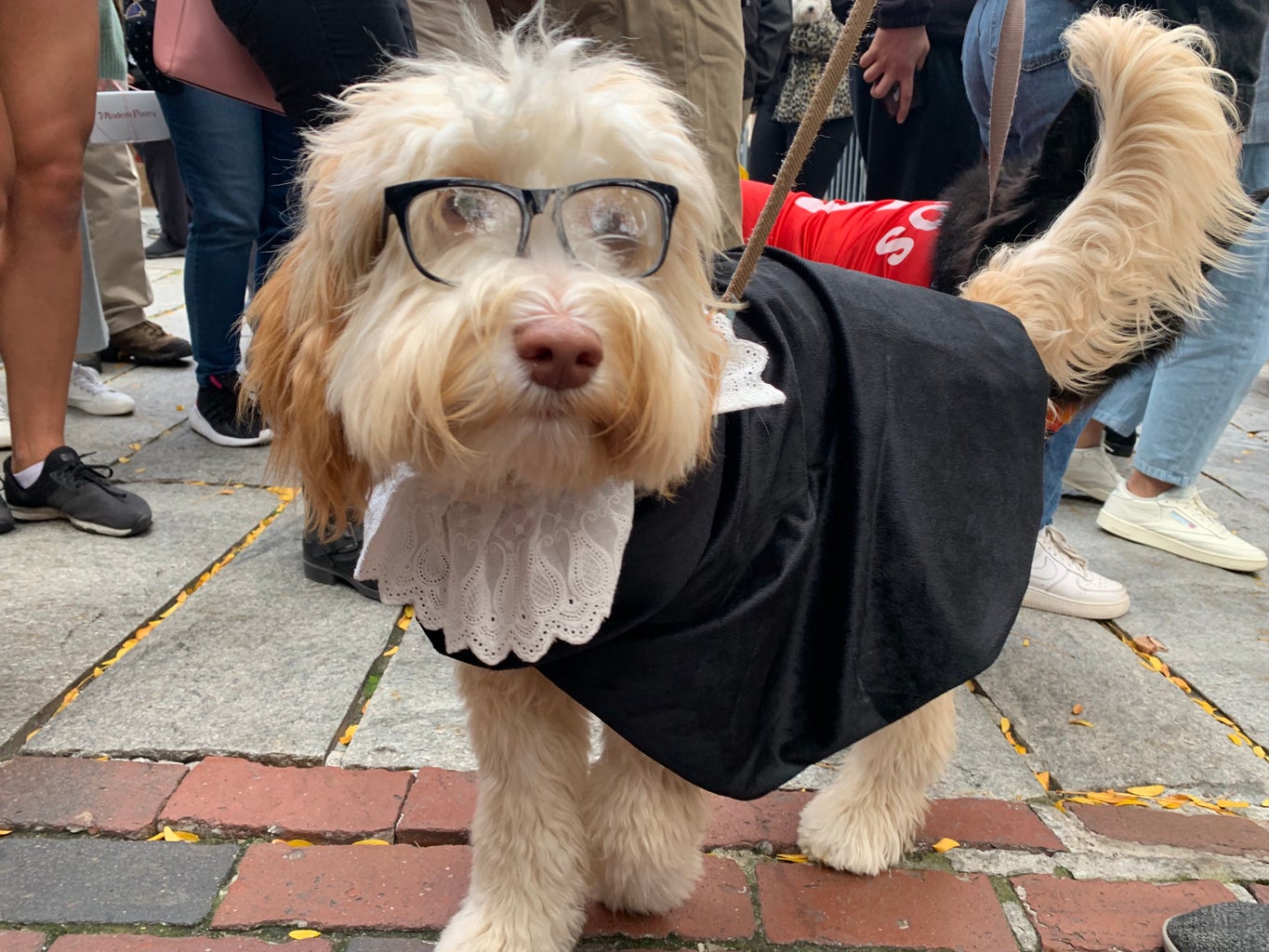 Photo Credit: Emma Kopelowicz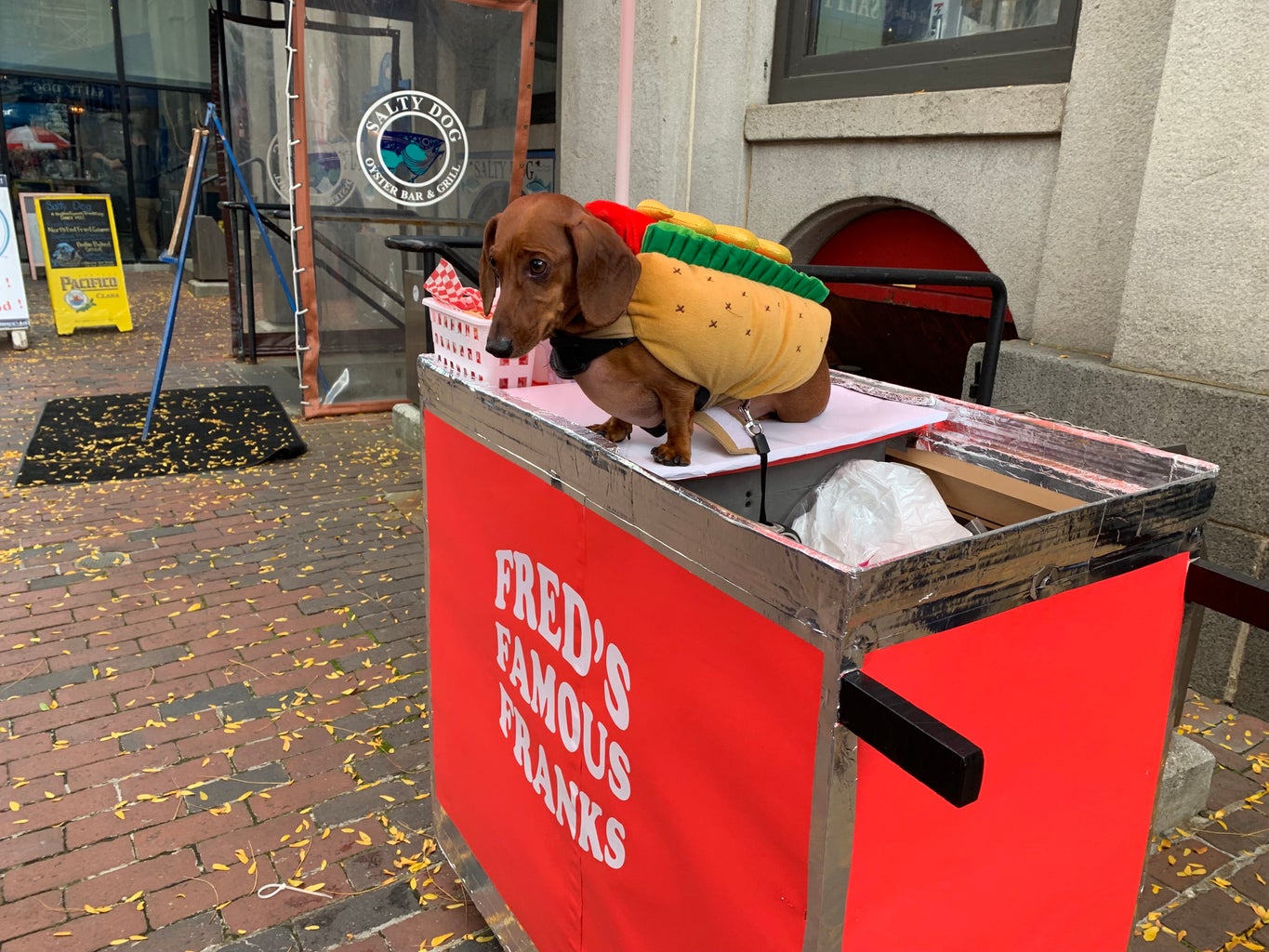 Photo Credit: Emma Kopelowicz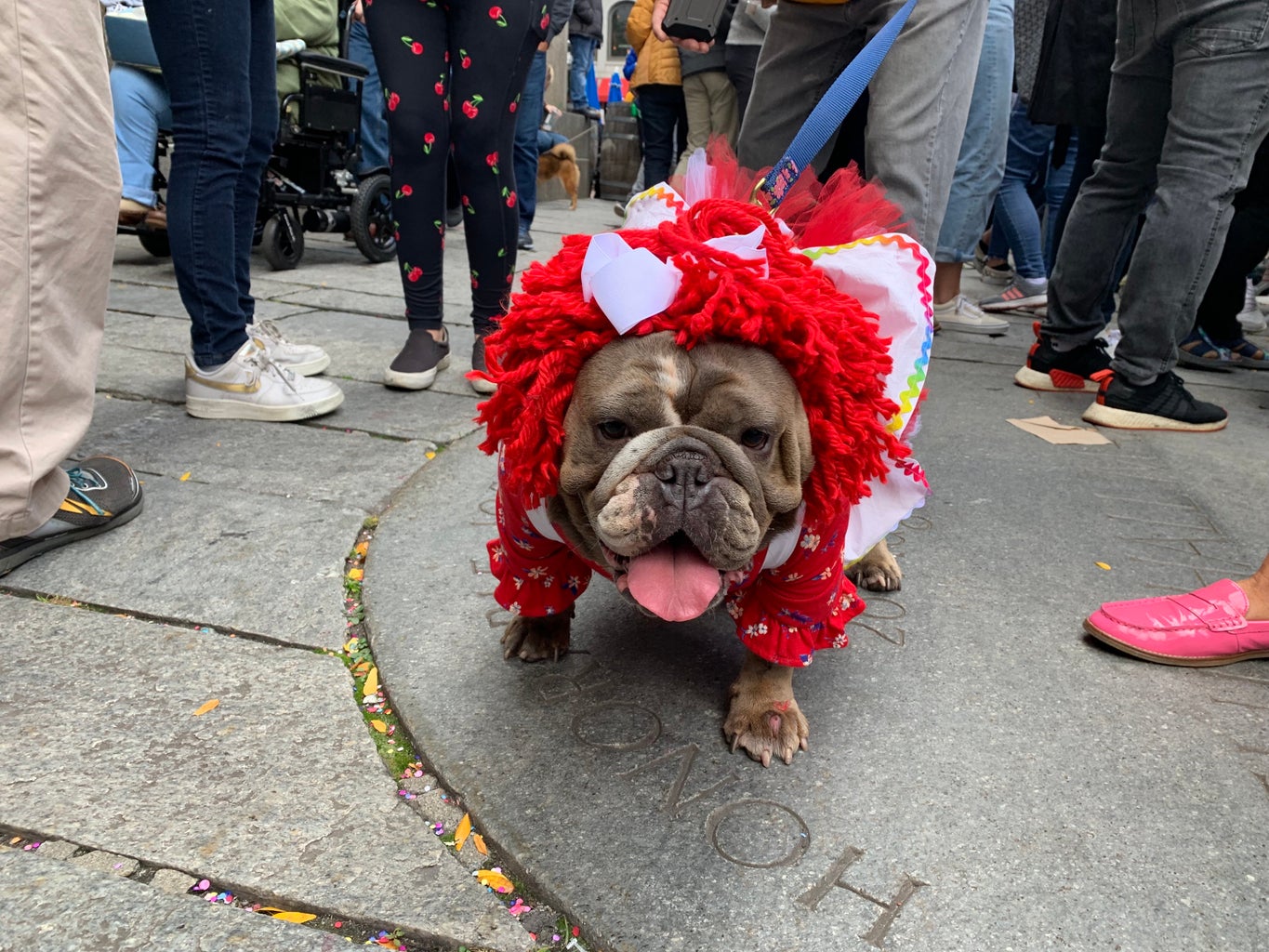 Photo Credit: Emma Kopelowicz
Coming off the long week, it felt so good to catch up with some of my closest friends from home face-to-face. We all try our best to call each other throughout the week, but life tends to hand us all assignments on different schedules. Getting each other up to speed is much easier when we're all together, but it also is a bittersweet reminder of a time in our lives when we all used to live in the same city and could drive on over to whoever's house on a whim. I miss those days, of course, but I also feel like I value my time with my friends so much more now that I don't see them as often.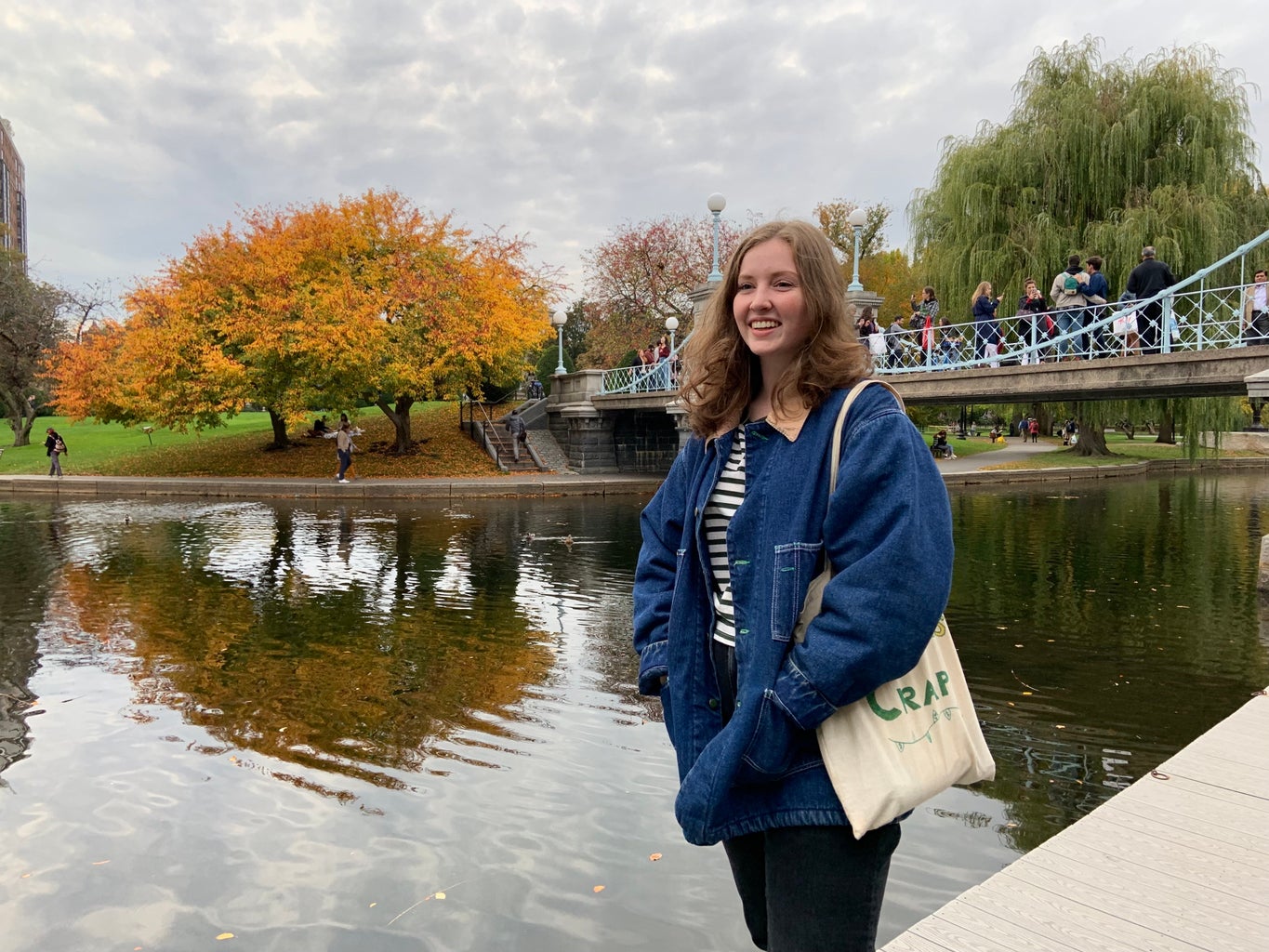 Photo Credit: Emma Kopelowicz
There are little ways that we keep in touch besides the occasional phone call. Much like myself, my friends are also big music junkies. We all have pretty similar taste so we share songs with each other all the time. We recently made an extensive collaborative playlist that's essentially a melting pot of all of the new music we've been listening to within the past few months. For this week's playlist, I decided to make a mini version of our little project which is currently five and a half-hours long (and growing by the day). I love listening to all of this new music and trying to guess which friend added each song to the playlist. It's been a really great way to keep tabs with my friends and it's given me the opportunity to add lots of new music to my own rotation.
We all have been listening to a lot of super-niche alt-indie artists recently, like Brad Stank, Men I Trust, and Joy Crookes, so I added some of their music into this week's mix. I also included a few songs and artists that have been staples within my friend group for quite a while now like Still Woozy, Cage the Elephant, and Anderson Paak. I also threw in a Mac Miller song called "Wings"  that Emma was playing when we were walking around the Commons. 
As much as I love the friends I have made in college, I was in desperate need of some quality time with my friends from home. They always seem to ground me in times when I feel like I'm spiraling out of control from the tornado of work and commitments that sometimes plows through my schedule. We spent a lot of the weekend doing what we do best: walking around cute neighborhoods and talking each other's ears off over good coffee. It was just what I needed to reset my mind which had been in nonstop work mode for a good while.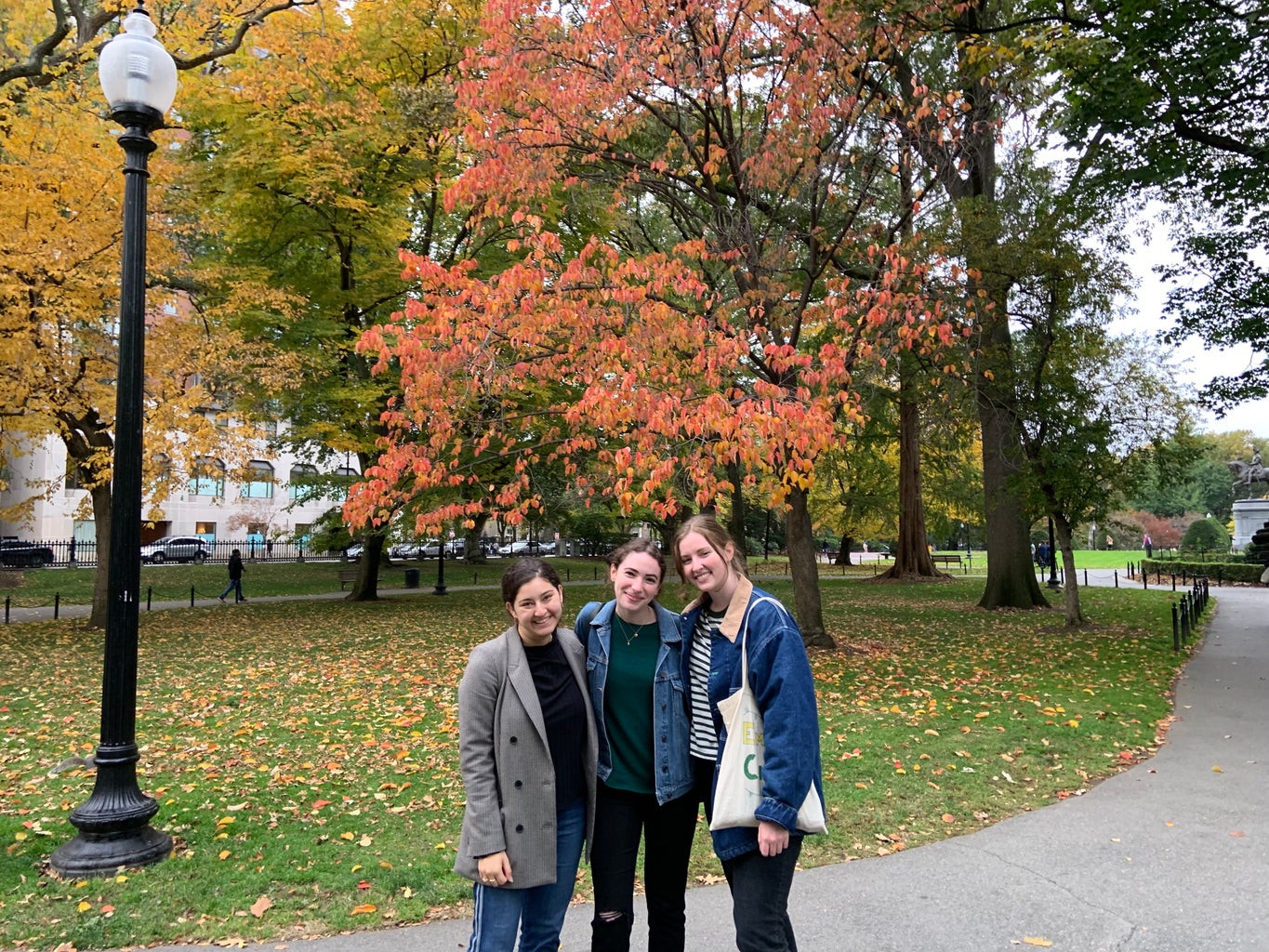 Photo Credit: Emma Kopelowicz
I was so happy to have Emma here in Boston while autumn was on full display, and I am so glad we got to spend some time together with Emily having fun and letting ourselves live it up a little. There are only a few more weeks until Thanksgiving, so that's not too long until we can reunite with the rest of the gang and enjoy each others' company like old times.
xoxo,
Emma :)
Want to keep up with HCBU? Make sure to like us on Facebook, follow us on Instagram, check out our Pinterest board, and read our latest Tweets!