For the past few weeks, I've been focusing on getting back into the swing of things in terms of my school work, and honestly, it's been going pretty well. My classes are rolling along smoothly (although the readings are piling up) and my apartment is nearly furnished, so now I feel like I can turn my attention back to the extracurricular activities that have always been the highlights of my week (hi, Her Campus)! Aside from writing this weekly column, I am also involved in our school's student-run radio station, WTBU. I swear this isn't sponsored by them or anything, but I genuinely and wholeheartedly mean it when I say that joining WTBU was one of the best decisions I have ever made. If you've been looking for another extracurricular to add to your rotation this semester, I cannot recommend joining our radio station enough––it's not too late! 
I joined my first semester of freshman year as an intern (now called DJs-in-Training or DJits) for a classic rock show called Back to the Future and ended up meeting some of the coolest and sweetest people I know. By my second semester of freshman year, I knew I wanted a show of my own after having a blast with the DJs on my first show. My roommate and I dreamed up a concept based around the idea of what it would sound like if different artists and groups made playlists of their influences. We found ourselves imagining Amy Winehouse singing along to Nina Simone and Rex Orange County jamming out to Stevie Wonder. And so Listen to the Muses was born!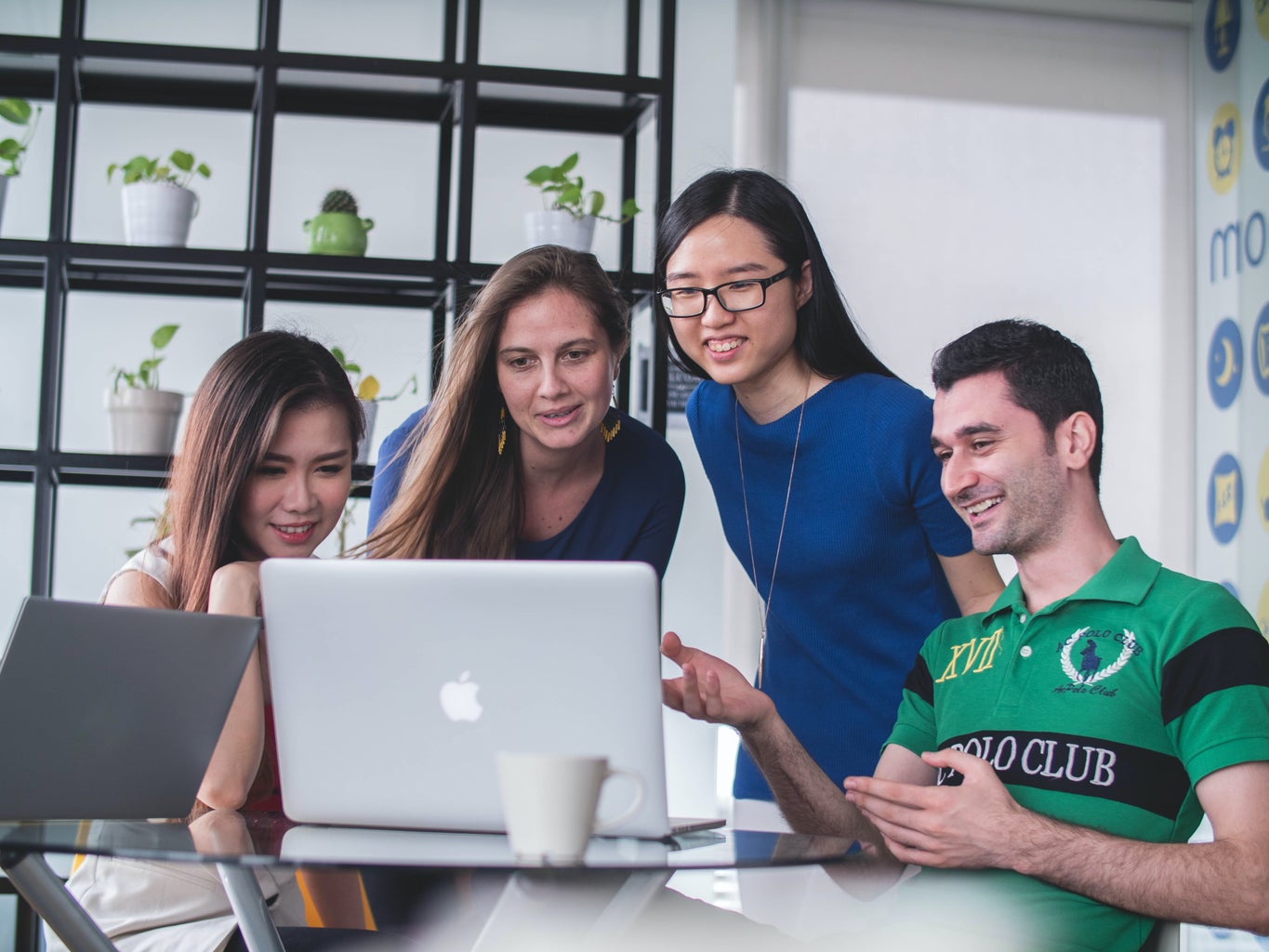 We started out as a crew of two with a 6 to 8 a.m. slot (gross), but we were having a ball coming up with a new Muse each week and crafting playlists that embodied their essence. All our riffing and incoherent babbling probably made it obvious that we were sleep-deprived, but we were definitely having a good time jamming out to our favorite artists in the wee hours of the morning. We talked about the weirdest corners of the internet, our mutual love for and devotion to Frank Ocean, and all kinds of random things that we could come up with off the top of our heads, from David Attenborough's iconic nature documentaries to our rankings of all the bathrooms in BU buildings. 
The beauty of having your own radio show is that you can talk about pretty much anything you want. While we do dedicate a portion of our show to talking about the music and its significance, a majority of the time we gab about whatever silly, interesting, or hot topic we can think of right then and there. The freeform nature of radio lends itself to some pretty wild and entertaining conversations which is why I love it so much. I love to talk (despite not loving the sound of my own voice) and I also love listening to music, so radio turned out to be the perfect extracurricular for an introverted extrovert such as myself. 
When I heard about BU's return to campus plan, my first thought was, What's going to happen to radio? Priorities, am I right? Well, as it turns out, our radio station had a pretty similar plan to our university's "Learn from Anywhere" initiative. We can only use the studio if we have less than four people on our show (nope), otherwise, we have to put a show together remotely through Zoom. Unfortunately, both my shows have folks scattered across campus and the country so we can't all meet in person. Also, some of us are attending in-person classes while others are not, so to be extra safe both of my shows have made the executive decision to remain remote for the semester. This situation is way less than ideal, since I joined WTBU partially for the purpose of meeting new people and making new friends, but we have to make do with what we have! Recording on Zoom is not as easy as it sounds, and we have already encountered some major technical difficulties, but as with all things, trial and error is inevitable. I'm sure we'll get it together by next week, but even if we encounter another issue, at least we can share our playlists on Instagram (shameless plug, the links are above). Speaking of which….
This week I dedicated my playlist to both my radio shows returning on air. For my oldies show, Back to the Future, we decided to play the old and new tunes that we discovered during quarantine this past summer. Personally, I was listening to a lot of soul and Motown, but my fellow DJ Kiana put on a song by Queen that I'd never heard before called "Cool Cat," and I can't stop playing it. For my other show, Listen to the Muses, our Muse of the week was TLC, the original girl group that inspired countless artists from Destiny's Child to Kehlani. I also added a few grab-bag songs to this playlist including a track by WILLOW (as in Smith) that I have been obsessing over and some old school Erykah Badu since I discovered her power and astonishing talent this summer (I know I'm outrageously late to the game). 
Despite all the complications that this semester has presented thus far, I still love putting on my radio shows and getting to see all of my friends' lovely faces––even if it's over Zoom. Fortunately, I live with one of my co-DJs and it's been really nice bonding with her for a couple of hours in the midst of our busy schedules.
I can't wait to keep making playlists and getting together virtually with my radio people who give me some semblance of normalcy during these crazy times!
xoxo, Emma :)
Want to keep up with HCBU? Make sure to like us on Facebook, follow us on Instagram, check out our Pinterest board, and read our latest Tweets!