Don't Wait Until Senior Year to Fall In Love With College
This semester, things feel different, different other than the fact that I'm going to college during a global pandemic and that this is my last semester since I'm graduating early in January. I've been doing my homework days before it's due. I actually read my textbooks, I don't just skim for the material that might be on the reading quiz. My sleep schedule has been pretty regular and consistent. I'm maintaining a healthy balance of academics and social life. Not to jinx myself, but I have a pretty good handle on college at the moment.
I've always thought of college as a struggle, constantly just trying to make it to Friday. While I'm still celebrating Fridays, I also tend to do homework on Fridays because I have free time and am somehow still in a productive mindset from the week. Freshman-year Ally would have been watching Netflix by 2 pm on a Friday.
Not to say that my past three years of college have been unbearable. It's without a doubt that during those nights of procrastination and in between trying to meet deadlines, I made some amazing memories and had fun doing so. As I said, this semester just feels different.
Besides finally becoming a well-functioning college student, I feel, for the first time since enrolling at Boston University, I can plan my future without feeling immense loads of stressful uncertainty. Of course, as a senior with Real Life coming so soon, I do feel some pressure to figure things out. But over the course of my summer in quarantine, I had plenty of time to think about my goals and what I see myself possibly doing in the next couple of years. I feel more stable in what I think I want to do after I graduate.
I'm genuinely enjoying my time at BU, whether I'm in a 3-hour online class on feature writing or ordering T. Anthony's mozzarella stick pizza with friends on a Saturday night. I have the opposite of senioritis – I don't want college to end.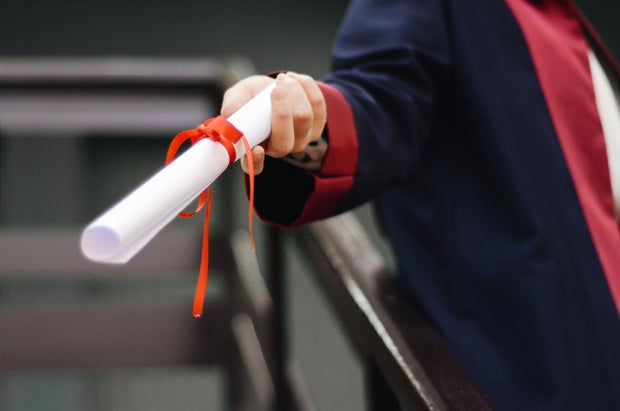 Photo by Ekrulila from Pexels The way I'm feeling may be due to a few extraordinary external factors. For example, with most of my classes on Zoom, I don't spend as much time walking to class as I have in years past. I also live in an apartment this year, and while I do have to cook for myself, which takes time, going to the dining hall definitely takes longer. Both of those things add up to me having more free time in my daily schedule that I can spend making study guides or taking a moment to hang out with my roommates.
Another very important factor is that I actually like all of my classes and look forward each week to learning more material. So, I tend to not procrastinate on my assignments. Even if I do procrastinate a little (alas, I am still human), once I get in the groove of the work, it's not hard to keep doing it!
It's also very possible that I've found a new appreciation for school. After having the second half of last spring semester pulled out from under me and spending months mostly just sitting in my house, I was thrilled to come back to school. Even though most of my classes are still online, I'm so grateful I'm able to be back living in a dorm, going to some classes in person, and surrounded by friends nearly 24/7 once again.
I also wonder if maybe this semester feels different because I've finally figured college out. Maybe I've finally let the weight of college off my shoulders. I'm almost done. I only have one semester left. I can see the finish line even if I don't necessarily want to cross it.
While it's rewarding to feel secure in my college life and easily find joy in every day that I'm here, this feeling also fills me with a sort of regret. I know that most of the happiness I feel right now is because of the circumstances of senior year, choosing to value what I've got, and of course, having a retrospective view of college.
Still, part of me wishes I had gone to more office hours, gotten to know my professors for who they really are, and filled my semester schedules with the types of classes I'm taking now. Yet, I know most of the classes I'm taking now had onerous pre-reqs. Also, I have formed relationships with some professors. I guess I mostly wish that I had taken it all in earlier than right now. 
I have to remind myself, though, that although my days left of undergrad are numbered, I still have time. I also must remember to be easy on myself and proud of how far I've come. Freshman-year Ally only had half a clue what she was doing, and she also felt very lost.
Alexandra Kallfelz It's easy to look back on anything in life and have regrets. But I've told myself over the past few years that I'm not going to remember the stressful nights spent studying or writing a paper last-minute, and it's true. While those nights might be a blur, the quintessential experiences – like joining my sorority and finding my lifelong friends, performing in the marching band in front of packed crowds, and cheering for the hockey team in my scarlet jersey in the Dog Pound – those are crystal clear.
I'm in a good place right now, which feels ironic because I'm in my last semester of college, but that's okay. College is a learning experience. My new sense of purpose and positive outlook show that I've learned what I needed to and that I'm ready for a new adventure (even if I don't want to be).
Anyway, I don't have time for regrets! I've got to make the most of my time at BU while I still can.
Want to keep up with HCBU? Make sure to like us on Facebook, follow us on Instagram, check out our Pinterest board, and read our latest Tweets!