Carmen Sandiego Steals from Thieves — And She Stole Our Hearts
If you haven't seen Netflix's new animated series, Carmen Sandiego, you are missing out. And I get it if you're skeptical of a cartoon meant for younger viewers — I was too. But Carmen Sandiego is a quick, entertaining, and — quite frankly — thrilling watch for everyone, regardless of age; if you're anything like me, you'll be screaming at the season finale.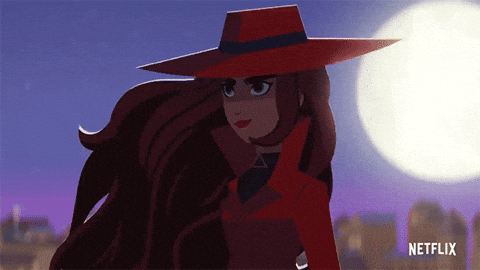 Carmen is voiced by Gina Rodriguez, and her lovable tech-savvy sidekick, Player (think Wade from Kim Possible), is voiced by Finn Wolfhard. The first season of this show is only 9 episodes, but even in such a short amount of time you'll fall in love with Carmen and her crew.
In keeping with the many reboots we've seen recently, this show is a re-imagining of the educational Where in the World is Carmen Sandiego? video game and TV shows that were popular in the 80s and 90s.
In this series, Carmen is a "modern day Robin Hood" who steals from the thieves of V.I.L.E. and returns the stolen goods to their rightful places, but Interpol agents are hot on her tail believing that Carmen is also an evil master criminal. As Carmen tries to stay one step ahead of both V.I.L.E. and Interpol, we are given bits and pieces of her past in order to figure out who she is and how she got to where she is now.
The show also takes small opportunities to teach the audience about different countries, in keeping with the original educational intent of Where in the World is Carmen Sandiego? However, these segments, despite being meant for younger children, didn't bother me at all. And, to my surprise, I actually ended up learning something from them — so don't let that small part of the show deter you from watching it.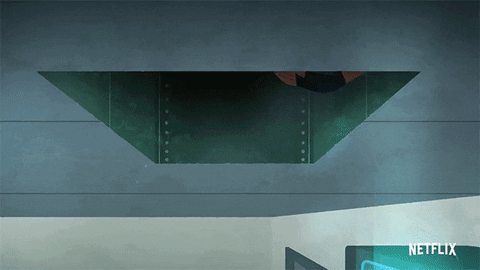 Also, if you couldn't tell from the gifs, the animation in this show is gorgeous. If you appreciate the kind of talent that goes in to animation like this then you'll just enjoy watching it that much more. I love the style that the animators chose and the opening theme sequence (introduced in episode 3) is so good that I don't even skip it when Netflix gives me the option.
If you're looking for a quick binge to get your mind off of school, or you're just bored of alternating between re-watching The Office and Parks and Rec, Carmen Sandiego is a great show and it'll leave you anxiously waiting for the next season.
Want to keep up with HCBU? Make sure to like us on Facebook, follow us on Instagram, check out our Pinterest board, and read our latest Tweets!