In the past year, fashion has changed and fluctuated faster than we have ever seen. The COVID-19 pandemic not only allowed for the growth of many new trends; it also produced a new fearless spirit in consumer fashion choices. Social media apps, including Instagram and TikTok, allowed for the spread of radical and exciting new fashion ideals — making things once perceived as "taboo," popular and trendy.
One notable transformation on social media was the rise of plus-sized and bigger women reforming fashion: how we perceive it, digest it, and interact with it. For a very long time, plus-sized women were not represented in mainstream fashion media. From Victoria's Secret exclusive fashion show to petite Instagram models, to billboard ads, this led to an unspoken ideal in our culture — that to be bigger was to be unfashionable.
However, with quarantine came change. People began to share videos and images of themselves fearlessly online, despite the size of their clothing and the shape of their bodies. They began wearing what they wanted, not necessarily what was considered socially acceptable within our cultural norms. These online pioneers, paired with the representation of icons such as Ashley Graham and Lizzo being represented in mainstream media, demonstrated on a global scale that bigger can certainly be beautiful. Additionally, there were influencers online like Victoria Garrick who are out to prove that you don't need to be "perfect," or a size zero, to be beautiful, lovable, and incredible. The popularity of these messages led to many new fashion campaigns featuring diverse people of all looks, sizes, skin tones, and sexual orientations.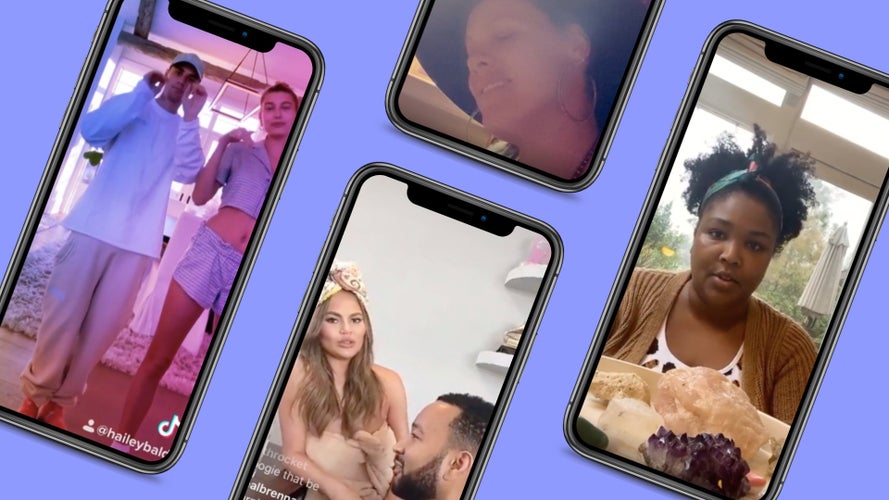 Although we have seen incredible changes in the past few months, the world of fashion is still quite resistant to change, and there is still a lot of work to do in terms of reforming what is considered "beautiful" or "fashionable." The perception that "skinny is better" when it comes to fashion is a hard ideal to kill as it is so deeply rooted in celebrity life, social media, our daily lives, and social culture. We are seeing positive changes, but are they enough?
A large part of fashion TikTok continues to mainly represent slender, wealthy white women showing off how "fashionable" they are, leaving the impression upon young minds that to be beautiful is to be thin. Tragically, those breaking the norm are only a small percent of the content. Furthermore, many of these women either have a biological predisposition to be skinny or are not necessarily engaging in healthy habits with food and exercise. However, their outward appearance presents them as highly fashionable, put together, thriving, and happy individuals. For example, a lot of influencers have eventually come out and discussed their struggles with mental illness and eating disorders because of social media, including stars like Charli and Dixie D'amelio and Nessa Barett. Young women are subject to this kind of media and are often taught to strive for the same — which is, more often than not, simply unachievable.
The vast majority of clothes made today are still geared towards the "skinny is better" mentality. I remember entering Brandy Melville as a pre-teen and feeling struck by the fact that everything was one size. How would I fit into the same pair of jeans as my friend who could eat endless scoops of ice cream and not see one change in her appearance or the scale? These kinds of stores emphasize to young women that they are not "worthy" or "attractive" enough until they are a certain size or fit into a certain mold of clothing.
Zara is another store that has risen to fame during the pandemic. Fashion TikTokers do "hauls" of Zara items that amass millions of views. However, many of the clothes are meant for sample-size women and are hard to wear if you have breasts, hips, or any belly fat — all-natural features of a female body that are completely normal, beautiful, and healthy.
There are also those women online who are considered "fashionable" simply because they have naturally goddess-like chiseled figures, devoid of any fat whatsoever. User @senorapattinson recently pointed this trend out in an online series called "skinny or fashionable" where she posted photos of celebrities like Kendall Jenner and Hailey Baldwin in T-shirts and mom jeans and asked the question of whether their outfits were actually "fashionable" or whether they were simply thin. Thus, the deeper question at hand is who decided that these natural bodies were the best bodies? Or the only bodies that could be considered attractive?
We shouldn't feel pressure to shrink to fit into clothes. Bodies fluctuate and change through life, and we shouldn't beat ourselves up every time we notice a change in our pair of jeans.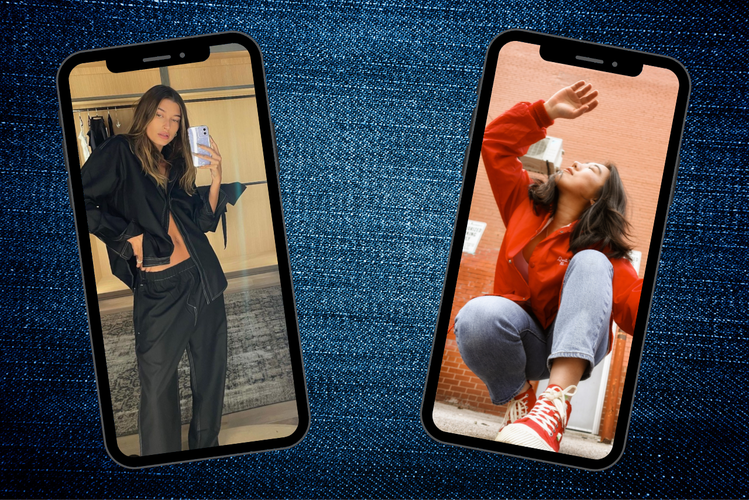 If the history of fashion has taught us anything, it's that the body types which are considered "beautiful" and "ideal" constantly fluctuate. Ancient Greece used to worship women with curves, extra plumpness, and shape; the French Revolution saw the rise of paleness, thinness, and fragility as beauty ideals. In 2021, we are merely in another phase of what is considered "beautiful" in fashion. However, this phase might just be the one in which we'll finally break the pattern of size exclusion.
Beauty lies in the eye of the beholder, anyway.
Want to keep up with HCBU? Make sure to like us on Facebook, follow us on Instagram, check out our Pinterest board, and read our latest Tweets!