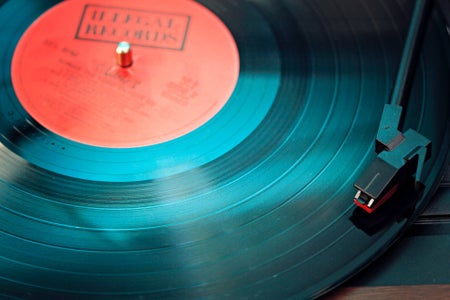 Angelina's 80s Archive: 12 Holiday Songs From the 80s That Aren't "Last Christmas"
If you're reading this, Thanksgiving has already passed. That means there are less than two full weeks left of classes. (Two weeks packed with essays, exams, and projects, yes, but two weeks nonetheless!) It also means, for those of us who wait until after the fourth Thursday of November to start celebrating, that it is time to kick into Christmas mode. 
Since we live in a tumultuous time, even I, the self-professed holiday scheduling purist that I am, listened to some Christmas music before Thanksgiving this year. If you turn on the radio, it is impossible to avoid, which makes you want to put on Spotify when you get home because you have to hear just that one song… and the cycle begins. It's hard to be mad at songs that are designed to make you joyful, so I won't hold it against Christmas music. That is, with the exception of one song.  
No, I don't mean "The Christmas Shoes" (this time). As many ways as that song upsets me, that baby is out of my time frame. What I'm talking about is the 1986 Wham! classic, "Last Christmas." 
I don't want to give you the impression that I have anything against Wham! I love "Wake Me Up Before You Go-Go" and "Wham Rap! (Enjoy What You Do?)" as much as anyone, and I truly do not want to offend. Something has just always been slightly off to me about "Last Christmas." I know it, and I'll sing along to it, but if I had the choice, I would never pick it to listen to. And I could live without it playing so often. 
The song just gives me a weird vibe. Not quite sad, just sort of a bummer on the verge and generally not fun to listen to. So, I took the liberty to design a playlist of 12 Christmas songs released in the 80s that are not "Last Christmas." Here's to a change of pace.
This one is new to me this year! I don't know how I missed a whole Star Wars Christmas album, but it is so much fun. What's even more exciting? Believe it or not, this was the first song Jon Bon Jovi sang professionally, at just 17 years old. Part of the song sounds an awful lot like "Snoopy's Christmas" by The Royal Guardsmen, but I'm not sure as to whether it qualifies as a sample. The original version isn't on Spotify, so I recommend checking out the link above.  

2.

"Santa Claus is Comin' to Town," Bruce Springsteen & The E Street Band (performed live December 1975, released 1981)

Clarence Clemons's saxophone solo, the drums, the builds—Springsteen's style of rock suits this song so well. A note on the ad-libbing: once you know it, it doesn't leave your head. I wouldn't think you'd want it to!

3.

"Christmas Wrapping," The Waitresses (1981)

I always have fun with this one when I get the lyrics right! The song's narrator can seem a little annoying (Why are you making an effort to cook a WHOLE turkey for yourself? I know it's "the world's smallest turkey," but still! At this point, you should've just spent the holiday with your family instead of pitying yourself for not having a date with a guy you briefly met twice. And cranberry sauce and turkey are more of a Thanksgiving food, no? But, I digress.), but "Christmas Wrapping" is an upbeat and energetic earworm. I'm a fan.

4.

"Thank God It's Christmas," Queen (1984)

Make your Christmas a royally good one with Her Majesty! This song is perfect. I wish that Queen narrated my life through harmonized, original Christmas songs. 

5.

"With Bells On," Dolly Parton & Kenny Rogers (1984)

So many people claim to hate country music. Maybe today's most popular country songs aren't always the best, but who can argue with Dolly? I heard this song for the first time recently while trying to round out this playlist, and I'm happy I found it. The two country icons have a full Christmas album together!

6.

"Merry Christmas Everyone," Shakin' Stevens (1985)

This is another favorite in my house. Two of the best parts are the call-and-response and another saxophone solo! The 80s knew what was up because I wish with all my heart that musicians today would bring back the saxophone solo. They instantly bring up my mood. 

7.

"Christmas Time," Bryan Adams (1985)

It's a song about togetherness and bringing the Christmas spirit throughout the year. I think that's something we all really need right now. (There's something about Bryan Adams.)

8.

"The Little Drummer Boy," Bob Seger & The Silver Bullet Band (1987)

Christmas classics just work as rock songs, and I am thankful for that. Plus, MORE SAX! And a backing choir. In addition, this and the three other 1987 Christmas releases on this list are all part of the album A Very Special Christmas, which raised money for the Special Olympics. It's a great compilation! 

9.

"Merry Christmas Baby," Bruce Springsteen & The E Street Band (1987)

Release a Christmas album, Bruce! (There may be more saxophone on this one…) 

10.

"Winter Wonderland," Eurythmics (1987)

You might not think you need new wave Christmas music, but you might be wrong. The beginning is sort of otherworldly, and the harmonies are pleasing to the ear. Also, I love the "Let those sleigh bells ring!" ad-lib. 

11.

"Do You Hear What I Hear," Whitney Houston (1987)

I think this is my favorite version of this song. Whitney Houston's voice is unmatched, and she really brings something special to it. It can bring a tear to your eye.

12.

"Driving Home for Christmas," Chris Rea (1988)

This one is relaxed and sort of jazzy. Perfect for a drive, like the title tells you!