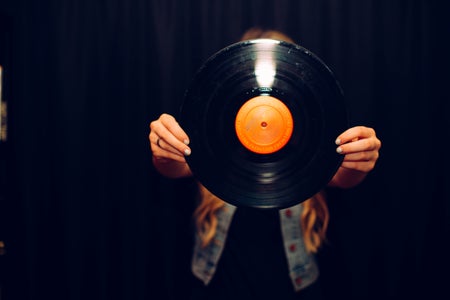 Breanna Coon / Her Campus
5SOS's New Album: A Song-by-Song Breakdown
5 Seconds of Summer recently released their fourth studio album, entitled CALM. The album features 12 songs, five of which were released before the rest of the album. This is my review of 5SOS's latest release, broken down song-by-song. 
This is the first track off the album. The song has an upbeat tempo, yet it is still quite calming. It is a great windows down, driving down a country road type of song. Personally, this is not one of my favorites off the album. However, I appreciate how 5SOS is experimenting with different sounds.

"No Shame" is one of the 5 songs released before the rest of the album. This is another upbeat song with more of an electronic rock sound. Again, this is not one of my favorite songs off the album. 

"Old Me" is one of my favorites that 5SOS has released. It brings me back to the old stan days. I also love the overall sound and tempo of the track. This song has definitely been on repeat for a couple of weeks now for me. I appreciate how the band acknowledges their mistakes and where they came from in this nostalgic track.

I have been obsessed with this track since its release. In fact, it was my second-most-listened-to song of 2019. It is a super catchy track. This song experiments with Luke's vocal range, making this a very different sound for the band. To me, "Easier" marks a significant change in 5SOS's sound.

This is the fifth track off the album. This song has a rock sound with a more headbanger vibe. Like "Easier," this song also tests Luke's vocal range and is one of my favorites off of the album.

This track was the last song released before the official album release. It starts slow but quickly becomes an upbeat bop. I was not the biggest fan of this song at first, but it has definitely grown on me.

This song brings me back to older, more emotional 5SOS songs. It has a calming and nostalgic vibe to it. "Best Years," similar to "Old Me," helps give this album a more reflective, nostalgic feel. 

Besides "Easier," this track is my favorite off of the album. It is one of those songs that feels like multiple songs in one. It is an extremely catchy track with lyrics that detail a toxic relationship. I have listened to this track on repeat since its release.

This is the ninth track off CALM and another one of my favorites. I tend to love 5SOS's emotional ballads, and this song is no different. The reflective nature of this track adds to the overall vibe of this album.

"Thin White Lies" is the tenth track off the album. This track has a slower tempo. This is another song that I like the general sound of, but I am not obsessed with. However, this song does fit the general feel of the album.

"Lonely Heart" has a slow start but becomes a much more upbeat song in the chorus. This, to me, is another great song to listen to while driving with the windows down. Despite the upbeat chorus, the song gives me a very calming feeling.

"High" ends the album on a high note, if you will. This is another one of my favorites off the album. It is another slow song that has very sad and reflective lyrics. "High" and "Lover of Mine" are the best songs off the album to listen to while having a good cry.
Overall, I really enjoy CALM. It seems like a very reflective and nostalgic album that acknowledges where the band has come from, while also moving on from their old sound to one that is more mature. What is your favorite song off CALM?
Want to keep up with HCBU? Make sure to like us on Facebook, follow us on Instagram, check out our Pinterest board, and read our latest Tweets!