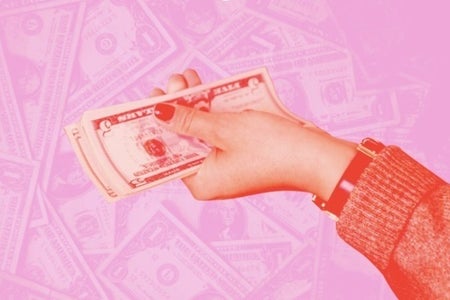 5 Surprisingly Easy Ways to Save Money in College
Enrolling in college is often one of the first big investments a teenager makes, and it's certainly not a cheap one. Unfortunately, the stereotype of the "broke college student" is only becoming more and more relevant as time goes by and tuition prices keep going up. Being in college comes with a certain expected cost; however, there are many ways to try and cut down on some financial pressure by getting a little creative. I've put together a list of 5 unique ways you can lower your budget and save some money while getting your degree!
1.

Take Advantage of Free Services

Whether students know about them or not, most colleges have a plethora of free resources just waiting to be utilized. If you need a certain software for class—like Microsoft Office, for example—it's likely your school may have a way for you to download it for free. Also, before going out and spending money on textbooks, check with your school's library if they have any copies available to borrow! Just using these simple resources can save you a couple hundred dollars.

2.

DIY or Buy Second Hand Decor

One of the most exciting parts of starting a new year at college is decorating your dorm! Honestly, though, the price of a room's worth of decor can amount to way more than you might think. To combat this, try DIY-ing a few pieces; maybe paint a canvas for your wall or follow a Youtube tutorial on macrame art. Checking out local thrift stores can also be helpful, as they often have unique pictures or paintings for cheap prices!

3.

Shop for Groceries Strategically

Whether you're on the dining plan or not, you're going to want to have some snacks in your dorm. However, just buying food from the student convenience store or local CVS often comes with higher prices for less product. Instead, try and plan a weekly shopping trip to a grocery store, as they usually have more opportunities to buy in bulk, or buy cheaper, off-brand items.

4.

Always Ask for Student Discounts

This one is a biggie and something I myself need to remember to do more! A surprising number of businesses have some form of student discount—you usually just have to ask. Some only offer it on certain days of the week, so make sure to keep track of which of your favorite businesses have it. While it may only be 10-15% off, it still helps save money in the long run!

5.

Sell Your Own Services

While this isn't really a money-saving tip, it's nevertheless useful as a low-stress way to help put money back in your pocket. As a college student, you most likely have a valuable set of skills that other people will be willing to pay for. Whether it's proofreading papers, tutoring for a class you've previously taken, or providing some technical skills, you can easily earn some extra income by advertising these things to fellow students.
College is an expensive investment, and the financial stress can often really take a toll on students. While these 5 tips aren't a complete solution to the problem, I hope they can help you make your education more affordable one step at a time!
Want to keep up with HCBU? Make sure to like us on Facebook, follow us on Instagram, check out our Pinterest board, and read our latest Tweets!