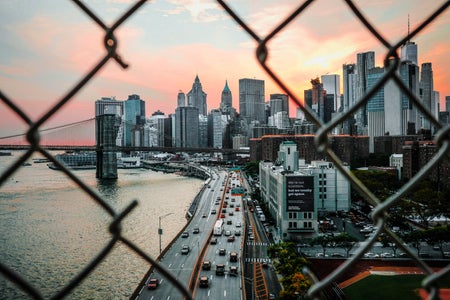 5 Lesser-Known Things To Do In and Around Boston
I grew up on the green line, in Newton, a city just outside of Boston. Over the years I have been to many places in and around Boston and compiled a list of my favorite places to visit. 
Larz Anderson Park is located in Brookline and spans over a large area, and at the top of the hill is an overlook with a wonderful view of the Boston skyline. The park is rarely busy, and you can spread out on top of a luscious green lawn. It is a great place to study or go with some friends for a picnic.

2.

Kayaking on the Charles River

Almost every Bostonian has seen the Charles River, but it's another thing to kayak and see Boston from it. The 80-mile long river passes through many Massachusetts cities, so there are multiple places along the river where you can rent a kayak. If you want to paddle down to a quieter area you could rent from Nahanton Park in Newton. While kayaking in this area, I have seen wildlife, from turtles, to an egret, to a deer that walked along the water. If you want to kayak near the city, there are options for that as well. You can kayak through Cambridge and get a scenic view of Boston.

Acorn Street is a cobblestone street in Beacon Hill. Acorn Street and the area surrounding it is unique compared to many places in and around Boston because of its strikingly beautiful architecture and vivid American history. Plus, as a bonus - it makes for a great fall photo. 

The Garment District is a one-of-a-kind store in Cambridge. It sells both new and used apparel and is known for having costumes, but it also sells a variety of other clothes such as windbreakers, tie-dye shirts, and jean jackets. If you are ever looking for unique clothes, this is the perfect location for you. 

5.

Ice Skating on Frog Pond

The Boston Common is a beautiful place to visit during the holiday season. During the winter, there is a skating rink. The Frog Pond skating rink is more than just a regular skating rink because it is located in the United States' oldest city park. At night, the lights on the trees surrounding the rink light up, and the Boston skyline above looks absolutely enchanting.
I hope you enjoyed my recommendations for five lesser-known things to do in and around Boston. Especially in the fall, these activities are sure to spice up the day of both tourists and locals alike - so get out there and explore!
Want to keep up with HCBU? Make sure to like us on Facebook, follow us on Instagram, check out our Pinterest board, and read our latest Tweets!