2019 is the Year of Brendon Urie, Here are 7 Awesome Facts About "High Hopes" Singer
Whether you know him as the "I Write Sins" guy or the "High Hopes" guy, you've definitely heard of Brendon Urie. Since becoming the leading man of the pop-punk band Panic! At The Disco in 2005, Brendon has had quite the influence in the music industry. However, with his constant shifts in musical and personal style, shuffling of band members, and growing fame, it can be hard to keep up with this pop-punk icon. How much do we really know about the man behind the music? Here are some awesome facts you should definitely know about Brendon Urie. 
1. He is the only remaining original member of Panic! At The Disco.  
The band was formed in 2004 by childhood friends Ryan Ross (guitar) and Spencer Smith (drums).  The pair eventually pulled in Brent Wilson (bass) and Brendon Urie (vocals).  Brent was fired shortly after the release of their debut studio album, A Fever You Can't Sweat Out, and was replaced by John Walker.  Ryan and John then left the band after recording their second studio album, Pretty. Odd. due to creative differences with Brendon and Spencer.  Ryan and John formed their own band called The Young Veins, continuing to experiment with the '60's-influenced sound heard in Pretty. Odd.. 
After recording their third studio album, Vices and Virtues, Panic! added touring bassist Dallon Weekes as a full member.  The three recorded Too Weird to Live, Too Rare to Die! together before Spencer departed from the band in 2015 due to health concerns.  Dallon became a touring member of the band again shortly after, leaving Brendon Urie as the only original and official member of the Panic! At The Disco.
2. He was raised in the Mormon church.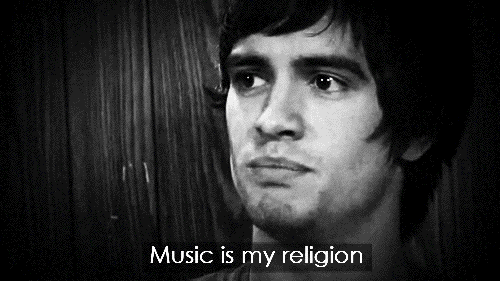 While Brendon has stated that religion is no longer a part of his life, his faith is still an important aspect of his past that affects his songwriting today.  One of the band's newest singles, "Say Amen (Saturday Night)", was inspired by Brendon's memories of preparing for the Sabbath. 
3. He wasn't originally the lead singer of Panic! At The Disco.
The original lead singer of the band was Ryan Ross, who invited Brendon to sing backup vocals.  However, after hearing Brendon sing in rehearsals, the band eventually decided that he was more suited to take the position of lead vocalist.    
4. He can do a lot more than just sing!
In addition to singing, Brendon can play the accordion, bass, cello, drums, guitar, keyboard, organ, piano, and trumpet.
While Brendon is more widely known for his skinny jeans and black eyeliner days, he also starred in the Broadway musical Kinky Boots in 2017.  He played the lead role of Charlie Price, and this was his first acting opportunity. 
6. He identifies as pansexual.
While Brendon has been candid about his attraction to and experiences with men in the past, he used the label pansexual for the first time in an interview in July 2018.  He told interviewers, "I guess you could qualify me as pansexual because I really don't care. If a person is great, then a person is great [...] I guess this is me coming out as pansexual". 
Brendon has always been an advocate for LGBTQ+ rights, and in 2018 he partnered with GLSEN (Gay, Lesbian, and Straight Education Network) to help establish Gay-Straight Alliances in schools across the nation.  He donated over $1 million to the organization through his Highest Hopes Foundation.  Explaining the motivation behind this partnership, Brendon stated, "For years my fans have inspired me with their determination and creativity as they have created a safe and inclusive community.  I felt the time had come for me to join them boldly, to bring that energy and power to bear on the huge challenges facing our whole society.
7. "I Write Sins Not Tragedies" is no longer Panic!'s most popular song.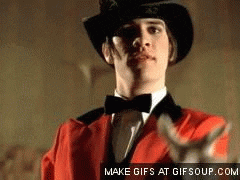 Though the band has always been known for their 2005 chart-topper from their debut album A Fever You Can't Sweat Out, a single from their newest album Pray For The Wicked has taken its place.  Not only has "High Hopes" passed it on the Billboard's Hot 100 chart (sitting at No. 5 whereas, "I Write Sins" only ever made it to No. 7), it has already passed, "I Write Sins" in Spotify streams.  Will we stop remembering Brendon as the "I Write Sins Guy" and start remembering him as the "High Hopes" guy?? Oh, well imagine.    
So what's next for Brendon Urie?  We can't know for sure, but with the incredible work he's given his fans so far, I have "High Hopes" for the future of Panic! At The Disco.  
Want to keep up with HCBU? Make sure to like us on Facebook, follow us on Instagram, check out our Pinterest board, and read our latest Tweets!