10 Reasons I Love My Roommate
Sometimes when you first meet your roommate you guys just click and you think "wow, it's going to be a great year living with this person." Unfortunately, sometimes when you actually move in and the newness of college wears off you realize that you and your roommate aren't bonding. Sometimes you end up not getting along. This can happen whether you go random, meet the person on Facebook, or know them from before.
I got lucky, though. My roommate Daniella and I still click even though the newness has worn off. In fact, she's one of my closest friends here. She's quite a girl- she's taking biology and chemistry at the same time which is something that makes me want to cry, she's driven, and she always keeps me laughing. Here are ten reasons I love my roommate.
1. Jewish music dance parties.
Daniella and I are both Jewish so it's something we bond over quite frequently. This means complaining about fasting for Yom Kippur (Day of Repentance), talking about plans for the holidays, or Jewish music dance parties. It'll be 11 o'clock at night and we'll be blasting music from third grade or Jewish parodies of "Hello" and "What Makes You Beautiful." We dance and sing and laugh about it for hours and even talk about it in our broken Hebrew. Most recently we've revisited our childhood with songs from a workbook we both did and it's become our theme song.
2. Random whipping.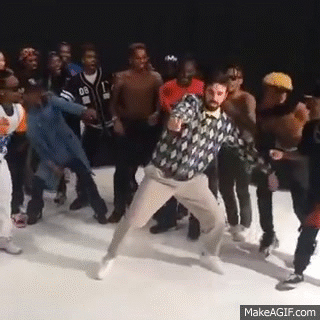 Now she doesn't do it a lot but when she does it's fantastic. Her condition is it has to "be in the right context" and all of our friends try and make it the right context because it's just fantastic when she whips because she's just so excited about it and puts her all into it. One night we found out we didn't have chemistry labs and she got out of bed at 11 at night and whipped in the dark because she was so excited. I know it sounds odd but it's hilarious and it's just so Daniella.
3. Late night conversations.
Whether it's about beauty gurus on YouTube, death, politics, or taxidermy cat purses I can always count on her for an interesting conversation before bed. We'll say we're going to bed at 10 and before we know it it's 11:30 because we've been talking about Aspyn Ovard's latest expensive houses in her town. These conversations are my favorite because I never know what to expect and they always make me laugh until my stomach hurts. They're definitely some of our most special bonding moments.
4. 3 AM apple juice.
When I say this girl loves apple juice I mean she loves apple juice. She has three packages under her bed of the juice boxes. It'll be 3 in the morning and I'll wake up to the sound of her drinking one and then go right back to bed. She's quirky but it makes her better.
5. She's my dinner buddy.
Well… she's my buddy for every meal. There's a group of us that'll usually eat dinner together but I can always count on Daniella to come down to the dining hall with me and keep me company. And whenever she goes somewhere she always asks if I want anything which is a little gesture but it shows how much she cares. As a college student being offered food that isn't from the dining hall is quite endearing.
6. She's as obsessed with beauty gurus as I am.
When I first saw her on the Facebook group and checked out her profile I saw she had pictures with two of my favorite beauty gurus (Nicole Guerriero and Ingrid Nielson in case you were curious) and I was like "yup this is my roommate." We talk about makeup and our favorite tags all the time, we critique who needs to be uploading more videos and what trends make no sense to us and it just makes me so happy that someone shares this love of all things beauty with me.
7. Our room.
We decided from the beginning that we wanted our room to be cozy so it would really feel like a home and I think we achieved that. It has personal touches that make it very us like our posters and fairy lights and our rug that is awkwardly small for our dorm. It's definitely somewhere I'm glad to go to every night.
8. Her quotes and looks.
Her one liners keep everyone laughing whether it's how she "blossomed from a 12 out of 10 to a 16 out of 10" or "this taxidermy cat made me think of you," she always has us laughing and wondering where she comes up with these things. And her facial expressions and reactions are just as hilarious.
9. Grey's Anatomy.
She's been watching it since she was nine. She can tell you what season and episode certain songs are from. She's very critical of this season because she's not impressed. And I'm not allowed to talk when it's on TV on Thursday nights. Enough said.
10. She supports me.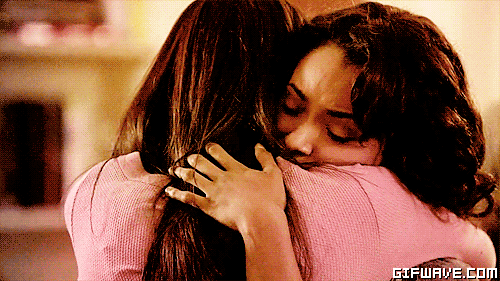 Daniella isn't just my roommate, she's also my friend. She lets me complain about my classes or talk about boys and she always listens and helps me if she can. She supported me when I decided my biology major just wasn't for me. I couldn't have asked for a better roommate or friend to live with for my freshman year because the adjustment has been hard and we've gone through it together.
I got really lucky in terms of getting a roommate who I'm friends with. I'm not saying we hang out all the time, we do have our own friend groups, but we're there for each other and we always include each other. She keeps my days interesting and I know if I ever need a study buddy, an assignment printed, or just someone to come to Max Brenner's with me I can count on her. Thank you for being an amazing roommate Daniella!