Starbucks vs. Dunkin: Who Has the Best Seasonal Drinks?
There's nothing like the seasonal lattes and hot chocolates at our favorite coffee shops to put us in the holiday spirit. We love the winter-themed flavors and the cute decorated cups to spice up our morning coffee from Starbucks and Dunkin – but who does seasonal drinks better?
Below are some of the most popular seasonal flavors from both brands:
Starbucks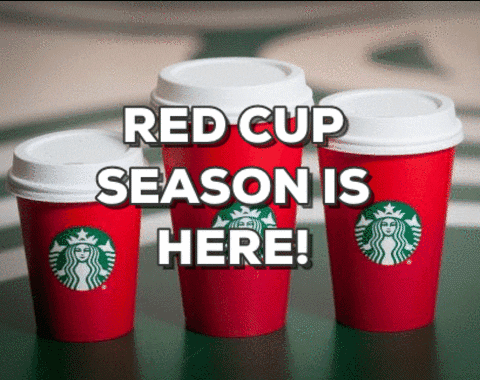 Peppermint Mocha
If you like chocolate and peppermint, this holiday spin on a regular mocha latte is for you! It's not too sweet, not too chocolatey – but the perfect balance of both. If you're not a huge coffee fan, try out the peppermint hot chocolate for the same flavor profile!
Crème Brulee Latte
If you're a caramel lover you need to give this one a try! The heart of this latte is the special caramel crème brulee syrup – which is different from the normal caramel syrup Starbucks uses year-round. It's a little bit darker and richer than the normal caramel flavor, giving this latte a pretty unique taste!
Snickerdoodle Hot Chocolate
This is one of our favorite holiday spins on hot cocoa. It has a white-hot chocolate base, which mixes it up from the typical dark chocolate mix, and of course, that cinnamon kick which gives it the real snickerdoodle feel. If you're worried about this drink being too sweet, we recommend swapping regular milk for almond milk. The nutty flavor brings out the classic cookie taste even more!
Dunkin' Donuts
Winter White Chocolate
We love this unique take on a vanilla based hot cocoa! It's a great drink for someone who doesn't love coffee and thinks hot chocolate might be too rich for them, but still wants to get in on the holiday drink fun! It's a combo of creamy white chocolate and subtle vanilla flavors – yum.
Holiday Eggnog Latte
If you're a fan of eggnog, this a must-try! It combines flavors of eggnog and cinnamon and is topped with whipped cream, caramel drizzle, and cinnamon sugar. It's basically an amped-up version of regular eggnog – perfect if you're looking to try out a new combo this holiday season!
Toasted Gingerbread Latte
Nothing screams holidays quite like gingerbread – whether it's the men, the houses, the cookies, or in this case, the lattes. This one is really really really sweet and is only met with a subtle coffee aftertaste. If you don't really like the taste of coffee, and really LOVE the taste of gingerbread, this one might be for you!
So, who does seasonal drinks better?
Best Drink Overall: Starbucks Peppermint Mocha – you really can't go wrong with a classic, and this fan-favorite really can't be beat.
Dunkin does have their own version of this drink – the Merry Mocha Mint Latte – but the original is always better than the remake. Go for the gold here.
Best Seasonal Drinks Overall: Sorry Dunkin, we're New England girls through and through but Starbucks really takes the cake here.
Their drinks have more variety and are never too sweet – the perfect balance of holiday sugar and spice – and everything nice.
Get into the holiday spirit this December by ordering some of our favorite seasonal drinks. Since these are all limited-edition winter flavors, run – don't walk – to try them out!