10 Must-Have Statement Pieces for Fall
Ahh, fall.
What a wonderful time of year! We get colorful leaves, colder weather, and all things pumpkin spice (literally everything pumpkin spice). How could we ever complain?
Well, it can be hard to transition your wardrobe for the more chilly months. The best thing about fall is that although yes, it may be getting colder, but for now most of us don't have to deal with the snow just yet, so don't resort to the sweatshirt-every-day look too soon!
With fall comes so many cute outfits and accessories that we just cannot wait to break out when that first leaf turns red.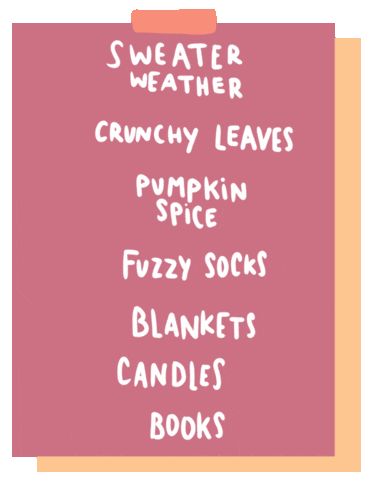 Here are some of Her Campus Bryant's favorite fall statement pieces that will make you become an autumn-slaying queen!
For those who can pull these off, we are obsessed! They are incredibly fierce and will definitely make a statement when you're walking around campus.

Don't be afraid to try these out! There are various cat-like styles and colors, so experiment and find the pair right for you!

This is the trend we love to hate, but all secretly love. Whether Kylie Jenner started this or not, we're honestly here for it! 

On a serious note, who could really be mad about a shoe trend that is actually COMFORTABLE? We're not complaining!

Wear these with jeans, a dress, a skirt, even sweatpants! Really, you can wear these with anything. Whatever your style may be, these will make a statement!

Don't get us wrong, we still love our quilted blanket scarves, but scarves with fringe are absolutely adorable!

We recommend to not break out your bulky wool scarves just yet, so check out lighter, fringe scarves while we wait for the real cold weather to hit!

Did we really even have to include this? Plaid is a given!

Instead of wearing plaid shirts though, go for a little bit of a twist.

You can make a strong statement by wearing a plaid dress (as pictured), or you can go for a more subtle flare with plaid accents like hairpieces or coats that are lined with a plaid design!

Booties and fall go together like peanut butter and jelly. However, this fall we're turning it up a notch.

We are obsessed with this platform bootie trend! It's a step up from our normal, every fall pair of booties.

With these, you can get a little more daring and creative with how and when you wear them, which is why we absolutely adore it!

This trend started this past summer, but it's still going strong.

Whether you prefer to wear them in your hair, simply as a bracelet, or both, we are so happy these are making a comeback! 

The best part? They're incredibly cheap wherever you prefer to buy them! You know what that means -- get a color and pattern for every kind of outfit!

We're so over big, bulky bags. 

This fall we're changing it up with small, cute accent purses. We love a bold color like red, pink or yellow to really make a statement and complement your outfits!

This trend we can 100% get behind!

Statement hoops can make a whole entire outfit. It can take a more comfortable, chill outfit into something absolutely adorable for class or going out on the town. 

Regardless of the occasion, nearly all stores have a wide array of super cute statement hoops to choose from!

We're not talking about just jeans...we're talking about everything!

The traditional ole' pair of jeans is old news. We're living for the stretchy band jeans, jean belts, vintage jean jackets, and the list goes on. 

We bet your favorite stores are catching onto this, so be sure to checkout what they have to offer!

We don't know what it is about this style of belt (the buckle, the texture, the colors?) but we love it. It can really bring an outfit together and add a unique flare!