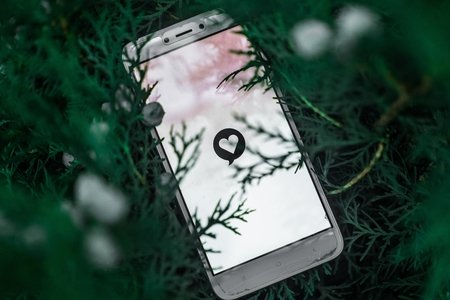 Virtual Dating During the Covid-19 Pandemic
When COVID-19 hit, leaving billions in an unprecedented and uncertain time, a lot of questions came about. In a time where it is a necessity to maintain physical distance from others, the biggest question many people asked themselves was simple: how do I go on dates and meet people?
Dating culture has evolved immensely since the start of the pandemic. Initially, many people focused on their health and minimizing exposure to the virus. Pursuing an active dating life was not a top priority, given that many were hopeful that the pandemic would soon come to an end. However, after the realization that the pandemic was not going anywhere any time soon, people realized they must adapt to the current conditions and find a way to pursue dating while still staying safe. People could no longer rely on meeting people in a crowded bar or club, but rather had to adjust to depending on virtual means to establish connections with others. 
With the risks and restrictions surrounding the pandemic, virtual dating has become increasingly more prevalent. In an age of social distancing, online interactions limit physical exposure while still providing the ability to meet new people and stay safe. Many people are uncomfortable with meeting people online, but it's easy to forget that dating before the pandemic was often also not easy or comfortable. Besides, the pandemic and the drastic changes in all of our lifestyles has highlighted our ability to adjust to new situations in beneficial ways. 
Using online applications such as Hinge, Bumble, and The League as a way to connect with others is a great way of meeting people. If you felt ashamed or embarrassed to be on a dating app before, just remember that we are all living in a world where there are extremely limited options for meeting people in person. Everyone is going through the same circumstances, and online dating is becoming an increasingly large part of many peoples'  lifestyle. Since the start of the pandemic, Bumble has seen an almost 70% increase in video calls, and Hinge has reported a 30% increase in messaging. 
There are also benefits to virtual dating that people rarely took advantage of prior to the pandemic. When you meet someone virtually, you have more time to get to know someone and evaluate your compatibility and decide if there is a connection between you two. It takes the pressure off of dating by being able to talk to someone over the course of several weeks or months and have more meaningful conversations at a deeper level, without the extreme nerves of going to physically meet someone that you barely know. The virtual platform has enabled us to expedite the process of meeting multiple people and making quicker decisions about who is and isn't good for you. Virtual dating prevents wasting time and even enables you to have multiple virtual dates in one night. If you go on a virtual date and you are not interested in the person at all, it is much easier for you to sign off of the virtual call than it would be if you were on a physical date and had no option but to wait for it to end. Virtual dating also allows you to see pretty quickly what you don't want in someone. 
 And yes- it is possible to make a romantic connection online. There are two brain regions that become activated when you look at someone- one that helps you to evaluate another person's personality, and another that helps you to evaluate your physical attractiveness to them. These brain regions still have the opportunity to indicate to you whether an individual is good for you even if it be through a screen. It sure is a blessing that we're in a day and age where we have the opportunity to communicate with technology that makes virtual dating possible.
Virtual dating allows you to know when you are comfortable enough with a person to go on an in-person date. However, there is now a new obstacle that must be worked through before going on an in-person date, which is discussing COVID-19 safety and exercising caution. The transition from an in-person socially distant date to physical contact is more difficult, and there is no perfectly safe way to do so, so make sure to assess risk factors and the potential for the person you are interested in getting you sick, and make smart choices. Many people automatically assume that if they like someone, they don't have the virus and won't get you sick. This is an extreme misconception and logically false. It may be an awkward conversation to have but it is something on everyone's mind and is imperative to discuss. Communication is key in making the transition from virtual dating to in-person dating. Talk about how you stay cautious during the pandemic and understand each other's living situations, work life, and general daily life beyond that. Ensure that your date has been cautious and weigh the health risks. It is important that you are both on the same page about being cautious. Advocate for yourself and your concerns and don't feel pressure to meet someone in person if you are not comfortable with how they are handling the pandemic. If your date isn't on board with your desires, they probably aren't for you. People's attitudes toward COVID-19 safety can tell a lot about them as a person that we wouldn't normally be exposed to in a normal world going on a normal date. For a first in-person date, take advantage of the warm weather and keep it outside. Going on a walk, having a picnic, going to a bar with outdoor seating or watching the sunset on a beach or in a park are a few ideas. We are living in a world where we are constantly taking risks every time we leave our homes, but it is all about being smart,minimizing risks, and prioritizing communication.
Virtual dating has allowed us to make connections, despite the pandemic, in a way that we rarely did before as a population. Prior to the pandemic, virtual dating was a hit or miss situation (often a miss). It was hard to get to know someone and see if you have chemistry through a few virtual messages, and it eventually involved physical dates that required transportation and preparation for people you didn't even know if you liked. Virtual video dates are extremely useful today as no transportation is required and you can be in the comfort of your own home wearing whatever you want. Even after the pandemic is over, people will likely still take part in virtual dating and utilize the virtual video chat features to ease the process of dating.