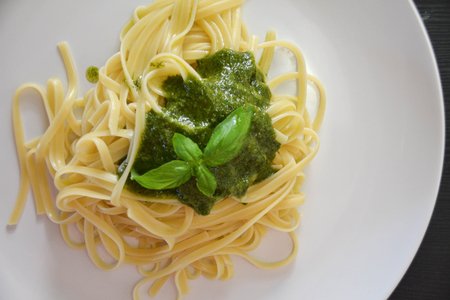 My 5 Favorite Italian Restaurants in Providence
If food is anything, it is everything. Growing up in India, food constituted a large part of my culture, be it eating daily meals together with my family, exploring different regional food specialities across India (no, all Indians do not eat 'chicken tikka masala') or feasting during the plethora of festivals celebrated back home. Adapting to the infamously bad dining hall food was, therefore, not a smooth transition. After an entire week of Ratty pizza and grilled chicken, I thoroughly look forward to my meals off campus and exploring the culinary scene in Providence with my best friends. Here are some of my favourites from last semester in no particular order:        
(Disclaimer: Some of these restaurants are expensive. However, it varies according to what and how much you choose to eat)
1. Oberlin 
My best friend and I stumbled upon Oberlin while we were dining at Kleos, a Greek restaurant downtown. Immediately mesmerized by the cozy interiors and gleaming menu, I was sure we would eventually return. Although the portions are rather small, Oberlin's food was amongst the best I've ever had. From the basic breads, to the "Cacio e Pepe" (pictured left) and the exceptional apple tart (pictured right), I left the restaurant  satisfied and craving more. 
2. Bacaro 
Bacaro is a College Hill classic and the first Italian meal I had in Providence. It sits at a gorgeous location overlooking the river and is just a short walk down from campus. I went to Bacaro as part of a large group for a friend's birthday and was very impressed by their quick and efficient service. Anyone who knows me knows my obsession with truffle and, unsurprisingly, my favourite dish of the night was the Pasta Con I Funghi topped with the truffle scented egg. The chocolate brownie ice cream sandwich (seen below) makes for the perfect  Instagram post.  
3. Al Forno 
Over the years, Al Forno has become synonymous with fine dining in Providence and is consistently the most recommended restaurant in town. I treated some of my friends to a meal at Al Forno on my birthday and it truly lived up to its reputation. Instead of a regular Margherita pizza, we opted for a grilled corn pizza (an Al Forno classic) and the risk paid off. The fried calamari and pumpkin and sweet potato ravioli were equally as good and we finished with the most delicious double chocolate cake with fresh whipped cream! 
4. Parkside Rotisserie and Bar 
I liked Parkside enough to eat there thrice(!) last semester. In my opinion, the main courses and appetizers at this restaurant are a little inferior to the other restaurants on this list, but it was really the dessert that kept bringing us back. Both the creme brulee and chocolate lava cake were heavenly (they tasted even better than they look in the photo below). 
5. Cafe Nuovo 
 Just like Parkside, Cafe Nuovo stood out for its desserts. My friends and I ordered the lemon cheesecake, creme brulee, and chocolate layer cake all of which were absolutely divine. I was thrilled to see my favourite Chitarra Cacio e Pepe pasta which turned out to be brilliant as well. The highlight of the dinner, however, was the corn agnolotti. It had just the right amount of truffle to balance out the corn and the freshly made pasta was truly a delight. 
My list is certainly neither comprehensive nor complete. As the great Robert Frost once said, "I still have many meals to go before I sleep, many meals to go before I sleep."