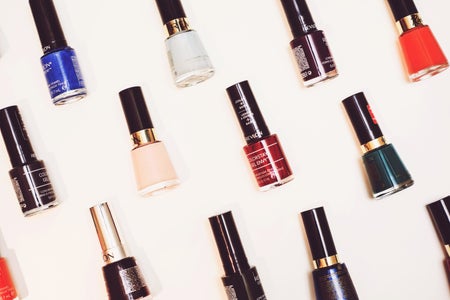 Kristen Bryant / Her Campus
Covid-Friendly Nail Salon: Aurora Nails
When I returned to Providence this fall, I found myself in search of a nail salon where I could get the remnants of my gel manicure removed. Since I've never heard anyone rave about local nail salons, I began to look up different places online. Safety was my first priority as I was committed to choosing a salon that took all of the necessary precautions for COVID-19. Though I came across a few different places that had good reviews, Aurora Nails stood out to me due to the many Yelp reviews that praised it for its COVID-19 protocols. 
Aurora lived up to its reviews. As soon as I walked in, someone took my temperature and asked if I had been experiencing any symptoms of COVID-19. Each manicure table had plexiglass set up between the nail technician and the client. Although the salon is on the smaller side, the set up ensured that there was plenty of room between customers. While those in the same party were allowed to sit next to each other, different parties were spaced out by at least one manicure table or pedicure chair.All customers and staff are required to wear masks, and all of the technicians donned face shields as well. The salon itself was also very clean. I felt comfortable getting my nails done there since they did such a good job following protocols and creating a safe environment.
Not only was Aurora excellent when it came to taking precautions for COVID-19, their services were also amazing. I got a gel manicure and regular pedicure and was really happy with both. The woman who did my nails was extremely kind and did a great job cleaning and painting my nails. The treatment during the manicure and pedicure with different scrubs and massages was super nice and relaxing. The salon offers high quality services in a comfortable and clean environment. 
Going to the nail salon during the pandemic is definitely a risk, but I am confident that Aurora is one of the best options to ensure that you stay safe during your manicure or pedicure. The salon takes precautions that go beyond the required health and safety protocols, and their services are great.