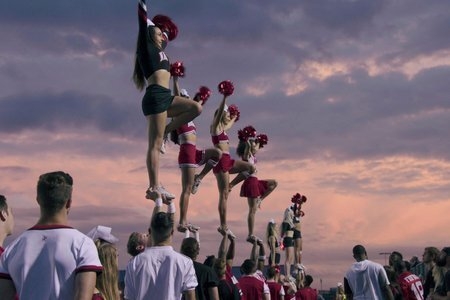 What 'Cheer' tells us about the treatment of female-dominated sports
Netflix's 'Cheer' has become an overnight sensation in the US. The Navarro cheerleaders have performed on 'Ellen' as well as reaching hundreds of thousands of followers on Instagram, and in the case of Gabi Butler surpassing a million. But 'Cheer' is not the peppy 'Bring it On'-style tv show some might believe. The show focuses on the country's best collegiate squad based in the tiny town of Corsicana, Texas. Despite the relatively small size of the college, its cheerleading reputation has attracted students from all across America. We follow the squad preparing for Daytona beach competition - the most prestige in American cheer. Throughout the episodes, we also meet some individual squad members: Gabi Butler, Jerry Harris, Morgan Simianer, La'Darius Marshall and Lexi Brumback. This cohort immediately breaks one of the most widely-held ideas about cheerleaders - that they are all women. The mat team is actually split almost equally with 9 boys and 11 girls, with most of the boys being used as tumblers or the base of stunts.
With the idea of the sport as female-dominated comes the perception that it is easier than male sports or 'girly'. Make no mistake, every single member of the mat team is an athlete in peak physical condition. As shown in the show they have both mental and physical strength and resilience to deal with the stress of daily intense training sessions, on top of college work. The athletes train as hard as the college footballers on campus, eating clean, working out daily and overcoming horrific injuries as they are thrown around metres in the air.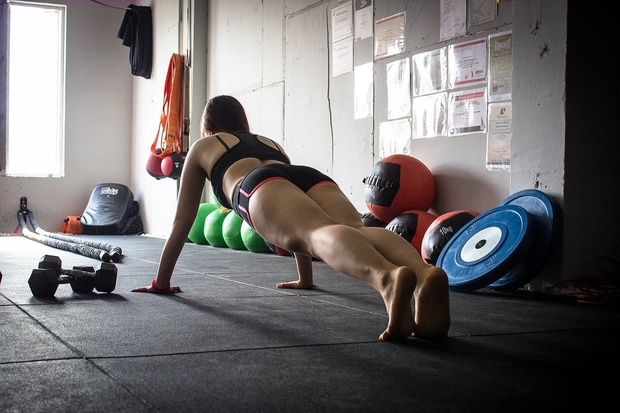 Time and time again the work of female athletes is lessened in comparison with their male counterparts. Modern examples include the interviewer who erased the accomplishments of Serena Williams when asking Andy Murray about his own or the comparison of questions asked to female sportspeople - often about their outfits or hair rather than their actual sport. There is also a huge pay discrepancy between male and female footballers and indeed almost any sport that is not mixed (female hockey, basketball, and rugby being a few examples).
However, you only have to watch a performance by Simone Biles to see the power and athleticism she has honed through training. So why is it that she generally garners less respect than say Lionel Messi? Why are female-dominated sports such as gymnastics, dance and cheerleading are deemed less skilful and impressive than male ones? Of course, we have to look to the age-old patriarchal ideas that women are genetically dispositioned to be weaker than men and so can never be as skilled as a male competitor. Although there are many arguments around this question, instead I think the question should be why can we not still respect female athletes and their sports? Even if it were true, female footballers play at a different level to the men- so why should that mean they receive any less respect? And why should female sports be resigned to, quite literally, the sidelines? As we learn in 'Cheer', playing at games is actually a small part of the life of a college cheerleader yet this is what they are widely known as - being a sideshow to an 'actual' sport. In addition to this, all the cheerleaders make it clear that once out of college there is no way to become a professional cheerleader, just as it is difficult to make a career out of purely dance or gymnastics - unless you are prepared to compete at the Olympic level.
But the sport is clearly invaluable in the American college world. As well as being a physical outlet for the cheerleaders it provides emotional support for many of the characters in the show. In particular, the male cheerleaders find a space away from the toxic masculinity often found within male-dominated sports, where they can be themselves. Despite being based in an extremely conservative rural town in Texas the both L'Darius, Jerry and the other male cheerleaders are able to express themselves openly within their team without fear of ridicule from their teammates. Coach Monica Aldama expressly addresses the issues saying despite being a regular church attendee she will openly disagree with anyone who is homophobic towards her team or others. We also see Aldama help team member Lexi Brumbrook when explicit images taken of her when she was a minor are posted to Twitter. Initially, Lexi is reluctant to go to the police but Monica is a friend of the chief of police and is present in the meeting between the two where Lexi is dealt with respectfully and politely. Although perhaps showing the propensity for nepotism in the Texan police force, it is still important to see the young people have a trustworthy adult whom they can come to with their problems and issues.
In general, the success of 'Cheer' is indicative of a growing appreciation that women's sport is important. It is brutal at times, powerful in others. The men and women we see are nothing short of powerful athletes at the top of their game and deserve every ounce of fame and respect that comes with that title.