There Is Finally A Woman On The Board Of Every S&P 500 Company
The 'S&P 500' is a stock market index of 500 of the biggest publicly traded companies in North America. Many investors believe it to be one of the most accurate representations of the US stock market.
As of this week, all 500 S&P companies now have at least one female board member. Copart, a used car dealership, was the last company to join the diversity party.
What does this mean? On the one hand, it is a reason to celebrate. It is clear that more and more businesswomen are being recognised and rewarded for their work. Furthermore, there is more than just one woman on many of these boards. Women currently hold 27% of all board seats on in the S&P 500, and this is rising quickly.
There are a handful of reasons as to why large publicly traded companies are becoming increasingly gender inclusive. For starters, the #MeToo era changed rhetoric and stimulated awareness around gender inclusivity. Political pressure from some states in America has also shifted the narrative. For example, the State of California passed a law in 2018 decreeing that all publicly traded companies based in California must have at least one female board member. This set a precedent for change, and the State of New Jersey is currently considering a similar bill.
Financial incentives also encourage large companies to diversify their leadership teams. Influential investors BlackRock encourage companies they invest in to bring women into their leadership teams and insist that all-male boards explain themselves. What is more, an ever-growing wave of research is consistently proving that diverse teams make companies more successful. It is becoming increasingly obvious that companies who want to perform well need to include women at the highest echelons of leadership - not only to fulfill quotas but to boost their performance.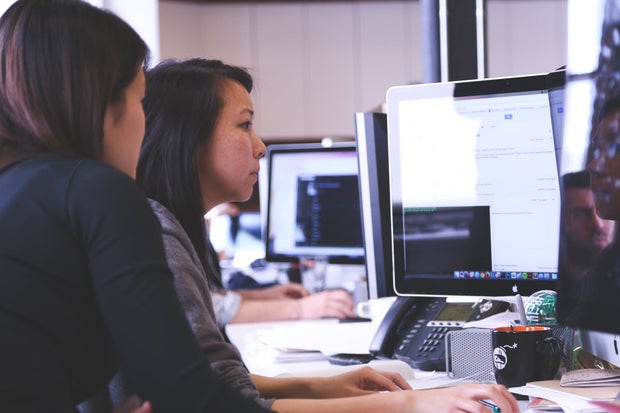 Pexels / Startup Stock Photos Interestingly, however, smaller public companies lag far behind the S&P 500 in gender diversity at board level. 329 companies in the Russell 3,000 do not have any female board members: this is over 10%. Not counting the 500 S&P companies who we now know to be excluded from this, this number reaches 13% of companies without a single woman on the board. Many more only have one woman on their board. 
It therefore seems that the incentives that encourage huge public companies to diversify do not necessarily affect smaller public companies - or at least not to the same extent. Companies on the S&P 500 face levels of public and media scrutiny far greater than the rest of the Russell 3,000. This scrutiny holds the S&P to account over changing trends and ideas, such as #MeToo awareness and new research about how gender diversity drives economic performance. The S&P 500 are therefore forced to evolve in accordance with public opinion to a far greater extent than their lesser-known contemporaries. It is clear that the public scrutiny that S&P 500s face correlates with increased gender diversity.
While the rest of the Russell 3,000 companies do not need to worry about imminent public scrutiny, they would do well to look at the research and diversify their leadership teams in order to improve their economic performance.