After putting off starting any new series in the midst of handing in the last load of work, I finally sat down to endure the eight part adaptation of Celeste Ng's novel 'Little Fires Everywhere'. Adapted for television by Liz Tegelaar, the series explores varying takes on motherhood. Set in Shaker Heights, Ohio in the late 1990s, a heavenly suburb outside Cleveland whereby maintained lawns kept below six inches is the predominant concern for residents.
Reese Witherspoon serves as a producer and holds the starring role as the queen of her town seeking to unravel a dark and disturbing mystery which results in nothing more than a personal melodrama. The series starts with Elena Richardson (Witherspoon) standing on her lawn, watching their slate-roofed mansion as it crumbled down in flames. Elena represents a quintessential 'Shaker', an organised and image driven planner, married to a defence attorney (Joshua Jackson). The type of mother who sends all four of her children to school with colour coded pack lunches matching the fridge magnetised calendar, utilised for management of their extra-curriculars. There are rumblings that youngest daughter and black sheep Izzy (Megan Scott) is the suspect of arson according to her older siblings; senior Lexie (Jade Pettyjohn), junior Trip (Jordan Elsass), and sophomore Moody (Gavin Lewis). However, Elena is most likely to suspect the aloof, enigmatic artist Mia Warren (Kerry Washington) along with teenage daughter Pearl (Lexi Underwood), who are tenants of her parents' old duplex she lived in during her early stages of motherhood.
After the opening scene, the show rewinds four months to August 1997, with eight hour long episodes navigating the twists and tales in the lead up to the fire. Elena rents to naïve Pearl and a guarded Mia, who is the opposite of 'Shaker' battling to make ends meet with intermittent waitressing work, whilst also an artist who for some reason has to 'move around a lot'. Their paradoxical lives quite quickly intersperse. Pearl's humble intelligence captivates Moody, yet she is attracted to older brother Trip; Lexie's unapologetic perfection and popular school status mesmerises Pearl; Mia's artistic aesthetic draws in Izzy, who is viewed as Elena's problem child, bullied throughout school for transgressions unknown.
Elena offers Mia, unprovoked, work as a 'house manager' instead of a 'house keeper' in an attempt to soften the degradation. Mia weaves her way into the Richardson web in order to keep a close eye on Pearl, whilst Elena whose career as a journalist was thwarted by motherhood, persistently investigates Mia's past. In the book, which I guiltily admit I have not read (yet…), Mia and Pearl's race is unnamed, yet in the series they are both black adding to the polarity between the two families. The ignorant, self-righteous and prejudicial mindsets upheld by wealthy white Shakers' illuminate how in a plethora of suburbs America's reality, 23 years on is not much different.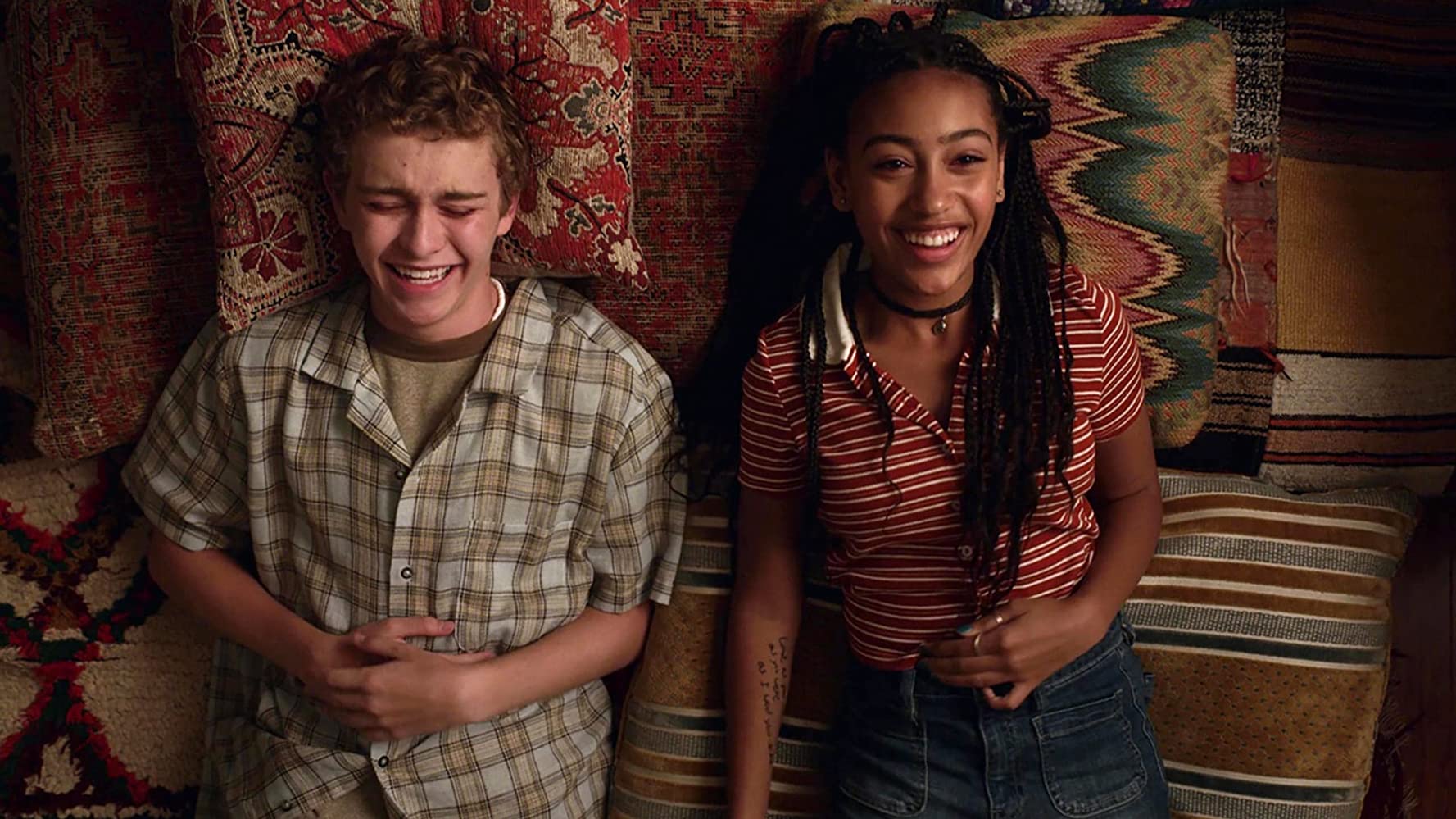 The core narrative of the show is Mia and Elena's opposing views on race, privilege and the world in general. With Washington and Witherspoon capturing the emotional intensity behind Mia and Elena, it becomes clear where each method of motherhood stems from. Their disagreement reaches breaking point when Mia's co-worker Bebe Chow (Lu Huang) who in a whirlwind of poverty and postpartum depression leaves her baby outside a fire station. Elena supports Linda (Rosemaries DeWitt), her best friend suffering from years of infertility, whilst she is in the midst of finalising her adoption of Bebe's daughter. Both Elena and Mia unlawfully and passionately insert themselves into the case, with the second half of the series delving into both of their pasts, uncovering their regrets and diametrically opposed hardships further transfixing viewers. What becomes apparent is the alternate reasoning for each mother, the choices made with no options or too many options paving realities they are battling to face.
The surprisingly impressive soundtrack lends itself to exceptionally narrating the rapid loss of control mothers have to deal with, whilst portraying the seemingly good intentions behind such tight gripping. Grappling issues of race, abortion, the fundamental oversights of colour-blindness; methods of motherhood, sexuality and the perfect family falsity, Little Fires Everywhere packs a punch. Cleverly demonstrating the unjust nuances of 90s America, but sadly permitting contemplation of insufficient improvement today.
One of Mia's final monologues implies that sometimes you have to scorch everything to the ground and begin again. After the burning, the soil becomes richer, enabling new things to grow – metaphorically insinuating people are like that too, people can begin again. We can start over and find a way to rebuild something possibly better than what was there before. After binging all eight episodes over two evenings, my heart felt heavy and the lump in my throat, concrete. A class effort from Tegelaar hammers home that our losses if embraced, can invite rebirth to be better, stronger and more accountable than ever previously possible.
Given the tragic death of George Floyd, this message is more relevant than ever; the insidious and overt racism inherent in 'Little Fires Everywhere' is an issue unfortunately the UK, disappointingly shares. With uncomfortable truths from episode to episode, Tegelaar's timing is impeccable. Whilst I would argue the ending felt particularly disjointed, hypnotic performances from all parties invite reflection like no other quarantine viewing. It is definitely worth the watch.