This article was not supposed to begin with the Apple Music vs. Spotify debate, but I will say that Spotify's playlists were very helpful to me when I began organising mine. They have endless amounts of different playlists, from genres, to moods, to their 'This Is: (Insert Artist Name Here)' playlists which accumulate all of an artist's greatest hits into one. Their playlists inspired me to sort mine out this summer and I created this guide to encourage you to do the same. It honestly felt like an act of self-care, and now my music is organised and I never lose any of my favourite songs in the abyss like I used to!
1. The Everything Playlist
Whatever you want to call it, you need a 'Dumping Ground' playlist for everything you listen to and like. You don't need to put literally everything in there straight away, but whenever you come across and album or single you like, put it in there. That way you have a log of all the music you enjoy and a place to store any forgotten favourites.
2. The Currents Playlist
The second playlist you should make is one of all the music you are listening to at the moment. You can either name it something clever and creative, 'Currents', or even the specific time you are in, for example 'AW2020'. Fill it with the things you're listening to on repeat at the moment, as this will be your go-to playlist. Then, as you get bored of the music in there or find more new tunes, you can either keep AW2020 and create a new playlist, or add and remove songs from this playlist as and when. I personally like to keep the original and start afresh, as it is a good way to remember what you've listened to over the years and see how your music taste evolves.
3. The Guilty Pleasures Playlist
This is an essential – all your cringey and slightly embarrassing favourites go in here. Mine contains Justin Bieber and McFly, but anything you love to sing in the shower, but maybe would rather didn't come on shuffle when you're on aux at a house party, belongs in this playlist. 

The Jonas Brothers – perhaps one for your Guilty Pleasures Playlist
4. The Oldies but Goodies Playlist
Depending on your music taste, you may need a few of these playlists. I have separate pre- and post-2000 Oldies playlists, as I feel JLS and ABBA don't quite belong in the same thing! Add all your old favourites to this and listen when you feel like a bit of Atomic Kitten is just what you need.
5. The Moods Playlists
Inspired by Spotify's Feel Good Friday Playlist, I began making mood playlists last year. You don't need them for every mood, but an uplifting playlist to cheer you up is always good, and I'd also recommend making a chill playlist with some mellow and relaxing tunes to help you de-stress.
6. The Not Sure Playlist
A bit of a random one, but I find this playlist really useful for music that I'm not sure if I love, or that isn't my usual taste. I bung all the music I'm unsure about into this playlist, and when I'm bored I'll listen to it all again and make my decision – if I like it I sort it into one of the aforementioned playlists.
7. The All Time Favourites Playlist
Last but by no means least, the ultimate playlist. For me this contains a bit of everything, from Frank Ocean to Taylor Swift. Add your all time favourites to this; you probably wont add to it very frequently, but I always go back to this one and it never fails to put a smile on my face.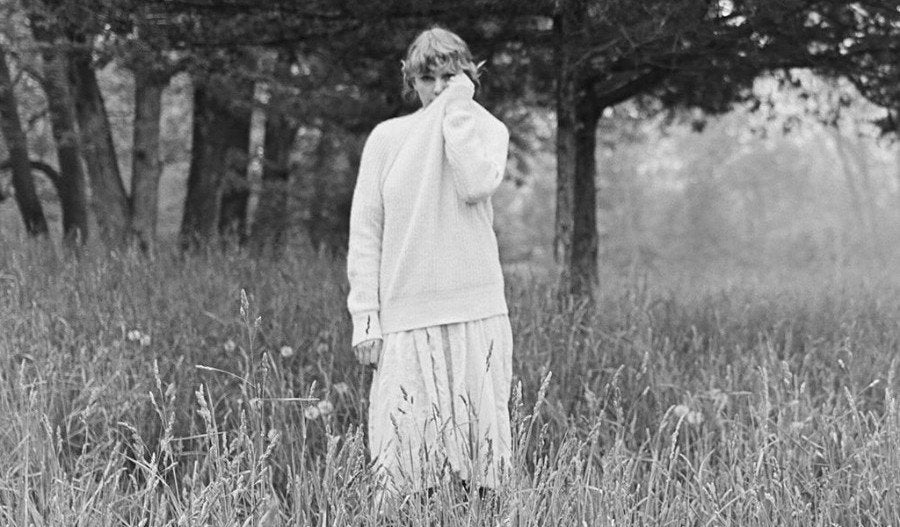 Taylor Swift's Folklore came out this year and has been a firm favourite of mine ever since
There you have it, my guide to organising your music playlists. Don't forget to put your own spin on them, by naming them, giving them short descriptions, and perhaps even changing the cover photo too. Happy Playlist-ing!