Diverse, friendly, and bursting with creative energy, Bristol is an exciting place to live in as a student! I went to discover more of the happiest city in Britain (2019) and where better to start than with some retail therapy at Gloucester Road, Bristol's indie shopping district. Gloucester Road is seen as one of Britain's last few traditional high streets and the quirks that each independent store brings makes it unique every time you go. Using a new app called Bimble, I sought out some of the best places and then I was ready to go and explore for myself and now invite you to come bimble with me through my favourite places!
Repsycho Retro Superstore 
Vintage style is a staple of Bristol culture and Repsycho has got this covered for you. Their true vintage collection includes handmade, unbranded items as well as iconic vintage designers and retro brands. With Vintage Inspired, Repsycho aims to make it easier to find affordable vintage styles because authentic vintage clothes can be a nightmare to find! The Vintage Inspired range uses modern fabrics to produce styles from the 50s, 60s, and 70s. The best bit? Improvements in fabric manufacturing means that you get both the style and comfort. Repsycho also sells cosy homeware and its bottom floor space is occupied by another small business, Prime Cuts, which sells old records ranging from pop music to punk!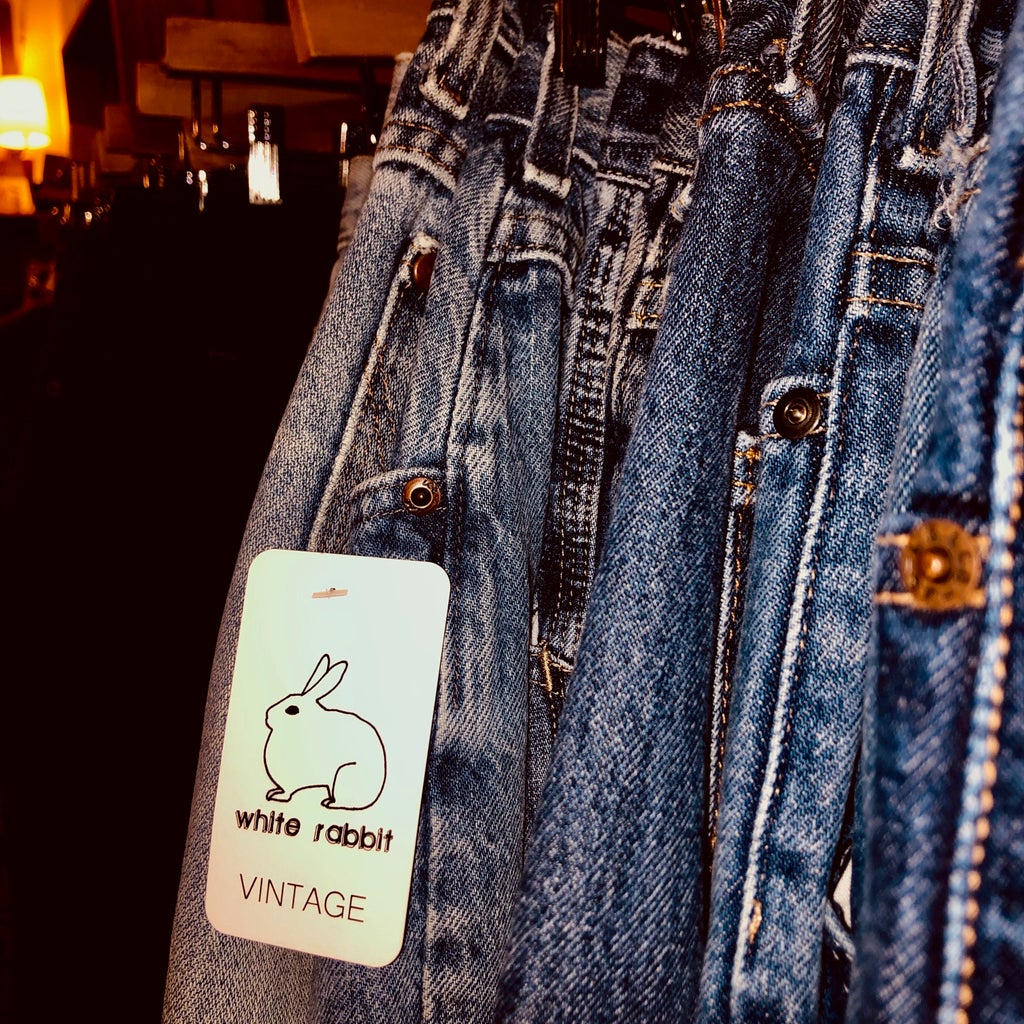 Co.lab
Looking to buy something out of the box or innovative? Co.lab can help you with that! Co.lab sells clothes, art, jewellery and an eclectic variety of gifts all designed by handpicked Bristol artists. Wander around this shop to get a real taste of Bristol's thriving arts and music scene and an insight into how Bristol artists combine their creations with social protest. If you're a bibliophile, the books on offer showcase alternative and marginalised perspectives on Bristol history such as Jane Duffus' book The Women Who Built Bristol, and if you love the stories behind the art, check out Co.labs new 'posterzines' which feature exclusive interviews with the artists behind the large prints of art. Whatever your artistic interests, something will be here for you!
Iota
Iota is a vibrant shop that is full of character and diversity. It has been a part of Gloucester Road's independent district for over 20 years and was one of the key stores that helped define Gloucester Road's fame today. It is super aesthetic with fairy lights adorning the ceiling giving it a really warm and friendly atmosphere. What makes Iota really dynamic and interesting to explore is that it is the furthest thing away from mainstream or cliché and it sells exactly what represents them, not anyone else. This is because Iota has committed to only selling things that the owner Meibh O'Connor likes. When I walked in, it was so cool to see a vintage red phone box alongside a Fleabag themed tote bag!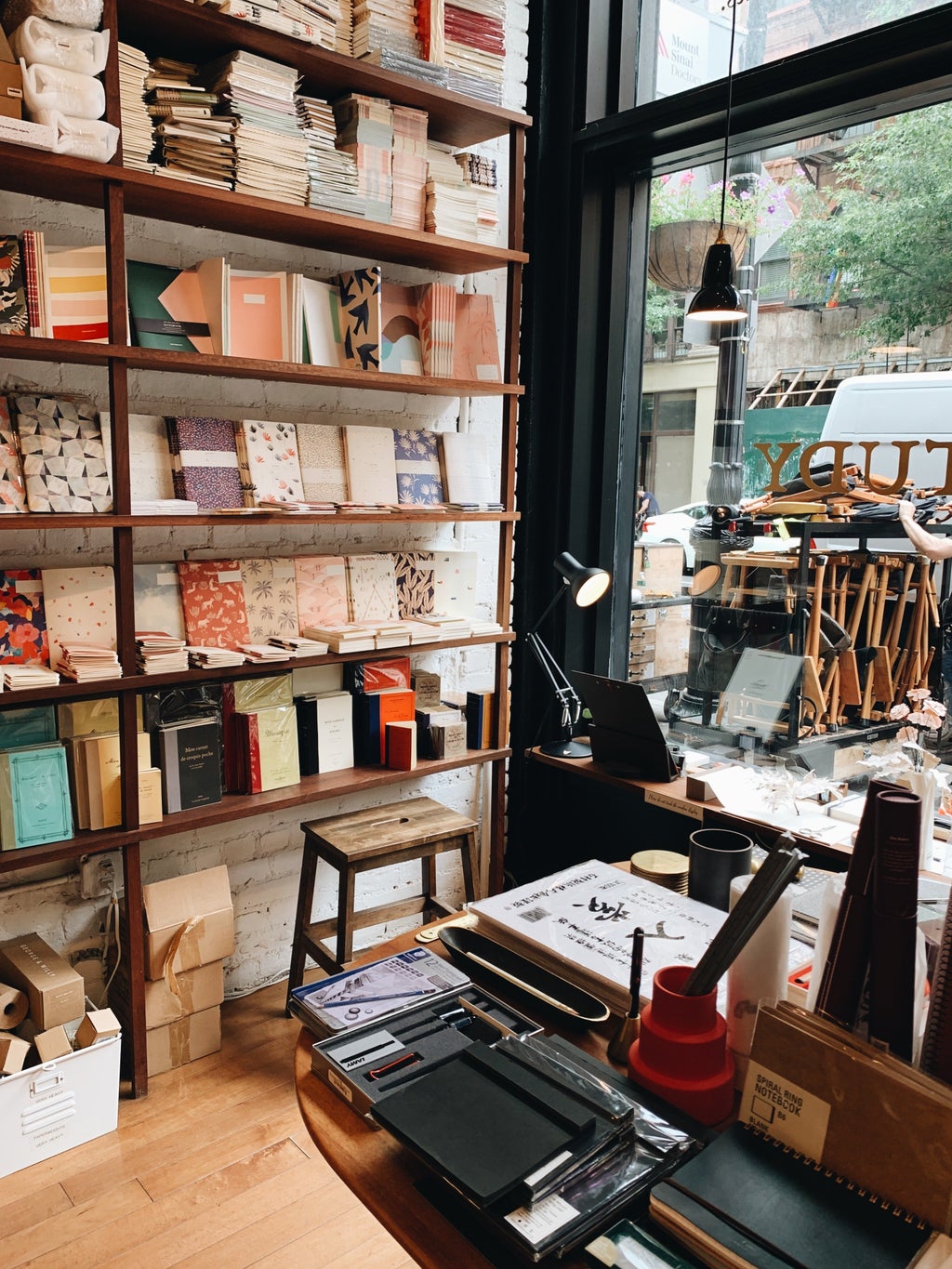 Tincan Coffee Co.
After all that shopping, you're probably in need of a coffee and Tincan Coffee Co., a specialist coffee house, is there to provide! With its cosy décor and house plants around the café, Tincan Coffee Co. is a really chill place to wind down. Having the drink options displayed on a retro cinema-like board also really adds some style to the café and makes it memorable. Tincan sources their coffee from Clifton Coffee, a local artisan roaster, so buying your coffee here will give double support to local businesses in Bristol! Tincan's commitment to sustainability is also innovative and exciting. As well as using 100% compostable and recycled Vegware for their takeaway cups, they are promoting and selling the first ever reusable cup made from used cups from rCup. 
Books for Amnesty 
Bookshops are always cosy and somewhere where I, as an English Literature student, feel right at home but this shop is genuinely one of the friendliest I've ever visited. After picking up the Shakespeare plays I needed for this term (3 for £5!), it was great to have a chat over the till about a Radio 4 programme on Shakespeare and the sheer length of Henry IV! As it is a not-for-profit charity bookshop, it is run entirely by volunteers and every volunteer is committed to sharing their favourite and best-loved books and promoting human rights action through fiction and non-fiction literature. This makes it a really interesting place to explore! Even better, if you're a book collector, you are bound to find some treasures here as you find antique editions of books scattered amongst the newer editions. 
Scrumptiously Sweet
If you have a sweet tooth, forget buying a packet of Haribos at Tesco's and instead enjoy the experience of Scrumptiously Sweet's delicious traditional sweet shop! Get ready to grab your Pick 'n' Mix bag and fill it up with bon-bons, jelly beans and other traditional sweets that will more than satisfy your craving for a sweet treat. It's also a great place to buy gifts as you can put together a collection of sweets and Belgian chocolate in a glass jar. Don't fear if you need something vegetarian or sugar-free, there are equally yummy treats that'll fit! Plus, if you want to have a baking and bonding sesh with your flatmates, you can get any supplies you need here. 
If you want to discover some of these places for yourself, check out my Bimble list which has all of these and more of my favourite places around Gloucester Road and Stokes Croft. It has been a long period of sitting in sweats while scrolling through Instagram and for all of us hoping to get out and explore again, Gloucester Road has to be first on the list. Its eclectic mix of shops has already given me some new hair accessories, a stunning art print, and my fair share of new books to add to my 'to be read', I wonder what new things you will find!
This article is part of a themed content week exploring Bristol and welcoming new students to the city.