3 Inspirational Women Discuss Leadership, Diversity and Life
If you were looking for 3 inspirational women to remind you of your inherent power (who isn't?!) this was the event for you. Last week the career's service was celebrating equality and diversity, with a variety of events aimed students. Career's events have such a wide scope of content, style and delivery and you never know exactly what you are going to get when you hit that 'Book' button. This event, however, was the most powerful career's event I have ever attended! Whilst this would not normally be a significant claim, I happen to have attended more career's events than is good for my own sanity.
The messages generated at this event will stick with me throughout my entire career. Not because I left with specific guidelines of how to write my CV, or with pointers for soundbites and key skills I must demonstrate at interview, but because every one of the 70 people who walked out of this event left feeling inspired, enthused and regenerated by the women we had listened to.
So, who were these women, what were they all about and what did they have to say? The panel was led by none other than the SU's very own Chief Executive, Sam Budd. Sam boasts the title of the first black female Chief Exec of the SU, as well as holding a 'Wonderful Woman Award' for her transformational work surrounding Equality and Diversity within the SU. An impressive repertoire in itself, Sam's bubbly, eloquent style of leadership shone through as she led the room on a journey of inspirational discovery centred around questions of career, leadership and life. The phenomenal panel featured Deputy Mayor of Bristol and Councillor Asher Craig, British Paralympian Liz Johnson and international businesswoman for the media giant William Morris, Ebony Amoroso.
Asher's 30 years of experience within activism and leadership have been centred around championing the needs of the voiceless. When pinpointing the moment her career began, she cited the 2nd of April 1980 - a night Bristol has never forgotten, the day of the St Pauls riot. As a 19-year-old black woman Asher recognised the 'marriage of criminality with the under representation of black people and women in all aspects of life'. She took it upon herself to march to her local council and 'kick off' about the fact a white government was carving up the pie for a black population. Since then she has worked tirelessly on the socio-economic development of BME and under-represented communities. Despite all of these achievements, when asked 'What are you really proud of?', Asher was quick to demonstrate her own measure of success: 'I have brought three formidable women leaders into this world'. What a Queen.
Liz Johnson's impressive athletic record has seen her gain success as an Olympic Gold medal winner, commentator, public speaker and mentor. Liz is also the founder of The Ability People, an incredible organisation aimed at empowering disabled people without discrimination in the workplace. Liz's vibrant personality filled up the room as she reminded us that 'If we live by other people's constraints, we might never do what we want and were born to do'. When people asked Liz what she wanted to be when she grew up, the job she has now never existed. Just like Asher, Liz reminded the room that 'We've all got different life experience, yet we are all completely capable'.
American Ebony Amoroso brought a different kind of sparkle to the panel with her zest for life. Ebony defied her parents' desires for her to work at the UN and instead followed the bright city lights to New York to pursue a career in entertainment. Having worked her way up from the mail room to making films with Steven Spielberg, Ebony's extensive experience had left her with some powerful insights. Reminding us that our biggest challenge is our self, instructing us to find our purpose, 'define it and follow it'. Defining her own purpose as creating positive change and 'loving the world back to health', Ebony's comments on leadership followed a central theme throughout the panel that leadership is individual, its specific and it has no one face.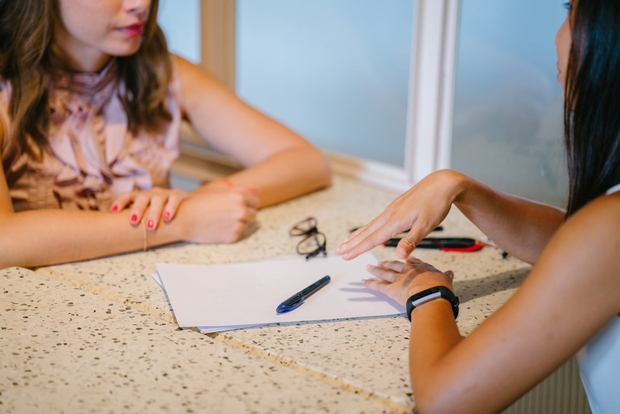 Below are the highlighted messages from the event:
1. On Leadership
The panel demonstrated that leadership is fluid. We can pick and choose the leadership qualities that resonate with us as individuals and further from the mentors we choose to surround ourselves with. In this way we can in fact mentor ourselves, as Asher did, 'soaking up' little bits of a situations, balancing herself with her colleagues as the 'ying' to her 'yang'. Liz also reminded us that one size does not fit all, 'authentic leadership' is far better than trying to do as somebody else did. If we are not comfortable standing up and championing something, we shouldn't do it because ultimately 'unless you are happy you are not successful'.
2. On Diversity
Despite the phenomenal careers of all of the panel members, they reminded us that their path had not been easy. Ebony joked that she was 'born different' and had worked to 'normalise herself'. Asher revealed that when she walks into rooms as the Deputy Mayor, people still see the fact that she is black, female and wears a head scarf before they recognise the power of her role. She lives that reality daily.
Liz's work on diversity has left her dismayed at the way in which organisation's focus on one element of diversity at a time. Acknowledging that we still live in a world where many people aspire to have the qualities of an old, white male she made her feelings clear: 'I don't need pity, I don't need the same conditions, I just need the same opportunities!'. All panel members also recognised the importance of diverse role models, because sometimes role models need to look like us and we're a diverse bunch! Perhaps most significantly, Ebony reminded us that person can't be diverse, a person adds diversity. The 3 men in the room at the event added diversity to a melting pot of women, something we often overlook.
3. On Life
Nestled in amongst powerful career highlights, there was the life knowledge that we all need. Asher's new year's resolutions were to 1. Take better care of her mental health and well-being and 2. Not give a damn about what other people think... something we can all aspire to!
Overall this event was a lot of laughs and light relief whilst also being rich with compelling, inspiring content. If you feel inspired by the stories of the women you have heard about, get involved! Check out the latest career's events via the career's website. Ultimately though, we lead from the inside out. As Liz summed up: 'There is more than one way to get things done, so you must think about how to make this easiest for you!'.
Think about your purpose, take control and don't compromise.