A Review of Super Bowl XLIX's Halftime Performance
Last Sunday night marked the forty-ninth anniversary of one of America's favorite traditions: the Super Bowl. I love everything about it: the parties, the unity, the commercials.  And of course I always look forward to the halftime show. 
This year, Katy Perry's performance was just okay, overall underwhelming. Sure she had effects and scantily clad back-up dancers. But really, it was just a tad hokey. Dancing sharks and beach balls? Sesame Street called and wants it's programming back!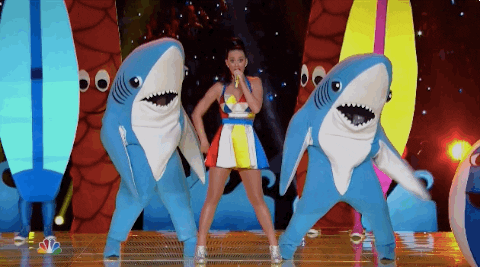 This is the biggest television event of the year. The only thing that saved the show was Missy Elliot's performance which marked her comeback in a big way. But back to Ms. Katy P. Watching Katy took me back to a simpler time.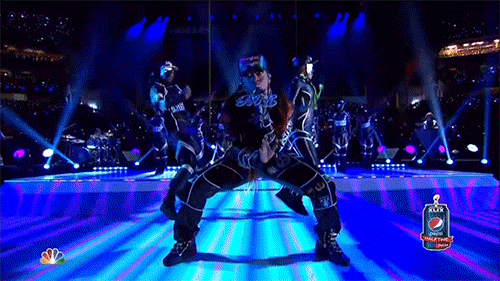 It took me back to Super Bowl XLVIII, 2013. That year one name, and one name only, swept the lips, eyes, ears, and televisions across the nation: BEYONCÉ. After this year's Super Bowl ended, I re-watched Queen Bey's performance and all I can say is WOW. Beyoncé took command of that stage, which was conveniently one stage (unlike Ms. Perry's multiple) shaped like her silhouette. Masked in darkness, Beyoncé just stood there as the crowd went wild. She knew that she was in control. The show began with a pure acapella version of "Love on Top." From her opening riff, Bey made it clear she wasn't there to play games. Then, the lights revealed the perfection that is Queen Bey. She basked in the glow of her kingdom, we, her loyal subjects. The opening trumpets to "Crazy in Love" came next.  Walking with the ferocity of a jungle cat, Beyoncé pounced on the audience with a rush…of choreography.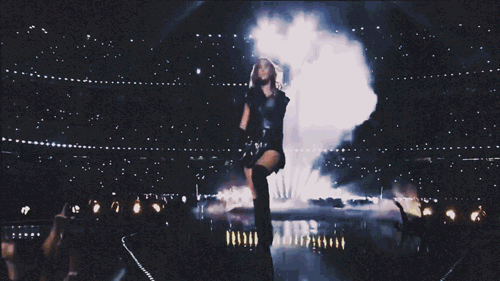 Her moves were flawless. In those moments, Beyoncé proved to the world that being size 2 is overrated and if you got it, jiggle it like no body's business. If that doesn't show positive body image then I don't know what does. The audience hung on to every single word, move, and phrase. I could go on forever about the magic that is Beyoncé but there is a reason that I bring her up. Beyoncé is a woman who is so well respected that for 14 minutes, she, and her all female band and dancers, broke the glass ceiling while simultaneously controlling, dominating, and reigning over 104 million people (and internet viewers forever more). 
It's no wonder that Katy's perfomance wasn't able to reach the high standards that Bey set.  But her dissapointing performance did not take away from the fun of the game. The game itself was a nail biter and I felt proud to be watching it along with my peers and the city of Boston. Being located in Patriot territory really has its perks and it was awesome to witness it.