The Ultimate Ranking of the Grey's Anatomy Men
After Shonda Rhimes left us hanging yet again, Season 12 of Grey's Anatomy is finally back! In honor of the return, I have gathered the opinions of loyal fans and created the ultimate ranking of the men of the show!
10. Richard Webber
Without Richard, there would be no Grey Sloan Memorial Hospital. He's the glue that holds it all together. Even though he isn't the hottest guy, we still love him and would be lost without him.
9. George O'Malley
Oh, George. Cute, adorable, dorky George. We were all rooting for you each and every time you fell for the wrong girl. RIP 007, You will forever be missed.
8. Preston Burke
Some loved him. Some hated him. But one this was for sure-- he was a kick ass cardiologist who had a big smile and smoldering eyes. Also, the scene of him and Cristina dancing is definitely a fan favorite.
7. Andrew DeLuca
After much contemplation, newcomer Andrew DeLuca made the list. Although he is one of the newer characters, he has already won us over with his good looks.
6. Ben Warren
Anyone who can get Dr. Bailey to be vulnerable is a winner in my book. With his cheeky smile and loveable heart, Ben is a fresh breath of air in this drama-filled show.
5. Owen Hunt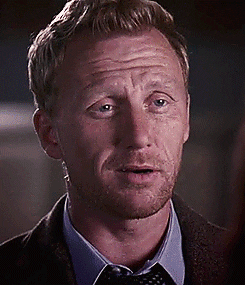 This army vet has won his way into our hearts since the moment he stapled himself up without any pain killers. This handsome redhead has an intensity that is simply irresistible.
4. Alex Karev
He's come a long was since being Evil Spawn. But what girl doesn't love a bad guy with a soft side? And he saves babies. 'Nuff said.
3. Jackson Avery
Two words: Those. Eyes. Every time he comes on the screen, you can't help but stare at them. But that's not all there is to stare at…
2. Derek Shepherd
They don't call him McDreamy for nothing. From the hair, to the jawline, to the gorgeous smile, it was a tough decision to put him at #2.
1. Mark Sloan
With the body of a God and a smile that makes you melt, Mark Sloan is the hottest guy that has ever walked the halls of Grey Sloan Memorial Hospital. RIP McSteamy (*wipes tear*). We love you.
Cover Photo Source: http://vignette1.wikia.nocookie.net/greysanatomy/images/d/df/8x04-25.jpg...