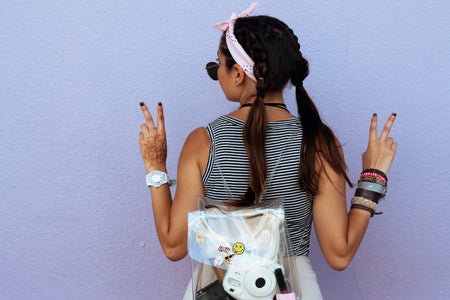 Alanna Martine Kilkeary / Her Campus
HC Bentley Profile: Ritika Rajiv
Name:
Ritika Rajiv
Hometown:
Norwell, MA
Graduation Year:
2021
Major/LSM:
Finance major with Global Perspectives LSM
Campus Involvement:
HerCampus and South Asian Student Association
Interests:
Makeup, Music, Art, and Fitness
Describe yourself in a sentence:
"The awesomest person in the world."
If there was a movie about your life, who would play you?
"My twin sister."
What's the best piece of advice you've ever gotten?
"My mom used to tell me: don't disrespect others, but don't let others disrespect you."
What's your favorite movie?
"Inception"
What do you want to be when you grow up?
"A financial analyst in the fashion industry."
What is your go-to restaurant?
"Punjab cafe"
Favorite Bentley memory or experience:
"The weekends"
Favorite ice cream flavor:
"Hot chocolate fudge"
Who do you go to for advice?
"My sisters"