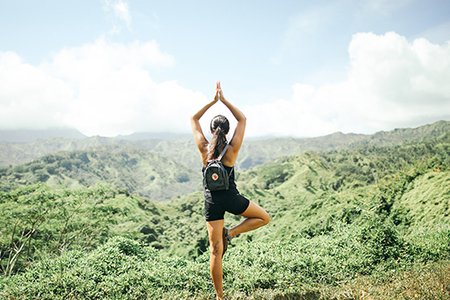 Tessa Pesicka / Her Campus
Meet Abby Schwartz: Aspiring world traveler who is leaving her impact on Bentley's campus!
Hometown: Wayne, NJ
Year: Junior, Class of 2020
Major: Accounting
Minors: CIS and IDCC
Her Campus Bentley: What's a fun fact about yourself?
Abby Schwartz: I have been doing aerial arts and flying trapeze for 6 years!
HCB: What do you like to do for fun?
AS: Going to Pure Barre because it's a super fun workout, and exploring Boston because I love to travel to new places.
HCB: Where is your favorite place you have traveled?
AS: London!
HCB: Do you have any siblings?
AS: Yes, a sister who is a senior in high school!
HCB: What are you involved in on campus?
AS: My main involvements are Kappa Delta, Bentley Service-Learning and Civic Engagement Center, Bentley Non-Profit Society, and Bentley Women's Network. My goals coming into Bentley were to make an impact on the Waltham community and the Bentley community. Through my involvements on campus, I have been able to achieve both of these!
HCB: What is your favorite Bentley memory?
AS: I love being the founding Vice President of Member Education for Kappa Delta because it has allowed me to grow as a person while also making an impact on the Bentley community and inspiring other students!
HCB: What has been your most rewarding experience?
AS: At Bentley, I really connected with a young girl during service learning who was initially super quiet and I was able to get her to come out of her shell. She thanked me at the end of the semester and I was so grateful that we were able to make an impact on her.
Fast Facts:
Favorite Netflix binge? Friends
Summer or winter? Summer
Favorite color? Navy blue
Favorite place on campus? Eating at LaCava with friends!
Morning Bird or Night Owl? I am more of an afternoon type of person, but I'm growing to be a morning person!
Favorite artist? Shawn Mendes
Online shopping or in-person shopping? Online
Favorite ice cream flavor? Mud Pie from Ben & Bill's Chocolate Emporium in Falmouth, MA!
Favorite board game? Monopoly
Favorite app? VSCO