Demi Lovato at Bridgestone
On Wednesday, March 28, 2018, Demi Lovato performed at Bridgestone arena in Nashville. My roommate got me tickets to her concert as a Christmas gift because she knows how much I love Demi.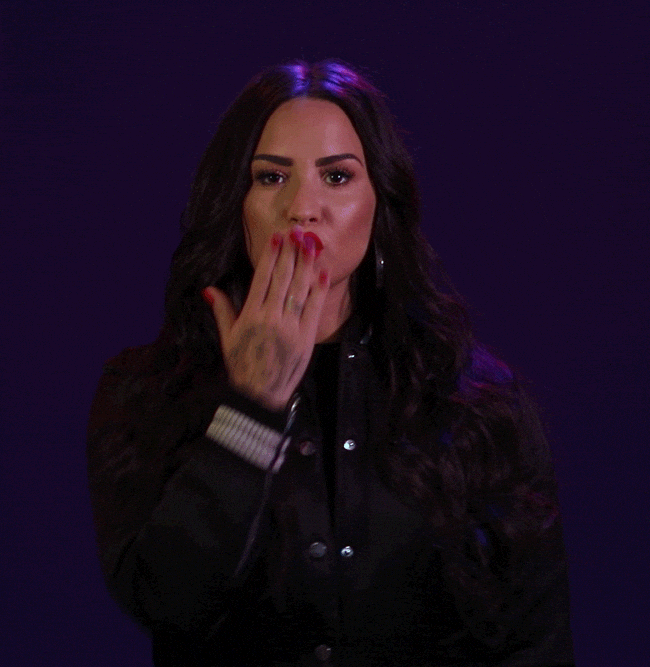 There were two openers, one was Kehlani and the other was DJ Khaled. They both did a really good job! Kehlani performed a few of her songs, including CRZY which she performed first on her own and then once with DJ Khaled.
DJ Khaled began his set by playing a video which featured his son, Asahd Khaled. He talked a little bit about his recent weight loss and played clips of some of his songs while he sang along.
Demi started the concert by rising out of the floor on a platform singing "You Don't Do It For Me Anymore". The song was followed by a video of her playing both roles of therapist and patient, lying on a couch talking about a new love interest. Once the video ended she rose out of the floor on another platform, lying on the same couch used in the video and sang "Daddy Issues".
Later in the concert, Demi performed "Give Your Heart a Break". During this song she had a kiss cam on the screen, and told the audience that she wanted them to kiss their neighbor whether they knew them or not. The next song up was "Confident", and she came out wearing a boxing outfit and a robe and sang as she walked throughout the crowd. After that was "Games". Demi was wearing a black body suit with thigh high boots and a hooded sweatshirt covering her face. She then had dancers placed throughout the arena wearing the same outfit, with the lights switching between them. This way, she created a diversion while she changed outfits and made her way to the second stage.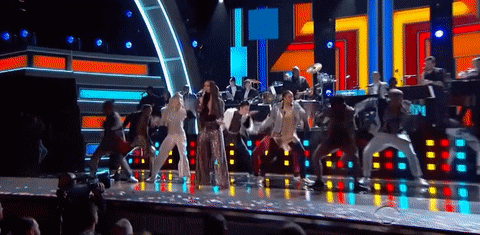 The second stage was near the back of the arena. It was a circle stage with a bed on it that spun around. She sang "Concentrate" and played guitar along with the song. Towards the end of the concert she was back on the main stage, and played piano for "Warrior", "Father", and "Smoke & Mirrors". In between these songs she talked about her past struggles and encouraged anyone who needed it to get help. She also talked about the organization Cast and how she co-owns it and brought it on tour to provide a way that people could get help before the shows.
Her encore pieces were "Sorry Not Sorry" and the headlining song, "Tell Me You Love Me". Overall, this concert was extremely well done with the staging, dancing, and lighting. Demi killed every song she sang, while making parts of it fun and other parts personal and sincere.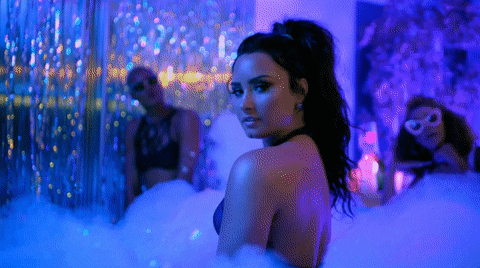 Make sure to like HC Belmont on Facebook, follow us on Twitter, pin with us on Pinterest, and love us on Instagram