Yummy Galentine's Day Food Ideas
Galentine's Day is the ultimate day to show your appreciation and love for all of your girl friends in your life. It's a day filled with memories and sappiness to the extreme. Hopefully, it is also filled with delicious snacks and yummy foods because there's nothing better than getting together with your gals to eat and chat. If you don't know how to make your food festive, here are some cute snacks that will make your Galentine's day get together a real hit!
1. Red Velvet Cupcakes
An obvious choice for a holiday bathed in red, red velvet cupcakes are also a delicious treat to gossip over. Maybe add some chocolate filling to the inside for a special surprise for your gals.
2. Heart Shaped Waffles w/ Strawberries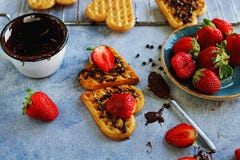 Per Leslie Knope and her love of both Galentine's Day and waffles, I thought this was a very fitting choice. You have so many options with waffles! You can add blueberries to make them even more colorful and tasty, you can top your waffles with a mountain of whipped cream, drown them in syrup, or sprinkle them with powdered sugar. The options are endless!
3. Smoothies 
Here's one for people who like to be healthy while still enjoying the deliciousness of a treat. There are a multitude of red and purple fruits (and veggies I suppose) to make this drink festive. The great thing is that you and your friends can individualize your smoothies with whatever you like. 
4. Mini Heart Shaped Pizzas
Who doesn't love pizza?! And mini pizza is even better because you can have so many and still not equal an actual slice, which makes me feel a little less guilty. To go with the spirit of Galentine's Day, you and your girls can have a fun pizza-cooking sesh and form the dough into hearts. To make it even more exciting, make the ingredients qualities you like about each other and everyone can add that ingredient to the person it applies to. Yummy and complimentary!
5. Yummy Heart Cookies
You can make these with your girls for a fun bonding activity. Better yet, personalize the cookies by writing cute messages on the dough. Then, you can have even more fun by making silly designs by decorating them with frosting and candy. Whatever you serve, Galentine's Day is about friendship and celebrating the girls in your life that make your life better. So show them you care by laying out a spread fit for queens. Enjoy your day by eating, talking, laughing, and watching movies with a Strong Female Lead, but most of all enjoy each other!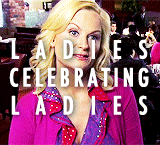 Sources:
https://i.pinimg.com/236x/79/09/64/790964bc7bbd689d88afece9c0983483.jpg
http://farm6.static.flickr.com/5099/5442622266_b049606f21.jpg
https://thumbs.dreamstime.com/t/belgian-waffles-shape-hearts-fresh-straw...
http://images.britcdn.com/wp-content/uploads/2014/01/simple-strawberry-s...
http://1.bp.blogspot.com/-bZwTRTWeXSA/TzmSR9l2AdI/AAAAAAAABEk/oMjkR2ovaM...
http://cookieconnection.juliausher.com/fileSendAction/fcType/5/fcOid/469...