Top 5 Celebrity Halloween Costumes to Remember for Next Year
Halloween is the perfect candy and costume-filled holiday that allows us to relive our days of playing dress up. Every year we get together with our friends and work hard to come up with the best costume ideas. After the holiday, we reflect on who had the wittiest get up and try to remember it for next year. Here are the costumes of 5 of your favorite celebrities to save for next Halloween:
Rita Ora as Post Malone
Rita Ora absolutely hit the nail on the head with this costume. With the face tattoos, Bud Light and a cigarette, she totally embodied the classic Post Malone look.
Joe Jonas as Sansa Stark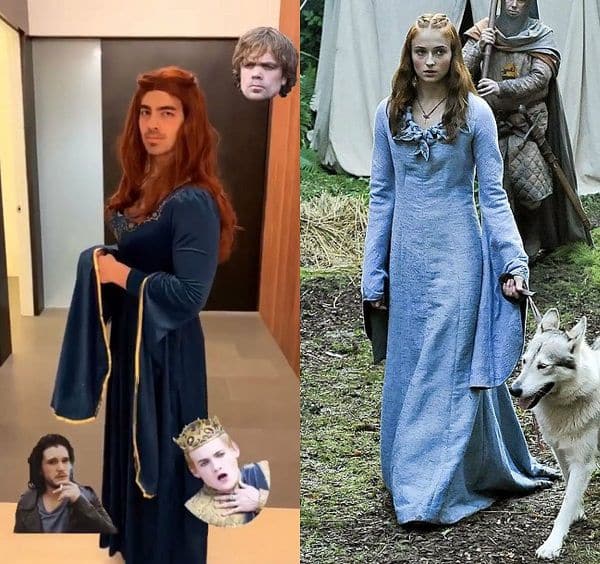 What better way to show your love for your fiancé than to dress up as her most famous character? Joe Jonas did just that dressing up as Sophie Turner's Sansa from Game of Thrones.
Chrissy Teigen and John Legend as Royal Monarchs
Chrissy and John never disappoint as one of the most entertaining celebrity couples on social media and this Halloween was no exception.
Justin Timberlake and Jessica Biel as Life-Sized Legos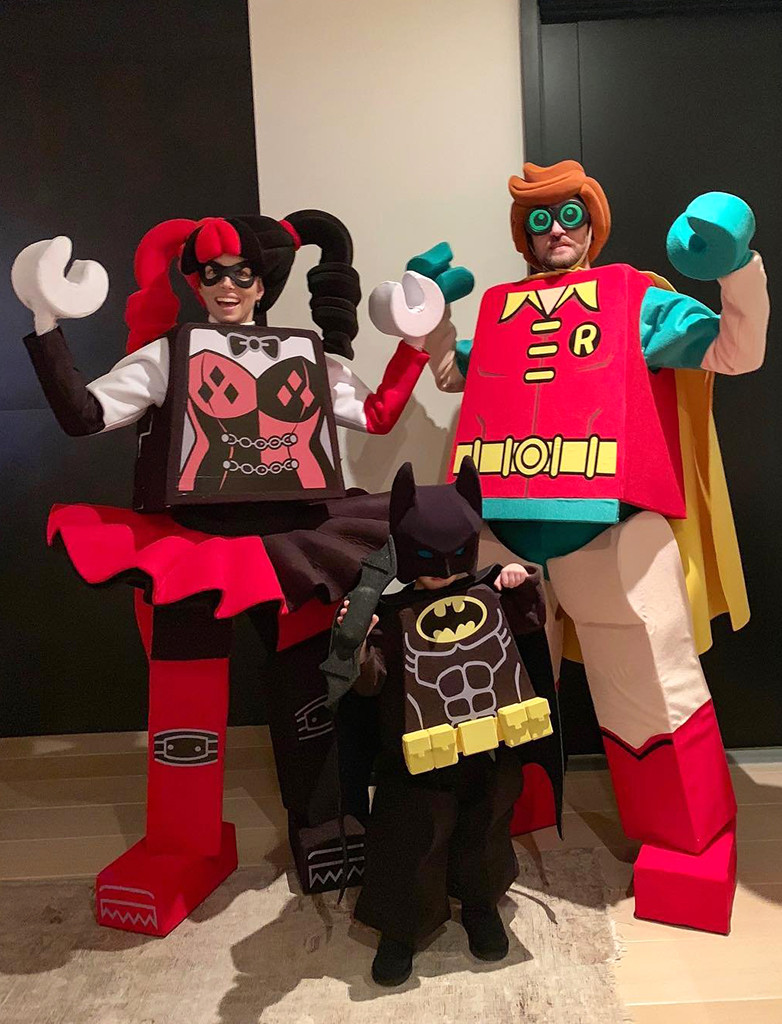 As larger-than-life superhero Legos, Justin, Jessica and their son, Silas, stole the show this Halloween.
Beyoncé as Toni Braxton
Queen Bey channeled Toni Braxton's signature look from her 1993 album cover. She even received the seal of approval from Braxton herself.
Save these pictures for some costume inspiration when October rolls around again next year!
Sources:
https://pmcfootwearnews.files.wordpress.com/2018/10/rita-ora-post-malone.jpg
https://st1.bollywoodlife.com/wp-content/uploads/2018/10/collage-34.jpg
https://media1.popsugar-assets.com/files/thumbor/uOPwwOzCFIm9gzOCNgKbgS-sDL0/fit-in/2048xorig/filters:format_auto-!!-:strip_icc-!!-/2018/11/01/669/n/1922398/e4f814ae5bdb15f84806b5.64691653_/i/Chrissy-Teigen-John-Legend-Royal-Halloween-Costumes-2018.jpg
https://akns-images.eonline.com/eol_images/Entire_Site/2018931/rs_782x1024-181031160510-634.justin-timberlake-halloween.ct.103118.jpg?fit=inside|900:auto&output-quality=90
https://ewedit.files.wordpress.com/2018/10/beyonce-toni3.jpg
https://www.elle.com/culture/g24314682/best-celebrity-halloween-costumes...