'Tis the season to start Christmas shopping (yay!!). Whether you're looking for a gift for Secret Santa, a roommate, or family member, it can get quite overwhelming when trying to find the perfect gift. Here are a few affordable and cute gifts that you can get for someone on your list this year!
Monagrammed Mug
I have 2 of these monogrammed mugs and they are nice gifts to give to people because who won't use another mug? Also, the monogram adds a nice personal touch; you could even fill the mug with some candy or other treats before gifting them as well!!
Sleepwear
This one is super festive and fun. I always think it is nice to give a gift that is something that a person probably wouldn't get for themselves. A holiday sleep dress is one of those (maybe slightly excess) things that someone would love to receive because it  is cute, funny, and very holiday themed. Perfect for Secret Santa or family members!!
Candles
If someone on your list happens to be a scented candle lover, this is my favorite candle. Make sure that you know what kinds of scents your fellow Christmas elf likes before committing to something. It is always important to differentiate between fresh, fruit, sweet (baking), and floral smells because scent preferences are pretty unique to each person.
Christmas Socks!
I feel like everyone could use another pair of fun socks, Christmas socks, or fuzzy socks. They're a nice touch to a gift because they will definitely be both appreciated and worn. J. Crew has a lot of cute and festive patterns for this season!!
Small Monogrammed Gifts
Perfectly personalized gifts make things feel more special! If you have someone on your Christmas gift list who loves monograms as much as I do, you can't go wrong with a fun gift like this. I thought that this necklace was cute but you could also go the monogrammed cosmetic bag from here (I have one and I use it all the time).
We hope you have a few ideas for great gifts! Enjoy the holiday season and happy shopping!!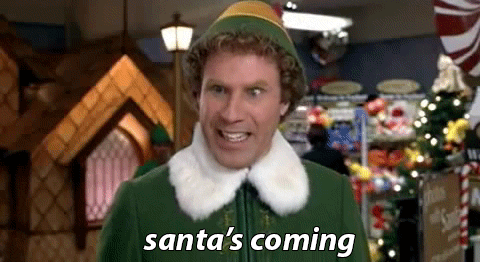 Sources:
http://fashion-a-holic.com/wp-content/uploads/2015/12/holiday-gift-guide...
https://marleylilly.com/product/monogrammed-quatrefoil-tassel-necklace/
https://www.jcrew.com/womens_category/socksandtights/PRD~G0502/G0502.jsp?Nbrd=J&Nloc=en_US&Nrpp=48&Npge=1&Ntrm=campfire+socks&isSaleItem=false&color_name=TWISTER%20GREY%20IVORY&isFromSearch=true&isNewSearch=true&hash=row5
https://www.anthropologie.com/shop/capri-blue-jar-candle2?category=candles&color=041)
http://www.forever21.com/Product/Product.aspx?br=F21&category=intimates_loungewear&productid=2000250285
https://www.anthropologie.com/shop/limited-edition-golden-monogram-mug?category=kitchen-mugs-teacups&color=901