Dear Class of 2022,
As someone who is finishing up her first year at Boston College, I wanted to give each of you my two-sense about what I've learned during my freshman year. I am in no way an expert on the topic of school and how you should live your life, but if there's one thing I've learned over the last 9 months, it's that getting advice from older students is one of the best ways to learn more about campus, classes, and life on the Heights.
So without further ado, here is a list of what I've learned over my last 9 months as a freshman at Boston College:
1. Don't be afraid to fail or make mistakes
This is one of the most important lesson I've learned during my freshman year. You may not get into every club you apply for. You may not ace every test, quiz, or exam. Boston College will most likely be challenging, especially during your first semester, as you adapt to college life. However, it's likely that hundreds of other freshman are going through the same thing. They are failing an exam or getting rejected from a club. That's just what happens, so don't be afraid of it. Instead, embrace these mistakes and failures and learn from them so that you can develop and grow as a student, friend, and person.
2. Reach outside of your comfort zone
Boston College has hundreds of opportunities for students. Whether it's a club sport, an intramural team, a club, or a study group, I am certain that the Heights has something to offer you that you will enjoy. When I started college, I really struggled to branch out. I tried out for the club soccer team and made it, which was one of the best decisions of my freshman year, but I really didn't get involved in any other clubs. I stuck with what I was comfortable with. After soccer season ended, I realized that by isolating myself to club soccer, I cut myself off from so many opportunities at BC. Second semester, I chose to reach out and try new clubs, one of which was HerCampus, and through each of these new clubs, I have met so many amazing people and had so many great experiences. With all the opportunities BC has to offer, I strongly suggest you sign up for anything you are interested in, even if it seems like a reach. If you do this, I am almost certain that you will find something you are crazy about.
3. Go to BC Events
The fun events offered by BC are endless. Football and hockey games, dance shows, and the Boston Marathon are just a few of the amazing ways to have as a freshman. Getting involved in these activities is a great way to spend time with friends outside of daily campus life. My personal favorite part of the fall at BC is tailgates and football games. While our team may not be the best in the nation, there is something so special about standing in a crowd and cheering on your team. The hockey games are just as fun, and both our girls and boys teams are extremely good. Finally, Marathon Monday is a must. With no school, students wake up earlier than they have all year to get ready with their friends and watch a world-class marathon where runners travel to Boston from all over the world to run 26.2 miles, rain or shine. The opportunities for fun at BC are truly endless.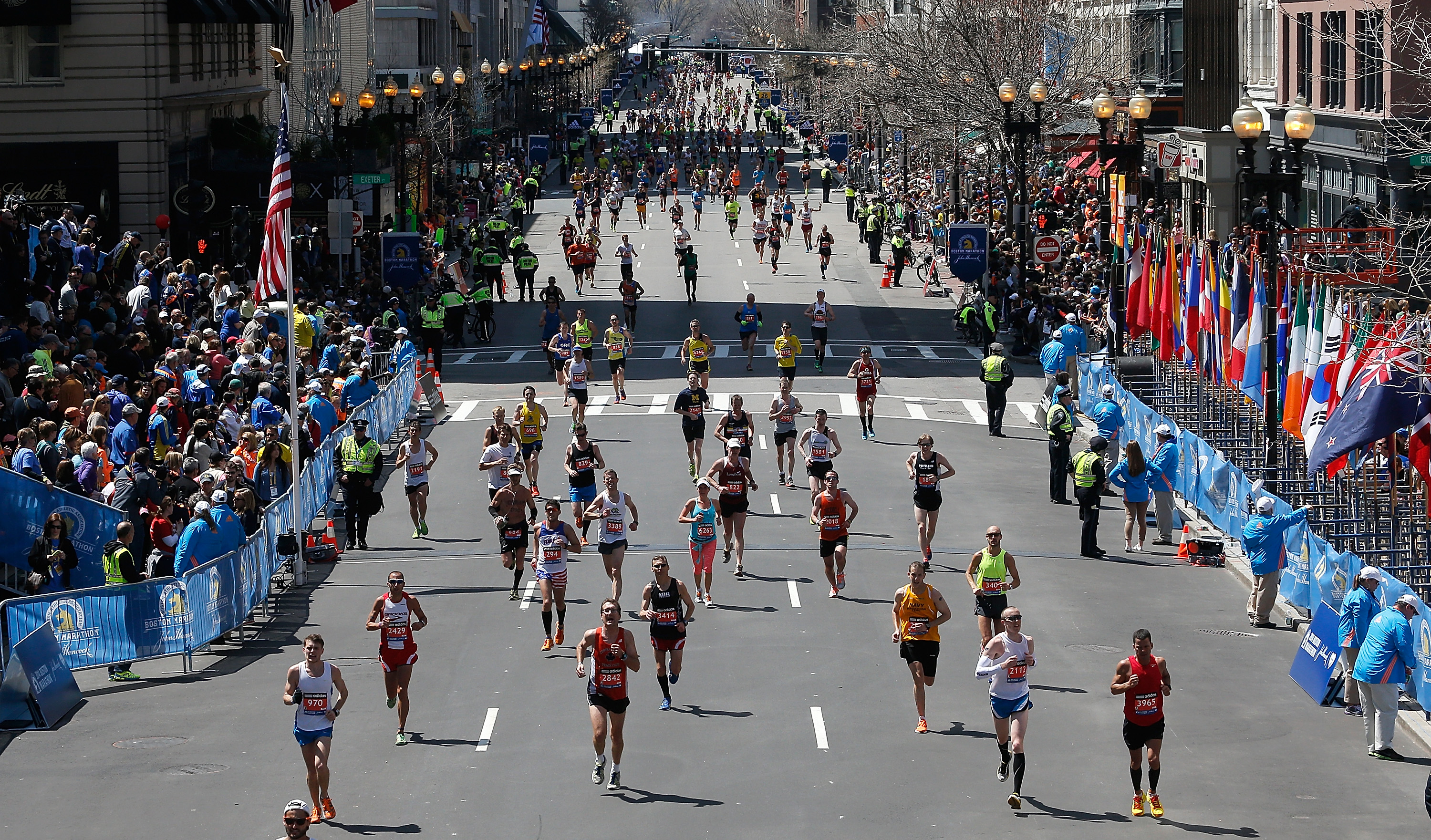 4. Don't worry to much
As someone who is an ultimate "worrier," this is one of the biggest lessons I have learned during my time as a freshman. When you arrive on campus in August, it's easy to fall into the trap of worrying about your grades, your major, and your future. However, it's important to sit back and remember that you are a freshman. You have four years, or more, to figure out your future after school. Freshman year should be a time for you to experiment and try new classes and clubs. Instead of knowing exactly what you want from the second you walk onto campus, be open to change and experiment with all sorts of new things so you can really get the "First Year Experience" at BC.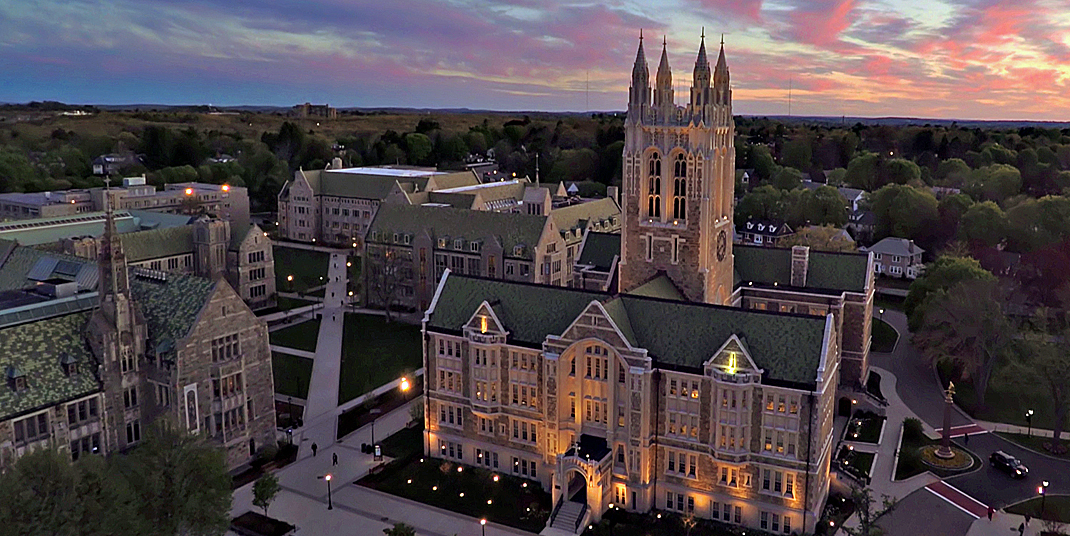 5. Go into Boston
One of the best parts of going to Boston College is having the city of Boston just a train ride away. During freshman year, it's easy to stay confined in the "BC bubble." However, one of the best things to do on the weekend is to head into Boston and explore the city with your friends. Getting brunch, visiting historical sites, and shopping in the city are some of my favorite things to do, but the options are truly endless. Explore the beautiful city of Boston as much as you can during your time as a freshman, because it's truly one of the coolest places in the United States.
College is truly the best time to experiment, try new things, and find some lifelong friends. Don't let school and stress overpower the incredible new freedom you have to experience the city of Boston with people from all across the world. Remember that you are not alone in your adaptation to college; there are thousands of other students going through the exact same thing. Most importantly, enjoy your freshman year. It seems like only yesterday I was unpacking my suitcases and settling into dorm life. Time truly flies when you're having fun.
Sources
https://68.media.tumblr.com/9a852df81ba169e56a3fdbf4b693d4aa/tumblr_nexu0dqM061t4yvgfo1_1280.jpg
https://i.pinimg.com/564x/8e/41/0d/8e410dd5963236b61e7293bafaed5470.jpg
https://i.pinimg.com/564x/d6/51/e7/d651e767f6c1201898202c50aef0bdfc.jpg
https://www.theepochtimes.com/assets/uploads/2015/10/29/GettyImages-485928455.jpg
https://www.bc.edu/content/dam/bc1/news/Gasson-PSA-1070.jpg
http://www.rossbar.com/perch/resources/projects/city-of-bostonwebsite.jpg
https://i.pinimg.com/564x/2a/53/9b/2a539bd88264b3481b2493e19ff6408c.jpg
://i.pinimg.com/564x/8e/41/0d/8e410dd5963236b61e7293bafaed5470.jpg