The Best Study Spots Around Campus
Stressed out? Looking for better places to study for upcoming exams? As midterms season approaches, we're all looking for good spaces to focus and be productive. Finding the best place to study can be difficult, whether you prefer busy or quiet spaces. I've had to explore many different places to find what really works for me, but here are a few go-to study spots on campus:
Bapst library
If you prefer studying in a quiet environment, then Bapst is the perfect place to get your work done. Usually Gargan Hall is crowded, but it's a great place to study when there's open tables. If you prefer more privacy and quiet, the first floor in Bapst is probably better. The cubicles with individual lamps allow for better focus and privacy, and each cubicle has built-in outlets for your phone, laptop, etc. Additionally, there is a printer in Bapst with usually no line, unlike the long lines at O'Neill.
The Chocolate Bar
Located in Stokes Hall, the Chocolate Bar is a calm and relaxed environment perfect for caffeine and studying. It's the ultimate spot to grab coffee, sit down, and get your work done.
Empty classrooms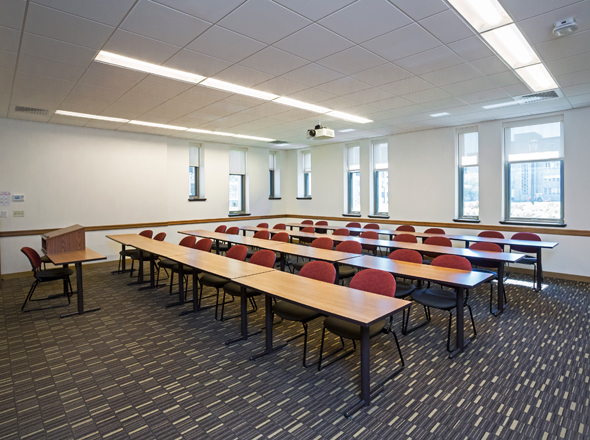 Empty classrooms can be ideal study settings if you can find one. With whiteboards and chalkboards, you have plenty of space to write down any notes or ideas. There are also plenty of outlets around most of the classrooms, as well as abundant space to spread out your books and notes. You will usually be able to find an empty classroom after 4 or 5 pm when most classes begin to wrap up.
Eagles Nest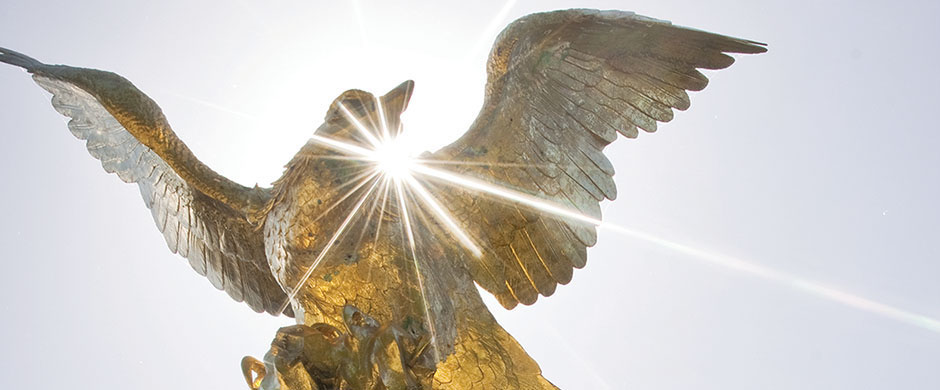 For those who prefer a busier working environment, Eagles is the perfect place to sit, enjoy lunch, and get some of your work done. With the choices of individual high tables by the windows, the counters near the walls, or group tables, Eagles is a great place to be productive.
O'Neill Library
O'Neill has different environments depending on the floor, so it generally fits most study needs. If you like quiet with few distractions, then the 4th and 5th floor are usually good study spaces. There are large open tables as well as cubicles and lounge chairs. If you work well in busy spaces, the third floor is usually pretty loud with the long lines for printing and people coming in and out of the library.
Social Work Library
Located on the ground floor of McGuinn, the Social Work Library is a great study option. There are individual cubicles as well as collaborative spaces for group study. It is generally very quiet in the Social Work library as there are mostly graduate students.
Be sure to check out these spots around campus, but don't limit yourself! Happy studying!
Sources:
https://www.bc.edu/content/dam/files/offices/eventmgmt/stokesclassroomv3.jpg
https://78.media.tumblr.com/tumblr_lq3rlpzaZn1qdo62to1_500.jpg
https://www.bc.edu/offices/dining/locations/chocbar/_jcr_content/content/bcimage.img.jpg/1459799594328.jpg
https://c1.staticflickr.com/9/8531/8638267187_0313dd6def_b.jpg
https://www.acellaconstruction.com/wp-content/uploads/2018/05/2015-039-ps1.jpg
http://bcgavel.com/wp-content/uploads/2013/08/IMG_0089.jpg
https://www.bc.edu/content/dam/files/top/advancement/general/FY17/images/homepage/stock.jpg