Best Sitcom Halloween Specials to Binge This October
It's that time of year again.  Time for pumpkin spice everything and spooky jump scares waiting to happen around every corner.  But what if you're more a fan of comedy as opposed to the horror that seems to rule during this time of year?  Here is a list of some of the best sitcom Halloween specials to keep you laughing this October instead of jumping out of your seat!
1. Friends, "The One with the Halloween Party" Season 8 Episode 6
While the show typically pays tribute to Thanksgiving, its ode to the spookier fall holiday is sure to keep you laughing.  And who couldn't love Ross's Spudnik.
2. The Office, "Halloween" Season 2 Episode 5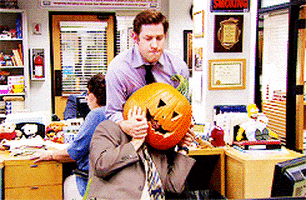 Dwight's head gets stuck in a pumpkin.  That should truly be enough reason.
3. How I Met Your Mother, "Slutty Pumpkin" Season 1 Episode 6 This is one of the more iconic of the HIMYM episodes.  No matter what you at least need to see this episode.
4. Freaks and Geeks, "Tricks and Treats" Season 1 Episode 3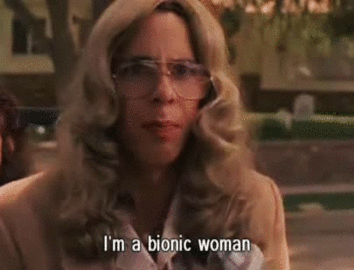 While the sadness from the fact that this show never took off will always linger, the comedy of each episode is sure to keep you laughing.
5. Parks and Rec, "Greg Pikitis" Season 2 Episode 7
The most iconic of all the Parks and Rec Halloween episodes, viewers meet Leslie's "arch-nemesis" and see the more comedic side of the holiday's mischievous aspects.
6. It's Always Sunny in Philadelphia, "Who Got Dee Pregnant?" Season 6 Episode 7
Arguably one the funniest uses of an actress's pregnancy in television, this episode keeps the ever crude humor of It's Always Sunny alive and well.
7. New Girl, "Halloween" Season 2 Episode 6
Awkward, witty, confusing, kinda like your own roommates.  Maybe this show will predict your own Halloween this year.
8. That 70's Show, "Too Old to Trick or Treat, Too Young to Die" Season 3 Episode 4
The weird, the funny, and the vintage, this episode brings everything you love about the series and combines it with the most harrowing part of the holiday: growing up.  
Time to grab your friends, make some popcorn balls, and get laughing!
Sources:
Cover Photo: https://media.mnn.com/assets/images/2015/11/wintersquash-pumpkin.jpg.653x0_q80_crop-smart.jpg
https://78.media.tumblr.com/34b2d64491a50cc25185c85c8a590bdb/tumblr_nwjq...
https://media.giphy.com/media/maCYwFHEKweaY/200.gif
https://img.buzzfeed.com/buzzfeed-static/static/2014-10/31/12/enhanced/w...
http://images.amcnetworks.com/ifc.com/wp-content/uploads/2015/10/freaks-...
http://24.media.tumblr.com/tumblr_lw84xhsjEy1qf3vzmo6_r2_250.gif
https://c.sceneclip.com/data/clip/h1bDPki/clip.small.gif
https://longagoandohsofaraway.files.wordpress.com/2014/10/newgirlhallowe...
https://lovelace-media.imgix.net/uploads/915/07e21720-6b19-0134-cdbf-0ae...