Bubble tea is a delicious treat from Taiwan that has spread all across Asia to the United States, Australia, and Canada. You can never go wrong with the classic black milk tea with tapioca pearls but modern teahouses and restaurants have put their own sweet twists on this drink. Boston is home to so many of these places, bringing together the Asian and American experiences together in tasty harmony.
Check out some of my favorite places to get Boba in Boston listed below!
1.  Kung Fu Tea in Allston, Chinatown, and Cleveland Circle
            Recommendation: Honey milk green tea with boba
2.  Tea-Do in Chinatown
           Recommendation: Japanese green milk tea with red bean
3.  Chatime in Chinatown and at NEU
           Recommendation: Passionfruit green tea with mango jelly
4.  New Dong Khanh in Chinatown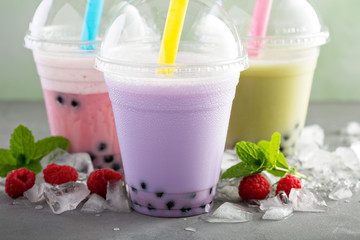 Recommendation: Iced Thai milk tea
5.  Lollicup inside 88 Supermarket Food Court in Allston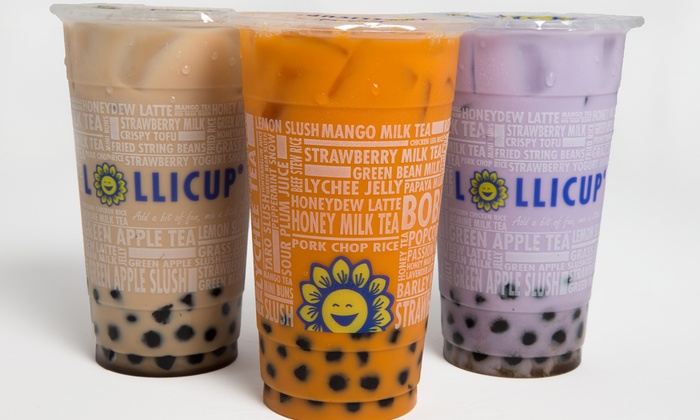 Recommendation: Mango slush with boba
6.  Next Door Cafe in Allston
           Recommendation: Mango milk green tea with boba in a lightbulb! FYI, the lightbulb is very aesthetic but it's the price of a large for the amount of a small :)
7.  Boston Tea Shop in Harvard Square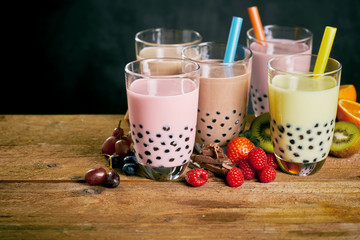 Recommendation: Jasmine milk tea with boba
8.  Limered Teahouse in Allston (and Amherst, MA!)
           Recommendation: Taro milk tea with boba
Not on this list (but should and will be!) is Gong Cha, a popular bubble tea shop franchise from Taiwan already in China, Hong Kong, Macau, South Korea, Australia, other countries in Asia, Canada, New York, and Boston very soon!
Check them out if bubble tea is your thing when they open in Chinatown soon; it's my favorite place to get boba whenever I'm in Asia.
Happy drinking!
Sources:
http://www.dailytexanonline.com/sites/default/files/styles/article_main_image/public/images/2016/02/2016-02-22_Kung_Fu_Tea_Angie.Huang4381.jpg?itok=ZzuAccSl
http://68.media.tumblr.com/81bf544153d64c1a123aeeb8166a742f/tumblr_inline_njitpqhYOI1qh4z61.png
http://www.thestar.com.my/~/media/online/2016/08/18/09/26/dcx_doc62q1vqjlv95x2byz825.ashx/?w=620&h=413&crop=1&hash=F2B9DC0375A88DE8BB31F69AC37637DE9A8747BA
https://t3.ftcdn.net/jpg/01/63/48/72/240_F_163487225_3gNG7gfeJnAUUYFDZZfqLblY9chSSndM.jpg
https://img.grouponcdn.com/deal/c9ggoHiWKjjEQxwbVw3/Vk-2048x1229.jpg/v1/c700x420.jpg
https://scontent.fzty2-1.fna.fbcdn.net/v/t1.0-9/22046606_1956242724588409_2465731941028477506_n.jpg?oh=a5ddda8602b9923529f5533a70c84b18&oe=5A80B028
https://t3.ftcdn.net/jpg/01/41/59/80/240_F_141598007_VgB29jn1xD6kNByzfnqYfjor8G1uAO4V.jpg
https://s3-media2.fl.yelpcdn.com/bphoto/WuMNdj3g1eZY9Hn0U97qJg/ls.jpg