5 Simple Ways to Care for Your Mental Health
There are so many factors in a day that can quickly change your mood sour: a bad grade, the weather, friendship issues, or even just a feeling of being down. Here are five simple ways that are proven (by me) to alter any mood and over a period of time, change your mentality and mental health.
Go to the gym
You're probably rolling your eyes at me through the screen right now. No, but seriously, going to the gym alters any bad mood. Just getting out of bed and doing something productive allows you to feel accomplished and strong.
Meditate
Meditation is proven (not just by me this time) to improve mental health and stress levels. It's hard to find time for even 10 minutes of quiet time a day, but if you do, it's sure to provide relaxation and clarity. Meditation is whatever you want it to be. The app Headspace is a good one, in addition to many more out there.
Call home
Calling or FaceTiming home is another way to boost your mood. Often times, students get so locked into their routine that they feel suffocated. By calling home, you remember the people that you love and who love you back. Also, you get to see your dog (even if it is just over FaceTime)!
Make yourself laugh
Whoever said that laughter is the best medicine is right. Don't go listening to sad playlists or sit in the dark, that won't help you. Try to make yourself laugh with friends, roommates, funny YouTube videos, or the Boston College Memes for Jesuit Tweens Facebook group (a personal fav).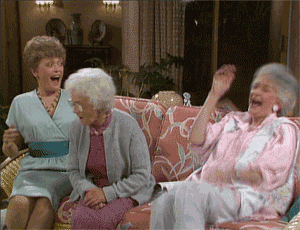 Get off campus
BC can definitely feel like a bubble at times. It's important to remember that there is a whole city, and world, that is right outside campus. Go to Newbury Street, the movies, or Boston Common on a beautiful day, you won't regret it.
I hope these tips help! Spring break is just around the corner!
Sources:
https://c.o0bg.com/rf/image_960w/Boston/2011-2020/2016/07/15/BostonGlobe.com/Metro/Images/tlumacki_newbburystshops_business705.jpg
https://media1.popsugar-assets.com/files/2013/09/17/088/n/1922729/1229f25b16d70998_brad-pitt.xxxlarge.gif
http://www.wakingtimes.com/wp-content/uploads/2014/08/meditation2.jpg
https://i.giphy.com/51ttciaHJKLAc.gif
https://img.buzzfeed.com/buzzfeed-static/static/2013-12/enhanced/webdr03/9/4/anigif_enhanced-buzz-24311-1386582851-0.gif